An Albany pedestrian injury attorney can be invaluable in a car and pedestrian-related accident. It can be a lot of fun to go for a walk with a friend. This is especially true during the holidays. There's nothing better than strolling through town, looking in store windows, and enjoying the outdoors. City streets are busier during the holidays than any other time of year. This is true for both pedestrians and drivers. However, an accident can take place in an instant and an instant life can be changed forever. If you were a pedestrian, and the victim of a motorist related accident, contact a pedestrian injury lawyer today.
When things get busy, drivers are rushed and may make mistakes they wouldn't normally make. They get stressed out by all the traffic and take risks that even they would admit aren't wise. When this happens, pedestrians can get hurt. You could be walking across the street and get hit by a car. Or, you may be walking down the road at the same time a driver loses control of his car.
The scary thing about pedestrian accidents is that the injuries can be life-threatening. More so than in any other type of accident, the pedestrian is at a serious disadvantage. Our bodies simply don't stand a chance against a two-ton machine. If you or a loved one have been injured in a pedestrian accident, you need an Albany pedestrian accident attorney.
A Pedestrian Car Accident Lawyer in Albany Will Get You the Compensation You Deserve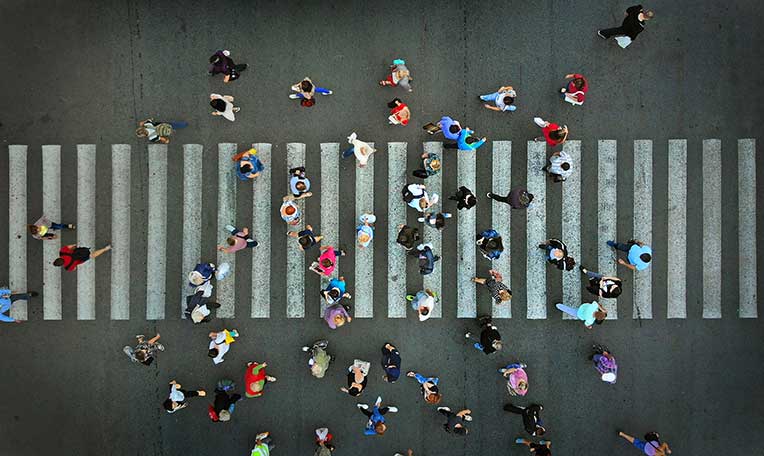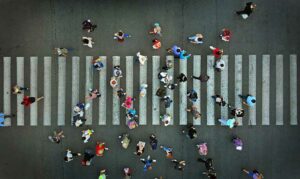 Pedestrian accidents often cause very serious injuries. Even if the vehicle wasn't driving very fast at the time of the accident, you are going to be hurt. When this happens, you may end up in the hospital for days or even weeks. You may need surgery or physical therapy. You will probably miss an awful lot of time from work. Your pedestrian accident lawyer will do his best to get you the compensation you deserve. Some of the damages that may result from a pedestrian accident include:
Lost wages
Medical bills
Pain and suffering
Whatever the extent of your losses, your pedestrian accident lawyer will work hard to get you the compensation you deserve. It shouldn't be that hard to prove that the accident caused your injuries. However, the insurance company may claim that you were at fault. Your lawyer will try to negotiate a settlement with the defendant's insurance company. Nobody wants to go to trial. They are expensive and time-consuming.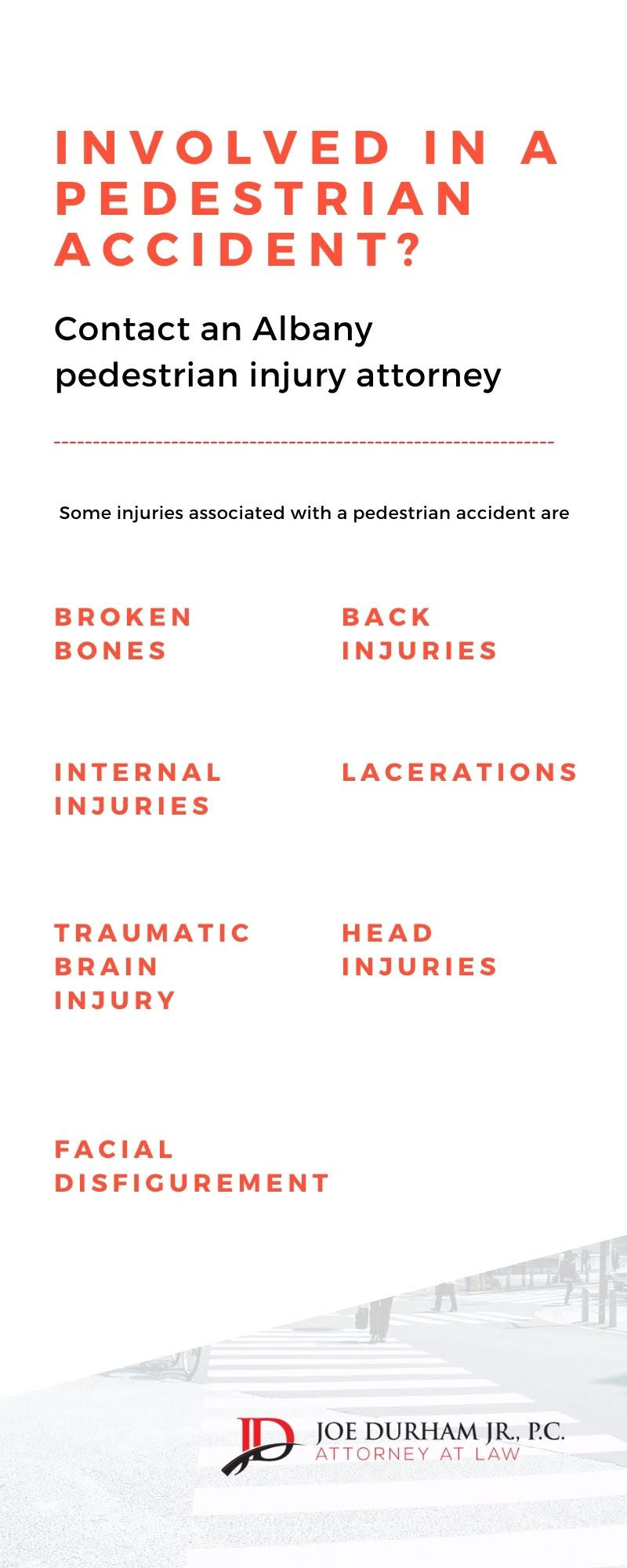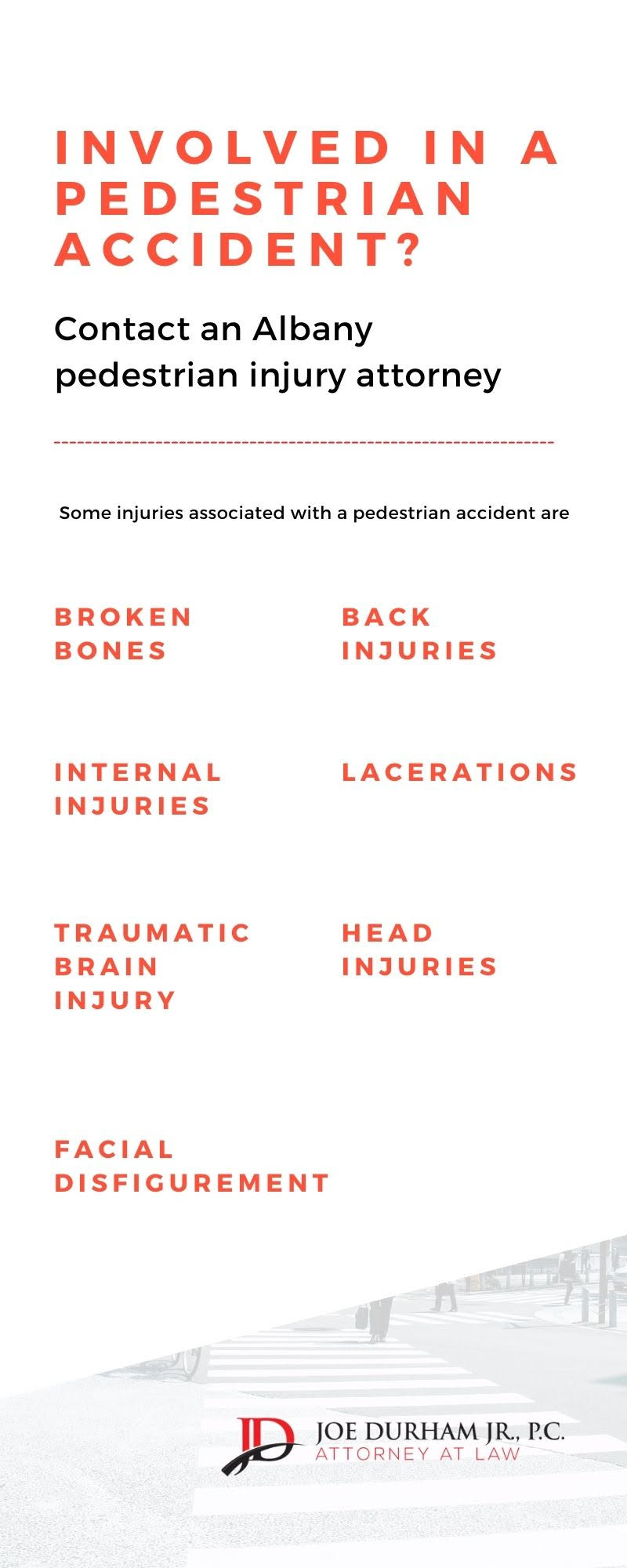 Pedestrian Death Attorney / Injury Lawyer Will Have to Prove Your Injuries
If you're involved in a pedestrian accident in Albany, GA, you are going to experience some serious injuries. When you consider that you were struck by a car or a truck, you're lucky to be alive! Some of the injuries associated with a pedestrian accident are:
Broken bones
Back injuries
Internal injuries
Lacerations
Facial disfigurement
Head injuries
Traumatic brain injury
These injuries may require multiple surgeries. At a minimum, they will require physical therapy. You are going to miss a lot of time from work. Some injuries, such as a traumatic brain injury, may cause permanent disability. If you are hurt seriously in a pedestrian accident, you may never work again.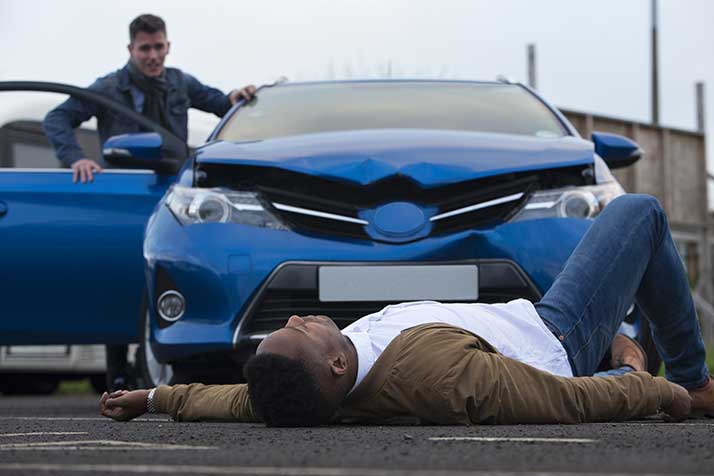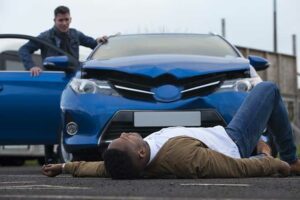 Contact a Lawyer for Pedestrian Hit by Car
If you or a loved one have been hurt in a pedestrian accident in or around Albany Georgia, contact a pedestrian accident attorney or car accident lawyer. You are going to face a long road ahead. You need to focus on your recovery and your health. Let your attorney focus on the legal side of things. Pedestrian accident lawyers face the insurance companies on your behalf. They will deal with the letters, emails and phone calls that are sure to fill the days ahead.
Your pedestrian injury attorney will also make sure you file your suit within the Georgia statute of limitations. In Georgia, you only have two years to file legal action in a personal injury case. The two years starts on the day of the accident. The court will only extend the statute of limitations in specific cases.
This is why it's so important that you contact a pedestrian accident attorney immediately. For your initial consultation, make sure you bring:
Accident or police report
Insurance information for the driver
Contact information for any eyewitnesses
Medical documentation
Pictures of the accident scene
Pictures of your injuries
Correspondence received from the driver or his insurance company
Your initial consultation with a pedestrian accident attorney is absolutely FREE! It gives you a chance to discuss your case with an experienced attorney. He can answer any questions and concerns you may have. He can also give you an idea of what your case may be worth. Contact a Pedestrian accident lawyer today. The important thing is that you pay nothing until you win your case.