Victims of accidents that sustain injuries and suffer damages due to the negligent acts of others are eligible to file personal injury claims. Joe Durham Law Firm is always ready to provide you with the assistance you need to recover the maximum amount of compensation for the losses and injuries you might have suffered in the accident.
Our team is comprised of experienced Americus, GA personal injury lawyers that have helped victims such as yourself file personal injury claims against drivers, trucking companies, hospitals, large corporations, property owners, and hospitals numerous times. We are incredibly proud of our impressive winning record and have helped our clients recover damages worth millions of dollars.
Our team of lawyers is highly knowledgeable and has the experience and expertise needed to handle personal injury cases of various types in Georgia. Call us today at (229) 351-5320 for your free consultation and case evaluation.

What Kind of Compensation Can You Expect from Your Personal Injury lawsuit?
If you suffered losses or sustained injuries due to another party's negligent actions, you can recover damages, which include:
Physical disability
Lost income and loss of your ability to work
Pain and Suffering
Medical expenses
Loss of your ability to meet housing needs
In-home care and therapy provision fees
You need to understand that the compensation you receive will depend on several factors, such as your age, the extent of the injuries or damages, among other factors. Our lawyers at Joe Durham Law Firm have a lot of experience dealing with different types of personal injury cases. We have helped many of our clients maximize the compensation that they receive. We would like to assure you that you can trust us to help you take the necessary legal steps against the at-fault party or parties.
It is Possible to Recover Damages for Pain and Suffering?
Laws in the city of Americus define pain and suffering as physical, mental, or emotional anguish. When it comes to distress, the value of damages will depend on severity. You might require physical therapy to recover from your injuries or perhaps the accident resulted in you having to use a wheelchair for the rest of your life. You might have even lost somebody close to you.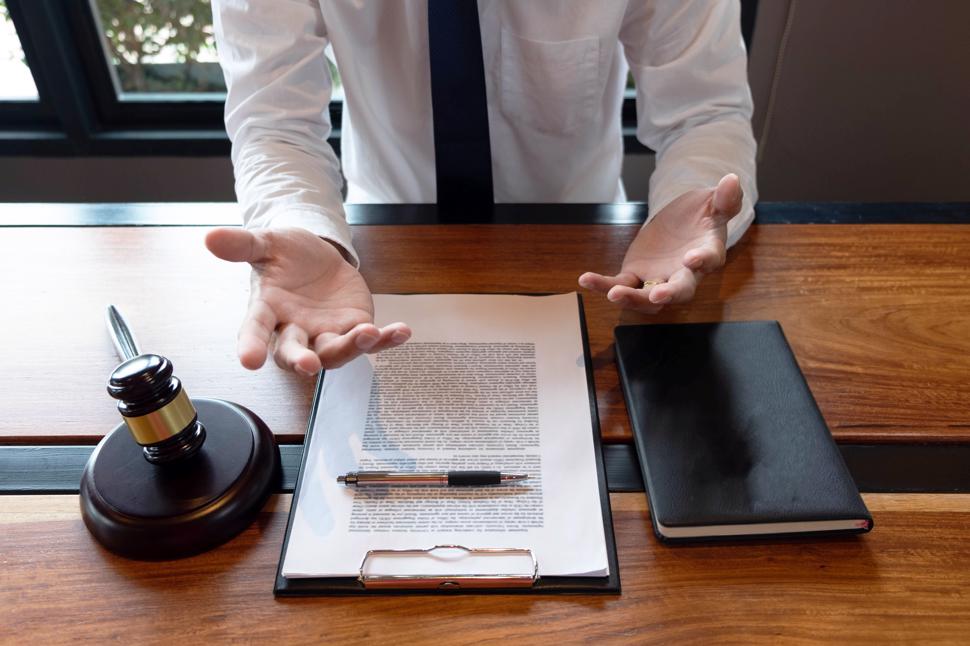 All the scenarios above may affect you physically, emotionally, and even mentally, and you have the right to seek damages for the anguish that you endured. Get in touch with Joe Durham Law Firm today to discuss your options when it comes to seeking compensation for pain and suffering.
Who Can You Sue in a Personal Injury Lawsuit?
The lawsuit you file should ideally be against the party responsible for your damages and injuries. Our lawyers at Joe Durham Law Firm will handle issues relating to:
Negligent drivers that don't maintain and operate their vehicles properly
Owners of dangerous pets, such as some dog breeds that don't restrain such animals from attacking other people
Property owners that fail to or poorly maintain their buildings thus putting the safety of their tenants in jeopardy
Negligent trucking companies that don't enforce safe practices by overloading trucks, not adhering to the legally stipulated hours, and have a complete disregard for the safety of their employees
Manufacturers that release defective products into the market. For instance, pharmaceutical companies that sell faulty medication or don't alert the public to the possible side effects of taking such medication
Nursing care and health care providers that fail to provide proper attention and care to patients.
What Are the Time Limits for Filing a Personal Injury Lawsuit?
A statute of limitations specifies the time within which you are allowed to file a personal injury lawsuit against a negligent party. You have just 2 years from the accident date to file your suit. If you fail to file the lawsuit within this period, you will no longer be allowed to seek compensation even when it is clear that you would have won the case.
How Can You Determine Whether Your Case is Viable?
The specific circumstances in your case will determine whether or not you are eligible to pursue a personal injury claim. You have a right to seek compensation for injuries and damages suffered after being involved in an accident where another party acted in a negligent manner.
Negligence of the culpable party is established if they breached their duty of care thus putting the safety of other road users in danger. A motorist's duty of care is breached if he/she fails to practice safe driving and adhere to the traffic rules.
How Do the Legal Statutes in Georgia Define Negligence?
Case Scenario: You walk into a restaurant, but unfortunately and unexpectedly slip and fall while entering the dining room. You then realize that customers are expected to use a step to get into that part of the restaurant. However, there weren't any clear signs for the step. To top it all off, the area is poorly lit.
In such a situation, the restaurant's owner can be found to be responsible for the injuries you sustained. The reason for this is that they were negligent in ensuring that their customers were alerted to the possible risk. Considering this fact, it is possible to file a lawsuit against the restaurant.
Why Should You Hire a Personal Injury Attorney in Americus, GA?
Under the law, you are only allowed to seek compensation for damages and losses suffered in an accident that was caused by another party's negligent actions. You can decide to handle the case yourself, but this isn't a wise decision especially considering that you are probably not familiar with the entire process.
Your chances of getting a fair and full settlement are quite low. The defendant's insurance company will use underhand techniques and attempt to poke holes in your case so that your compensation is either reduced or denied.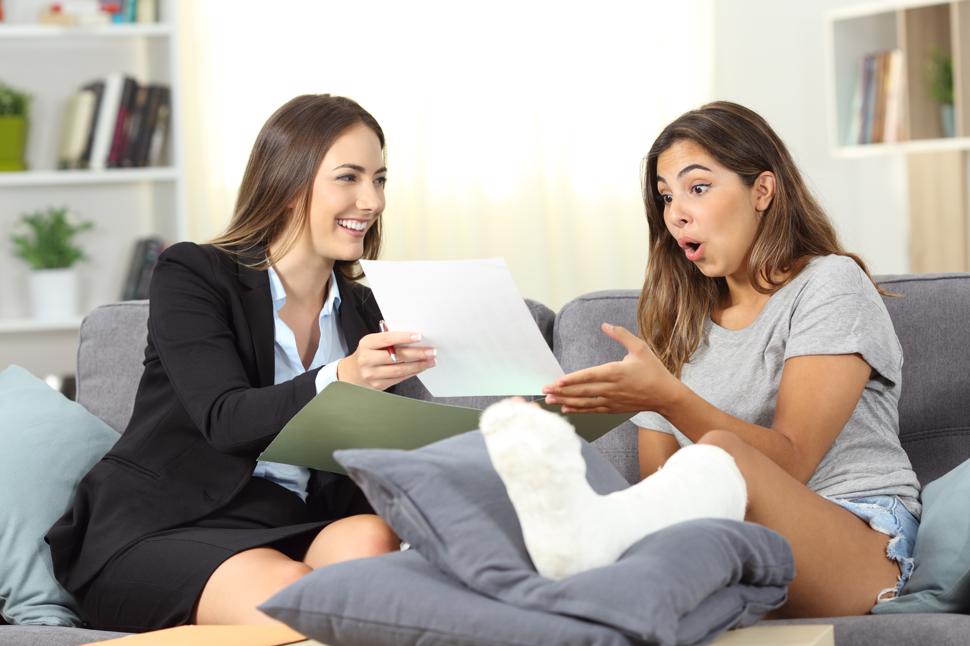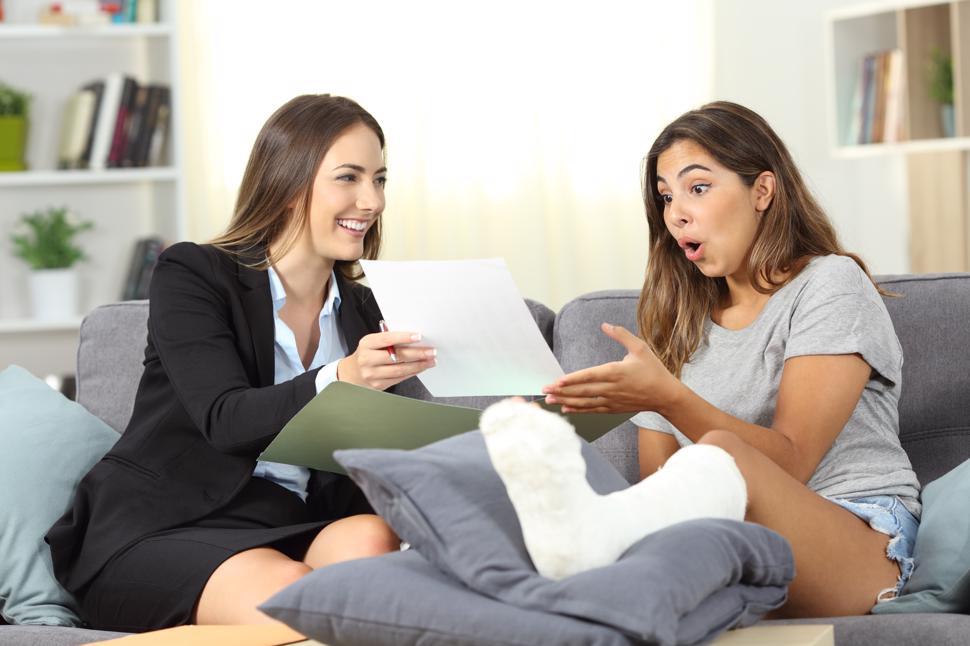 Those are just some of the important reasons why you need to consider hiring an experienced personal injury attorney. The lawyer will ensure that your interests are adequately represented.
What Will it Cost to Hire a Personal Injury Lawyer?
The payment structure of our attorney services is on a contingency basis. It means that we are paid only after winning your case. We will deduct a certain pre-agreed upon percentage from the settlement you receive as our payment.
How Long Does It Take to Settle a Personal Injury Case?
Every case is unique and there isn't a specific formula for determining the value of a claim. The amount that will be awarded to you will depend on the specific circumstances surrounding your accident. However, you must never accept a settlement amount that's unsatisfactory.
Our team of highly experienced personal injury lawyers at Joe Durham Law Firm will evaluate you case to determine whether or not it is viable. We will make sure that you recover damages for therapy, lost income, pain and suffering, medical bills, among others.
Does My Case Have to Go to Trial?
Depending on how everything unfolds during the settlement process, we may advise you to consider taking the case to trial. However, going to the local court is usually the last resort should the insurance company fail to comply. Our lawyers will discuss what your best options are and will ensure that your interests are protected as they push the insurance company to pay the full compensation amount.
Contact Us Today for Your Free Case Evaluation
Contact a personal injury attorney near Americus today at Joe Durham Law Firm to find out the most suitable course of action for ensuring that you receive maximum compensation. Our team will ensure that you receive the compensation entitled to you. Call us at (229) 351-5320 or use the form provided at our website to reach us today to discuss your options.