Car accidents have a massive impact on the health of an individual, and a car accident lawyer can help. You might end up with several injuries which take months to heal. No matter how minor a collision might be, you lose a lot of money. Therefore, the person causing the crash should pay for your losses.
To get your rightful compensation, you will need an attorney. For example, a person residing in Albany should contact an Albany, GA auto accident lawyer for the best advice. A lawyer in your area can fight your case and help you win reasonable compensation. Don't back out from a fight because you are not wrong.
In 2019, the state of Georgia experienced more than a thousand crashes. Several people lost their lives, sustained monetary damages, and much more. If you have also recently experienced such losses, you have every right to go to court.
Hiring a lawyer should be your first step after a crash. An influential lawyer protects your rights in all circumstances. However, it's necessary to keep the cost in mind as well. Most lawyers take a percentage of your compensation, but you can discuss and finalize matters in advance.
How Do Car Accident Lawyer Fees Work?
Lawyers don't fight cases for free. They take their fees at the end, called the contingency fee. Several Albany, GA auto accident lawyers collect their fee only when the case settles. Once, the victim wins their rightful compensation, attorneys get a percentage of the amount. The percentage is decided at the start, and a contract is signed between both parties.
This percentage depends on the nature of the case. If your car accident case ends without a trial, your lawyer takes around 33% of your winning money. However, if two parties don't reach a settlement or the victim is adamant about a trial, the fee increases to 40%.
Since the stakes of a trial are greater, the fee is higher. A court case demands much more time, energy, and money from a legal professional. Attorneys need to give their complete attention to your matter, and they can't opt for other cases. In such scenarios, the extra fees save them from suffering financial losses.
The best part is that your car accident lawyer won't charge you any attorney fees if you lose a trial. If you win no compensation, your attorney doesn't recover anything from you. So nothing goes out of your pocket in case you suffer a defeat.
Individuals often think that they can manage without a legal advisor, but that is not true. Opting for an Albany, GA auto accident lawyer gives you the best chance of a positive result.
Which Type of Attorneys Should a Victim Contact?
You need to hire auto accident lawyers if you need to deal with auto accident cases. Whether you were harmed in a rear-end collision, a pile-up crash, or any other auto accident, a car accident lawyer can assist you. They have years of experience in the field and are more familiar with the process.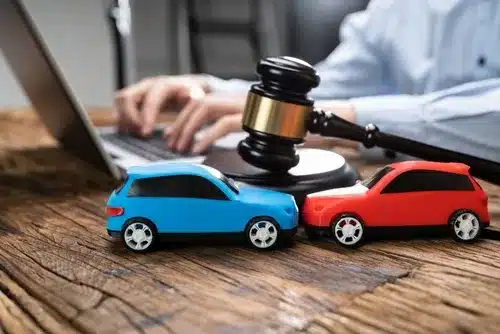 What Are the Additional Costs?
Apart from your car accident lawyer fee, there will be other expenses, including:
Fee for filing your complaint in court
Charges for calling the driver to court
Medical record preparation fees
Payments made to eyewitnesses
Some attorneys pay these charges themselves and deduct the necessary amount from your settlement at the end. Still, a few professionals ask the victim to pay these costs before starting their case.
The fee structure is finalized in the first consultation session. No matter which attorney you visit, they will provide you with a detailed breakdown of all the charges. Until and unless the client isn't satisfied or clear on the fee structure, a lawyer won't move ahead.
Should You Contact a Lawyer After Your Crash?
Every victim doesn't have the same state of mind. Some people think involving a lawyer isn't necessary, but you won't get justice without experienced professionals. The injuries you sustain are another person's fault. Their negligence makes your life worse so letting them go without any punishment is a mistake. They must pay for your hospital bills, lost wages, and other losses.
To win a substantial amount, you need to hire an attorney who has experience in the field. Dealing with proceedings yourself might cause you harm.
What Processes Do Lawyers Manage?
Anyone involved in a deadly crash needs to take a few measures. The first step is to call for help and contact the nearest police station. It's a crash site, so a police report needs to be filed. Provide all kinds of details to the officers in charge and immediately get a checkup.
In crash cases, a medical report has significant weight. If you prove your injuries were the result of another person's negligence, you get better compensation. However, some victims are not healthy enough to gather all the evidence. It is where having a seasoned attorney comes in handy.
Your car accident lawyer will prepare a strong case and gather all the reports. They will collect necessary evidence such as the other driver's track record, witness statements, and video recordings. Furthermore, they prepare the victim to face a jury or a judge. Your testimony and the way you carry yourself affect your case. Attorneys make sure their client's appearance or testimony doesn't have any problems.
In What Time Frame Must a Person Hire a Lawyer?
The time for registering a case differs from state to state. In Georgia, you get up to two years to sue another person for their negligence. If someone doesn't pursue the matter at this time, their case is over. Thus, you need to quickly get in touch with a car accident lawyer so that they can file your claim within time.
Hire the Best Auto Accident Lawyers in Albany, GA!
Your Albany, GA, personal injury lawyer safeguards your rights in every scenario. Don't hesitate before contacting a lawyer because you can't survive a courtroom without one.
Our experienced team has fought hundreds of car crash cases. They know about the statute of limitations in Georgia and can help you defeat your opponent. Instead of silently suffering from injustice, get our help.