We at The Joe Durham Law Firm are experienced personal injury lawyers, and we put all our energy in helping clients get the financial compensation they deserve after getting injured as a result of an accident.
We have specialized in personal injury cases, and we have been able to work with many clients over the years. We have managed to recover monetary compensation for many people who are in hospitals nursing their injuries, drivers, and large businesses.
While the monetary value of the different cases is different, we have managed to retrieve millions of dollars for our personal injury clients.
Contact us so you can schedule a consultation if you are a victim of an accident in Georgia.

Is Hiring a Personal Injury Lawyer in Georgia Expensive?
At The Joe Durham Law Firm, we are not charging any fee when you come to us, we are going to recover the money once you have gotten a fair financial compensation. We deduct our fee from the settlement you are going to get so we can be able to recoup the fees that were paid out during the process.
What is Negligence in Georgia?
The best way of defining negligence in the city of Cordele is by using an example. Let's say you have entered a salon, but you slip and fall because there was a wet spot on the floor. The salon doesn't have any sign telling people that the floor is wet or they should employ caution because of the slippery floor.
If you slip and fall then get injured, you can say that the owner or the manager of the salon was negligent because the floor was a hazard but they were not able to warn people using a sign.
Is There a Personal Injury Case?
There are many specifics of the case that are going to be used in determining whether there is a case or not. You can file a personal injury lawsuit if you believe that you have been injured and it was the result of negligence by another person.
A person is going to be found guilty of negligence if they didn't perform a duty, exercise, or task in a way that is deemed safe, or in a manner that another person was going to do if they were in the same situation.
Do I Have to Hire A Cordele Personal Injury Attorney?
If you have sustained injuries because of negligence by another person, then you can seek to get compensation for the injuries you have. However, you need to keep in mind that it is a complicated legal process, and this sometimes forces people to get less compensation than they should have gotten.
This is the main reason why you should hire an experienced personal injury lawyer, you are going to navigate the legal complexities with the lawyer, and you will end up getting the maximum compensation.
What Types of Damages Can I Receive from My Claim?
When you are filing for a personal injury claim, you have the ability to sue for a range of financial expenses that are all related to the accident. Some examples of claims you can make include;
Medical bills
In-home healthcare
Pain and suffering
Property damage suffered in an accident like a car crash
Loss of wages
It is hard to come up with an exact amount of money you can get from the claim because many different factors are going to be put into consideration when determining the compensation. The most important factor that is going to be considered is the seriousness of the injury.
We have been doing this for many years, and this is why our car accident lawyers are confident of getting you the maximum compensation you are entitled to.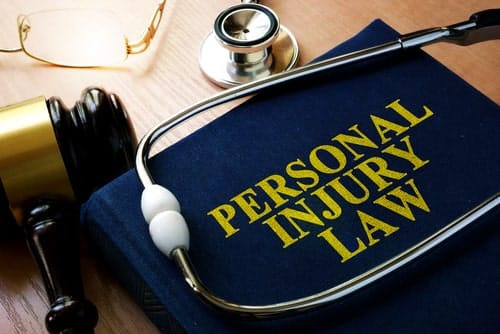 What Parties Can Be Considered at Fault for Such Types of Claims?
A personal injury claim can be filed against an individual, a corporation, or an entity whose negligence caused the injury. There are some parties that are most commonly at fault and involved in such type of cases. Some of these parties are;
Pet owners who fail to restrain their pets properly when around others
Nursing homes
Hospitals
Nurses
Doctors
Commercial trucking businesses
Drivers
Pharmaceutical companies
What About Pain and Suffering?
Accident victims can seek damages for any pain and suffering caused by the accident. One thing to keep in mind is the pain and suffering does not have to be physical. You can seek to get damages for emotional and mental pain and suffering.
People who were forced to go through physical therapy and/or surgery for them to fully recover can recoup pain and suffering damage. If the accident left you disabled or with an impairment, then you can seek compensation. It is a good idea to consult with the attorney because they will help you have a good understanding of the case and how this aspect of the claim is relevant to the case.
Are there Deadlines with These Cases?
There is a statute of limitations that all personal injury cases in Cordele, Georgia, are subjected to. A statute of limitations dictates the time that an accident victim to file a personal injury claim against the at-fault party.
What this means if you wait for too long after the accident to file the personal injury lawsuit against the at-fault party, you are not going to get any compensation. You will not get the compensation even if the at-fault party was to be found guilty of negligence.
The statute of limitations on cases involving personal injury law cases in Georgia is typically two years, but some circumstances can make the statute of limitations to become only a couple of weeks.
Will I Go To Court?
We have been able to deal with such types of cases for many years, and in our experience, there is a very small percentage of cases that usually go to trial.
We are always prepared to take the case to trial, but we have noticed that more than 95% of the cases we handle for our personal injury case clients usually end up getting solved out of the local court. This is usually the best option to take for everyone involved with the case.
How Long Does it Take for Personal Injury Cases to Be Settled in Georgia?
This is a difficult question to answer because there are different aspects of each case that has an effect on the time it is going to take for the case to be settled.
There is one thing that is true across all the personal injury cases. You should never feel like you need to accept a lower amount than what you deserve.
If you decide to hire our lawyers at Joe Durham Law Firm, then you can rest easy knowing that there is a team of experienced and skilled attorneys working to help you ensure the compensation you get is what you deserve.
Getting a Free Consultation with Joe Durham Law Firm
If you or your loved one has been injured because of an accident that occurred because of negligence by another party, then the first thing you have to do is call us. We have a team of lawyers who have experience dealing with personal injury cases near Cordele.
We are going to take the case and help you get the financial compensation that you deserve so you can move on with your life after the accident. Give us a call at 229-351-5320 so we can get started by scheduling a consultation.