If you have been involved in a car accident in Douglas, finding the right Car accident lawyer is one of the most important things you have to do.
Joe Durham Law Firm has a team of experienced car accident attorneys whose responsibility it is to develop the most effective strategy to pursue your claim and will do everything necessary to prepare a compelling case on behalf of you.
You can reach us today at 229-351-5320 for your free consultation.
What Should I Do After Being Involved in a Car Accident?
If you have been involved in a car wreck, you will most likely be injured, frightened, and not sure about the steps to take next. You may be concerned about the most appropriate way to handle the insurance adjusters calls and what to say.
What you do during this difficult period is likely to have a significant impact on the claim's overall success. If you have been involved in a car wreck, you need to:
Get in the right frame of mind and compose yourself
Check on the well-being of the rest of the occupants of your vehicle making sure that they will be okay at least in the short-term
Collect the names as well as contacts of any witnesses
Take photos of the scene of the accident from multiple angles, including the positions of all vehicles involved
Get in touch with the police and make sure that they file an incident report
Go for a medical checkup. The Emergency Room is always an option if no other medial options are available to you
Contact Joe Durham Law firm to discuss your situation and the options available to you.
These steps are crucial as your auto accident attorney in Douglas will leverage these with your case.
How Much Will It Cost to Hire a Car Accident Lawyer in Douglas?
You won't have to pay our law firm anything unless you have won a recovery. The case starts with a free consultation to help us determine whether your claim is strong enough and whether we are the right law firm for your needs. If that's the case, you won't receive any bill from us until we have secured compensation for you. We receive our payment from your financial recovery, which means that should we fail to win a recovery for you, you won't owe us a dime.
Why Hire a Car Accident Lawyer in Douglas?
Only an experienced car accident lawyer that's experienced in the complicated Georgia car laws and insurance policies can give you the best chance of recovering the compensation that you deserve after being involved in a car crash. If you decide to work with Joe Durham Law Firm to provide you with legal representation in your car accident case, we will:
Prepare the Case and File the Lawsuit
We will take it upon ourselves to collect all the evidence needed to support your claim that another party's negligence caused your injuries. The evidence we gather may include photos of the vehicle, medical records, and even trucking company logs, but this will depend on the specifics of your accident. We can even talk to witnesses, industry experts, and accident reconstruction professionals to provide more insight into what exactly caused the accident.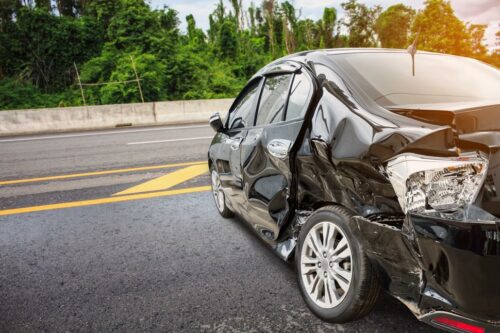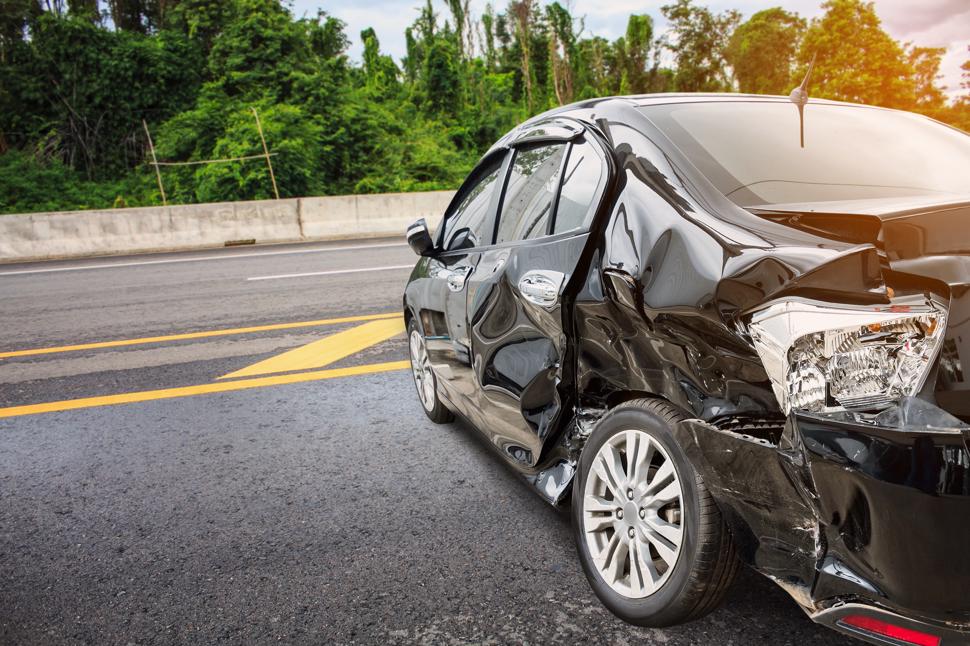 Using the information that we collect, we will prepare a legal document that's known as a complaint.
The complaint usually includes information pertaining to your accident, how the defendant (i.e. Individual or organization being sued) acted negligently, as well as the compensation amount you believe you are entitled to for the losses that you incurred.
Your claim will then been filed in a Georgia court, which will mark the official start of the lawsuit.
Negotiate Settlements
The defendant of the defendant's insurance company will probably try to offer you a settlement to avoid the uncertainty and costs associated with jury trials.
However, insurance companies will often try to limit the compensation paid out to you by trying to reduce the severity of your injuries or even the extent of property damage.
We have a lot of experience dealing with car insurance companies and you can trust us to provide the proper legal advice in case the settlement the insurance company is proposing does not reflect your losses accurately.
In such cases, we can try to negotiate the settlement terms with either the defendant or their insurance company.
Preparing Your Case to Go to Trial
If we fail to agree on a settlement amount with either the defendant or their insurance company, we will immediately start preparing the case to go to trial where a judge and jury will be responsible for determining the appropriate amount of compensation that you are entitled to, if any.
At Joe Durham Law Firm, we are committed to taking your case to trial in case you don't receive a fair settlement from either the defendant or their insurance company. We'll do everything lawful to make sure that you get the compensation that you require to move on with your life.
What Damages Can You Sue For in an Auto Accident Case?
The financial, emotional, and physical consequences of a car accident vary considerably from case to case. Some people are fortunate to walk away with a few minor bumps and bruises, but others aren't so lucky and their lives are tragically never the same again.
We fight as hard as well can each day for our clients that have either sustained injuries or lost their loved ones due to negligence on the part of another party.
Your car accident lawyer will investigate all the aspects of your case to find out who all the potentially liable parties in your accident are.
Depending on the specific circumstances of your case, we can pursue compensation for the following:
Loss of work benefits
Suffering and pain
Future and current medical expenses
Rehabilitative costs
Lost wages
Reduced potential to earn
Following an accident, you can experience a reduced earning capacity, fear of the extent of the injuries, and limitations on your ability to work as well as do what you love.
It isn't just about the physical pain you experience, but also the alteration to your life is one large but often overlooked component of damages.
In case the car accident involves property damage and bodily injury too, you don't necessarily have to pursue both at the same time. Our team of experienced car accident attorneys will develop a suitable strategy to ensure that you get the total amount of compensation that you deserve.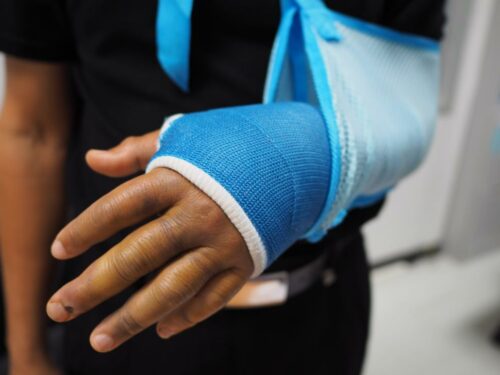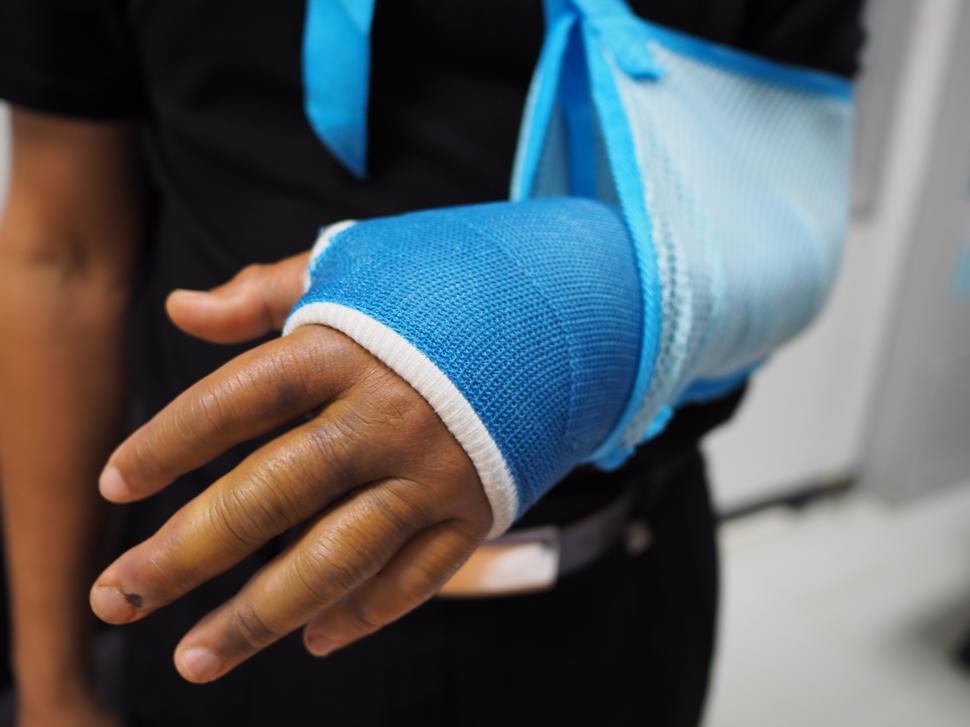 If a car accident results in the death of a loved one, surviving family members can seek compensation for loss of future earnings, loss of companionship, funeral expenses, and other costs related to medical care through a wrongful death claim.
Our team of car accident lawyers understand the legal and emotional complexities involved in such cases and can help you face this difficult time in your life with dignity and strength.
Is My Auto Accident Claim Valid?
You should always remember that not all injuries that result from a car accident are grounds for a lawsuit. Only a seasoned Auto accident attorney can determine whether or not your claim is valid.
It is why Joe Durham Law Firm provides free initial case reviews to injured cyclists, drivers, as well as pedestrians in Georgia.
You are generally only allowed to file a lawsuit if your injuries were the direct result of another party's negligence. If either a person or company does not act as a reasonable person or company would have, then they can be considered negligent.
Negligence Example in Douglas GA
Let's assume that there's a pedestrian waiting to cross a street in Douglas. The traffic light then changes and the pedestrian is prompted to cross. Unfortunately, a speeding vehicle fails to stop at a red light and strikes the pedestrian.
The driver acted in a negligent way in such a situation because he failed to stop once the light turned red and was driving much faster than the allowed speed limit.
The pedestrian, in this instance, would have sufficient grounds for filing a lawsuit against the negligent driver to make sure that the is held accountable for any injuries that result from the accident.
Is There a Time Limit Within Which to File a Car Accident Lawsuit in Douglas?
Yes, if you have been injured in a car, truck, or motorcycle accident in Douglas, Georgia, you have:
6 months after the accident date to file a lawsuit against either a city or county government
2 years after the accident date to file your personal injury lawsuit
4 years after the accident date to file your property damage lawsuit
The time limits provided under the law have been designed to ensure that you don't lose your right to sue, if for example, negotiations with the insurance company end up taking longer than expected or the insurance company does not provide sufficient compensation for your injuries.
Nonetheless, Our team of experienced Auto accident lawyers will be able to assist you in preparing for this time constraint.
For a Free Consultation, Contact Joe Durham Law Firm Today!
It is important to know what your rights are under the law. If you or your loved one has sustained injuries in a car crash in Douglas, you can be sure that the experienced personal injury lawyers at Joe Durham Law Firm are actually committed to ensuring that all our clients have the best outcome possible.
We would like to encourage you to schedule your free consultation because there's no obligation for your car accident claim in Douglas to be evaluated by a team of fine legal minds.
You are free to call us at any time of day or night for your Free Consultation at 229-351-5320 Alternatively, you can use the 24-Hour Live Online Chat or even the Case Evaluation Form provided. Be sure to contact your car accident lawyer soon after your incident.