If your elderly loved one is a victim of nursing home neglect, you have legal options to pursue.
Contact the law office of Joe Durham at 229-351-5320 to speak with a nursing home neglect attorney in Douglas, GA.
Our compassionate and skilled team of professionals has the necessary skills and resources to help you seek compensation for this abuse.
Don't hesitate to reach out and schedule a consultation today.
Seeking compensation for the costs of medical expenses, pain and suffering, and loss of life's enjoyment is possible for abuse victims under Georgia law. However, it is important to adhere to the time limits for filing such cases.
Therefore, it is crucial to seek professional help promptly to ensure the timely and proper filing of your claim. Your nursing home abuse lawyers will be able to assist you in this matter.
How is a Nursing Home Neglect Case Handled?
At Joe Durham Jr., P.C., we strongly believe in transparent communication between our attorneys and clients when handling nursing home abuse claims.
If the settlement offers made are not satisfactory, we have the experience and determination to take the case to trial and fight for your rights.
Here are some of the ways we can strengthen your case of nursing home abuse in Georgia:
Collaborate with healthcare specialists to identify the causes of your elderly relative's injuries

Examine the medical files of your loved one

Ensure that the nursing home does not limit access to evidence related to the case

Collect visual proof and analyze security footage related to the abuse

Evaluate business records to verify the nursing home's hiring procedures comply with the law

Conduct interviews with possible witnesses

Speak to other nursing home residents and employees

Assess the value of any non-financial damages linked to the nursing home abuse.
In the event that a Georgia nursing home is accused of any type of abuse, they will likely seek legal assistance to minimize the severity of the potential consequences.
As a result, it is crucial for you to also engage a legal expert who has expertise in such cases to assist you in recovering compensation for any damages you have suffered.
What Are Examples of Nursing Home Abuse and Neglect?
Nursing home care abuse can take various forms, such as physical abuse, neglect by an in-home caregiver, sexual abuse, financial exploitation, emotional abuse, and healthcare fraud.
If your elderly loved one has suffered harm as a result of abuse while residing in a nursing home, contact our office for assistance from an experienced nursing home abuse attorney in Douglas, GA.
The National Center on Elder Abuse has classified nursing home abuse into three main types: physical abuse, neglect by a caregiver, and sexual abuse.
Domestic
Domestic abuse against elderly individuals is perpetrated by a person whom they have a relationship of familiarity and trust with, such as a sibling, spouse, friend, child, or caregiver.
This form of abuse can happen in the elderly person's own home or the residence of the caregiver.
Institutional
Institutional abuse refers to any mistreatment of elderly individuals within a care facility, such as a nursing home, group home, foster home, or other similar institutions.
The perpetrators of this abuse are typically the individuals responsible for the care and welfare of the elderly residents.
Self-neglect
Self-neglect is a term used to describe the behavior of an elderly person that puts their health, safety, or well-being at risk.
The most common form of self-neglect is when elderly individuals fail to provide themselves with essential needs such as:
Food

Water

Medication

Hygiene

Other necessary personal safety measures.
It is important to note that self-neglect does not apply to mentally competent individuals who make a conscious choice to harm themselves in some way.
Can I File a Lawsuit for Financial Abuse of an Elderly Person?
Due to low wages earned by home care workers and the fact that nursing homes keep the personal information of elderly residents on file, financial exploitation of the elderly has  become a common occurrence.
Research has revealed that one in ten cases of elderly abuse involve some form of financial or material exploitation.
Our experienced nursing home neglect attorney in Douglas, GA has identified certain indicators that may suggest financial or material abuse, including:
Sudden changes in a bank account, such as significant withdrawals of money

Addition of names to the elderly person's bank account without a clear explanation

Abrupt changes in a will or transfer of assets

Missing funds or valuable possessions belonging to the elderly person
If you suspect that your loved one is a victim of financial or material abuse, it is crucial to take action immediately. Please do not hesitate to reach out to our Nursing home abuse lawyers today.
You can have confidence in their ability to investigate any suspicious behavior and take appropriate measures to recover any damages that may have occurred.
What are the Warning Signs of Elderly Abuse?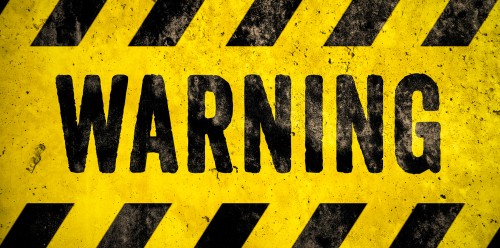 Identifying nursing home abuse can be difficult, as the signs may not be immediately evident or physically visible.
To remain vigilant and catch any potential warning signs early, it is important to visit your loved one frequently and be attentive to the most common indicators of abuse. These signs include:
Anxiety or fear of particular staff or situations

Development of bedsores

Missing personal items

Emotional withdrawal or depression

Poor personal hygiene

Unexplained hunger or thirst

Unexplained cuts or bruises

Decline in physical health

Lethargy or listlessness

Development of infections
If you have observed any of these signs or symptoms of abuse in your loved one, do not hesitate to contact the law offices of Joe Durham immediately.
Our team is ready to provide comprehensive assistance in assessing your case and advising you on the best course of action to protect your loved one's rights.
Why is Nursing Home Abuse so Prevalent?
Many cases of nursing home abuse can be attributed to mismanaged and understaffed facilities that lack the necessary resources to employ and train competent staff.
This results in varying degrees of professional negligence.
Moreover, the demand for professional and qualified nursing home staff is increasing, leading to a higher rate of employee turnover.
What Should You Do if You Suspect Your Loved One is the Victim of Nursing Home Neglect?
The Georgia Department of Community Health regulates nursing homes. However, if you suspect that your loved one is experiencing abuse, it is crucial to contact a qualified nursing home neglect attorney to file a claim.
Please do not hesitate to contact our office if your loved one is suffering abuse and requires legal assistance.
Joe Durham has extensive experience handling these cases and is committed to ensuring your loved ones are safe and comfortable while we investigate the matter.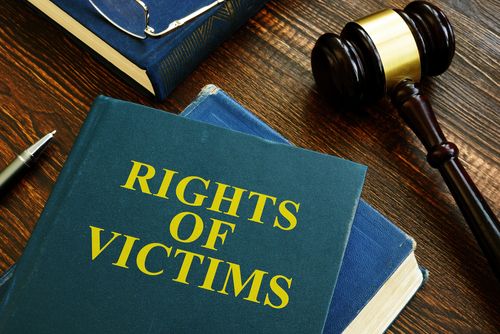 If you suspect abuse, it is essential to document as much of the situation as possible. Taking pictures of injuries and other visible signs of abuse can be helpful.
We will examine the evidence and offer our professional opinion. If you suspect that one staff member is responsible for the abuse, it is possible that others may have also observed this behavior.
Contact the Joe Durham Law Firm for a Free Consultation!
Under Georgia State Law, nursing homes and all other centers for elderly care are required to provide their services without exploitation, neglect, or abuse.
If you suspect that your elderly loved one is being abused in a care facility for the elderly, legal help is available.
Please contact the Law Firm of Joe Durham at 229-351-5320 for an experienced Nursing home Neglect attorney who can examine your case and offer professional advice and support to help you recover compensation for the abuse.