If you've been in a car accident, it's essential to find an excellent lawyer in the city of Macon. If you contact the Joe Durham Law Firm, you'll be able to connect with an auto accident attorney that will be able to build a strong claim and help you secure a settlement.
If you'd like to schedule a free consultation, give us a call at 229-351-5320.

The Benefits Of Hiring A Macon Car Accident Lawyer
The laws surrounding car accidents in Georgia are fairly complex. It's important to partner with someone that is familiar with these laws that can help you deal with insurance companies.
The right car injury lawyer can make sure you receive the settlement you are owed. Joe Durham Law Firm will be able to do many things to represent your interests, including:
Building a case and filing a suit
We'll work to build a strong case for your claim that is supported by evidence. The types of evidence we might gather include your medical records, photos of the damage to your vehicle, and information about the other driver.
It's also possible that will consult with experts, witnesses, and specialists that can provide testimony about the likely causes of the crash.
From there, we'll organize the information that we've gathered and draft a complaint, which is a legal document. The complaint will describe the accident, explain why the person or company that you are suing showed negligence, and state the compensation you are owed.
Once the complaint has been filed in Georgia courts, your lawsuit will begin.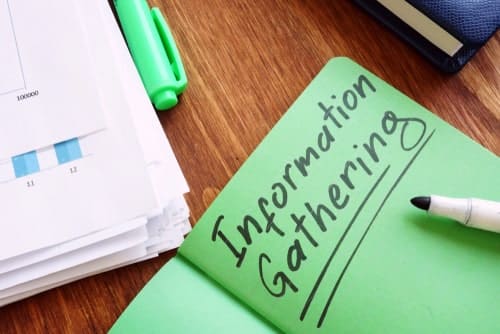 Negotiate settlements on your behalf
In many cases, the defendant's insurance company will offer you a settlement so to avoid taking the case to court. Unfortunately, the amount of compensation that you are offered may not be fair.
We've been negotiating with insurance companies for years. If we believe a settlement is not fair, we will discourage you from accepting it. We can negotiate with the insurance company on your behalf and ensure that the settlement you receive is more than fair.
Get ready for trial
If we're unable to negotiate a suitable settlement, we'll ready your case for trial. There, a jury and judge will determine the amount of compensation you are owed. You can trust that the Joe Durham Law Firm will fight for you in court if you are not offered an appropriate settlement. We'll ensure that you receive adequate compensation for your damages.
What Will It Cost To Hire A Car Accident Lawyer In Macon?
If you work with our firm, you won't pay unless you win. First, you'll receive a free consultation. During this meeting, we'll assess the strength of your claim. If we take on your case, you won't receive a bill until after you've received a settlement. We won't be paid unless you are. If your claim fails, you won't owe us a penny.
What's The Time Limit For Filing Macon Car Accident Lawsuits?
In the state of Georgia, an individual that suffered an injury in a vehicle accident has:
Six months from the date of the crash to file suit against the government for the city or county.
Two years from the date of the accident to make a personal injury claim.
Four years from the date of the crash to make a property damage claim.
Being aware of these time limits is important. You'll want to make sure you act quickly so that you won't lose your window to make a claim. Remember, negotiations with the insurance company may take longer than anticipated without a personal injury lawyer on your side.
How Do I Determine If I Have A Valid Claim?
Even if you were injured in a car accident, you may not be able to win a lawsuit. You'll need advice from a knowledgeable lawyer if you want to figure out whether or not you have a valid claim. Thankfully, our firm provides free consultations to anyone in Georgia that was injured in a vehicle accident.
As a rule of thumb, it's likely that you have grounds for a lawsuit if your injury occurred because of someone else's negligence. Negligence occurs when an individual or company fails to behave the way a reasonable person would be expected to behave.
How is Negligence Defined in Georgia?
As an example, picture a pedestrian in Macon, Georgia that is crossing the street. The pedestrian walks across the street after the traffic light changes and the walk sign is green. As they're crossing, a speeding vehicle rushes forward and hits them, running a red light in the process.
In a situation like this, the driver would be considered negligent because they were going over the speed limit and did not stop at the red light, which would be considered reasonable behavior.
Because of this, it is likely that the pedestrian could file a claim against the driver and require them to pay damages because of their injuries.
Are Drivers Always The Defendants In Car Accident Lawsuits?
There are many parties that could cause a crash because of their negligence, and these parties do not have to be drivers. You'll have to look at the circumstances of your case when deciding how to proceed.
As an example, a trucking company could be found negligent if they are requiring their drivers to head out on the road without getting an appropriate amount of sleep.
Additionally, a municipality could be found negligent if they do not have lights or signs at a turn or intersection that is potentially dangerous. If an auto manufacturer has released a defective vehicle with issues like faulty brakes or malfunctioning airbags, they could also be found to be negligent.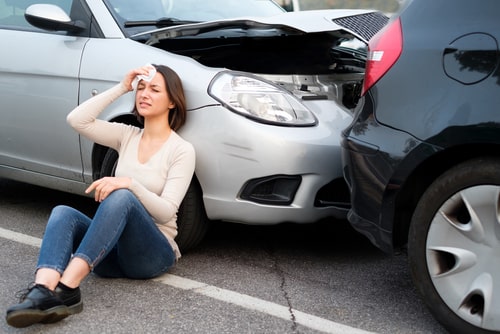 What Should You Do After Your Car Accident?
It can be hard to think straight after you've been in a car accident. You may be dealing with your injury, or you might be worried about what you should say when you talk to your insurance company. The actions that you take after your accident can have a direct impact on your claim's success.
Because of this, you should do these things after an accident:
Take the time to calm down
Check to see if anyone in your vehicle needs medical attention
Gather names and contact information from potential witnesses
Capture photographs of the accident scene from multiple angles, showing the position of every vehicle involved in the wreck
Call the police and submit an accident report
Seek appropriate medical attention from your doctor or the emergency room
Reach out to the Joe Durham Law Firm so that we can talk to you about your options
When You're Suing After A Georgia Car Wreck, What Damages Can You Claim?
The damages incurred in an accident can vary from one case to the next. In some cases, people may not suffer injuries more severe than bruises. Others may be disabled for life. No matter what kinds of damages you're dealing with, you can trust us to go the extra mile for the sake of our clients.
We'll look closely at your case and identify all of the parties that could potentially be found liable. Some of the things we may seek compensation for include:
Medical bills
Loss of wages
Loss of benefits
Loss of earning potential
Costs of rehabilitation
Pain and suffering
In the aftermath of an accident, it may be harder for you to work and earn money. You may have concerns about how your injury will impact your day-to-day life. It's not just about the physical pain you are experiencing. An accident can change your life, and that's something that should be acknowledged when seeking damages.
In many cases, an accident will include both physical injuries and property damages. These damages do not need to be determined at the same time. Our legal team will develop a strong strategy and make sure you receive the compensation that you are owed.
If someone is killed in a car accident, their surviving family members may have the option of seeking compensation to cover things like funeral costs, loss of future wages, the cost of medical care, and pain and suffering.
Although these cases can be emotionally difficult and complex, our knowledgeable car accident attorneys will provide you with the support that you need during this time.
Reach Out To The Joe Durham Law Firm And Schedule A Consultation
You should be aware of your rights. If either you or a loved one has been involved in a car wreck in Macon, you can trust our auto accident attorneys to seek a favorable outcome for you. There's no risk to you if you schedule a free consultation with us.
Give us the chance to assess your claim. We're available 24/7 and would love the set up an appointment with you! Just call at 229-351-5320. We also have a 24-hour online chat and a free online contact form you can complete if you'd like us to evaluate a claim.