If your elderly family member has been subjected to any form of mistreatment while under the care of a nursing home, you may be able to access legal assistance. To discuss your situation and explore your options, contact the law offices of Joe Durham by dialing 229-351-5320 to speak with a nursing home abuse attorney based in Macon, GA.
Our team of compassionate and experienced professionals understands the emotional and legal complexities involved in these cases. We have the knowledge and resources necessary to advocate on behalf of your loved one and seek compensation for any abuses they may have endured. Don't hesitate to reach out to us for support and guidance during this challenging time.
In Georgia, victims of abuse have the right to pursue compensation to cover medical expenses, pain and suffering, and loss of enjoyment of life. It is important to note that there are specific time limits that must be followed when filing these cases, making it crucial to seek professional legal assistance promptly.
A skilled nursing home abuse attorney can help ensure that the claim is filed properly and within the necessary timeframe. It is essential to act quickly to avoid missing any crucial deadlines and potentially forfeiting the ability to seek compensation for damages incurred.
Don't hesitate to seek the help of a qualified legal professional to help you navigate the legal system and obtain the compensation you deserve.
How is a Nursing Home Abuse Case Handled?
At Joe Durham Jr., P.C., we believe in maintaining complete transparency and open communication with our clients when handling nursing home abuse claims. If settlement offers are deemed unsatisfactory, we are prepared to go to trial and fight for our clients' rights.
We employ a variety of strategies to strengthen nursing home abuse cases, including:
Collaborating with medical experts to identify the causes of the victim's injuries
Reviewing the victim's medical records
Ensuring the nursing home does not restrict access to relevant information
Gathering photographic evidence and reviewing security footage
Evaluating the nursing home's hiring practices by reviewing business records
Interviewing witnesses, if possible, including employees and residents
Calculating the cost of non-economic damages related to the abuse
In cases where a Georgia nursing home is accused of abuse, it is common for them to seek legal representation to mitigate the potential consequences. Therefore, it is important for victims to also seek the assistance of a knowledgeable legal professional experienced in handling these types of cases to help them recover compensation for their losses.
What Are Examples of Nursing Home Abuse and Neglect?
Nursing home care abuse can take many forms, such as physical abuse, caregiver negligence, sexual abuse, financial exploitation, emotional abuse, and healthcare fraud. If your elderly loved one has suffered harm due to abuse while in a nursing home, do not hesitate to contact our office and consult with a skilled nursing home abuse attorney in Macon, GA.
According to the National Center on Elder Abuse, there are three main types of nursing home abuse:
Domestic
This form of abuse occurs when an elderly individual is mistreated by a trusted person in their life, such as a family member, friend, spouse, caregiver, or other individual. This mistreatment can take place in the elderly person's own home or in the home of the caregiver.
Institutional
Elder institutional abuse refers to any form of mistreatment that occurs in a facility catering to older individuals, such as a nursing home, group home, foster home, or other care facility. Perpetrators of such abuse are typically individuals responsible for the care and well-being of the elderly, including staff members, caregivers, or other personnel within the institution.
Self-neglect
Self-neglect pertains to any behavior of an elderly individual that puts their safety, health, or well-being at risk. The most typical manifestation of this issue is when elderly people fail to provide themselves with sufficient nourishment, hydration, medication, hygiene, or other personal safety measures.
It is important to distinguish self-neglect from a mentally competent individual who consciously chooses to harm themselves as a matter of personal choice.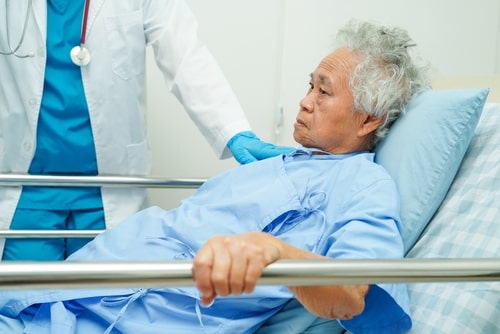 Can I File a Lawsuit for Financial Abuse of an Elderly Person?
It is important to take any signs of financial or material abuse seriously and take action to protect your loved one. If you suspect that your loved one is a victim of financial or material abuse, you should report it to the appropriate authorities and seek the advice of an experienced elder law attorney.
An attorney can help you understand your legal options and work to protect your loved one's rights and interests. They can also help you recover any damages or losses that may have occurred as a result of the abuse.
In addition, it is important to educate yourself and your loved ones on how to prevent financial and material abuse. This can include setting up safeguards, such as monitoring bank accounts and financial transactions, and discussing any changes to wills or estate plans with family members and trusted advisors.
Remember, financial and material abuse of the elderly is a serious issue, but there are steps you can take to protect your loved ones and hold those responsible accountable for their actions.
What are the Warning Signs of Elderly Abuse?
If you suspect that your loved one is experiencing nursing home abuse, it is important to take action as soon as possible. Some signs to watch out for include:
Anxiety or fear of certain staff or situations
Bedsores
Missing items
Emotional withdrawal
Poor hygiene
Excessive hunger
Cuts or bruises
A decline in physical health
Listlessness
Infections
To protect your loved one's rights, you should contact an experienced nursing home abuse attorney. They can offer valuable assistance in evaluating the details of your case and advising you on the best steps to take.
In addition, it is important to educate yourself and your loved ones on how to prevent nursing home abuse. Some tips to keep in mind include:
Research potential nursing homes carefully
Visit your loved one regularly and watch for any signs of abuse
Report any concerns or suspicions to the appropriate authorities
Encourage open communication with your loved one about their experiences and well-being in the nursing home
By staying informed and taking action when necessary, you can help protect your loved ones and ensure that they receive the care and respect they deserve in their later years.
Why is Nursing Home Abuse so Prevalent?
Many instances of nursing home abuse can be attributed to poorly managed and inadequately staffed facilities that do not have the necessary resources to employ competent professionals. As a result, there can be varying degrees of professional negligence, which puts the well-being of residents at risk.
Additionally, due to the growing demand for qualified nursing home personnel, there is a tendency for higher turnover rates.
What Should You Do if You Suspect Your Loved One is the Victim of a Nursing Home Neglect?
While the Georgia Department of Community Health regulates nursing homes, it's essential to seek the guidance of a qualified nursing home abuse attorney when filing a claim. If you suspect that your loved one is suffering from abuse, our office can provide the legal support necessary to fight this injustice.
With our experience in handling such cases, we are committed to ensuring that your loved ones receive the care and comfort they deserve.
To build a strong case, it's crucial to document any signs of abuse you observe. This can include taking pictures of injuries and other visible signs of mistreatment. Our team can examine the evidence and provide you with a professional assessment. In cases where one staff member is suspected of abuse, it's likely that others may have concerns about this individual as well.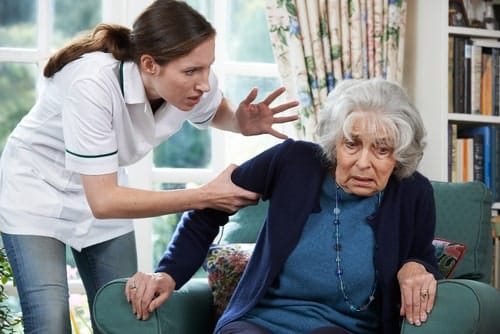 Contact the Joe Durham Law Firm for a Free Consultation!
Under Georgia State Law, nursing homes and other elderly care facilities are mandated to provide care without any instances of neglect, exploitation, or abuse. If you suspect that your elderly loved one is being subjected to abuse while in a care facility, you have the right to legal support.
Contact the Law Firm of Joe Durham at 229-351-5320 to enlist the services of an experienced nursing home abuse attorney who can assess the case and offer professional advice and assistance in pursuing compensation for the abuse.