If you were involved in a Pedestrian Accident, an Macon pedestrian injury lawyer can offer invaluable assistance. Going for a walk with a friend can be a delightful experience, especially during the holiday season.
With the increased human and vehicular traffic on city streets during this time, accidents can occur suddenly and change lives forever. In case you are a pedestrian who has become the victim of a motorist-related accident, it is essential to seek legal representation immediately.
During busy times, drivers may make mistakes and take risks due to the stress of heavy traffic. Road crossers are vulnerable to getting hurt in such situations. You may be hit by a car while crossing the street, or be walking down the road when a driver loses control of their vehicle.
Pedestrian accidents can result in life-threatening injuries as they are at a significant disadvantage against the weight and speed of a motor vehicle. If you or a loved one have been injured in this form of accident, it is crucial to engage the services of an experienced Macon pedestrian accident attorney to represent you.
Our Pedestrian Accident Lawyer in Macon Will Get You the Compensation You Deserve
Pedestrian accidents often result in severe injuries, regardless of the vehicle's speed at the time of the accident. Hospitalization for days or weeks, surgery, and physical therapy may be required. The victim may also miss a significant amount of work.
In such cases, it is crucial to engage the services of an experienced pedestrian accident lawyer who will strive to obtain the compensation that you deserve. Damages that may arise from this type of accident includes lost wages, medical expenses, and pain and suffering.
No matter the extent of your losses, your pedestrian accident lawyer will work tirelessly to secure the compensation you are entitled to receive. Although proving that the accident caused your injuries may not be difficult, the insurance company may argue that you were at fault.
Your lawyer will attempt to negotiate a settlement with the defendant's insurance company, as trials are typically time-consuming and costly, and can be avoided if possible.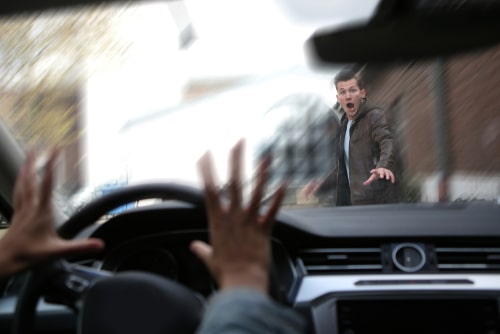 Pedestrian Accident Lawyer Will Have to Prove Your Injuries
Being involved in this form of accident in Macon, GA can result in serious injuries. Surviving an accident after being struck by a car or truck is nothing short of a miracle. Some of the injuries that can result from these accidents include:
Broken bones
Back injuries
Internal injuries
Lacerations
Facial disfigurement
Head injuries
Traumatic brain injury
These injuries may require multiple surgeries, and at the very least, extensive physical therapy. The recovery process may cause you to miss a significant amount of work, and in severe cases, permanent disability can occur. A traumatic brain injury sustained in a pedestrian accident can leave you unable to work again.
If you or a loved one has been seriously injured in a pedestrian accident, it is crucial to seek legal representation to ensure that you receive the compensation you are entitled to.
An experienced pedestrian accident attorney can guide you through the legal process and help you obtain the necessary compensation to cover your medical expenses, lost wages, and other damages resulting from the accident.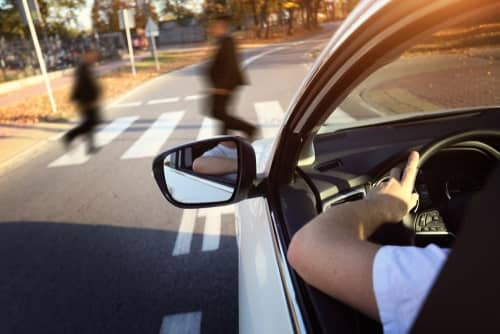 Contact a Pedestrian accident lawyer If you've been Hit by Car
If you or a loved one has been injured in a pedestrian accident in or around Macon, Georgia, it is vital to seek legal assistance from a pedestrian accident attorney or car accident lawyer. Recovering from your injuries is your top priority, and your attorney will focus on the legal aspects of your case.
They will handle communications with insurance companies and ensure that you file your suit within the Georgia statute of limitations.
In Georgia, the statute of limitations for filing a personal injury case is two years from the date of the accident. The court may only extend the statute of limitations in specific circumstances.
Therefore, it is crucial to contact a pedestrian accident attorney immediately to ensure that your case is filed within the timeframe.
During your initial consultation, it's essential to bring along any relevant information, including:
Report on the collision or law enforcement report
Driver's insurance details
Contact information for any individuals who witnessed the incident
Medical records
Photographs of the accident site
Images of personal injuries
Any correspondence received from the driver or their insurance provider
The first consultation with a pedestrian accident lawyer is completely complimentary! This offers you the opportunity to converse about your lawsuit with a knowledgeable lawyer.
They can address any queries or apprehensions you might have and offer an estimate of your case's value. Get in touch with our pedestrian accident attorneys now. The significant aspect is that you will not have to pay anything unless you succeed in your lawsuit.