In a car and pedestrian-related accident, a Moultrie pedestrian injury attorney can be crucial. Pedestrians and drivers are more active during the holidays, and accidents can happen in an instant, resulting in life-altering changes.
Drivers may make mistakes, be stressed out by traffic, and take risks that can harm pedestrians. Pedestrian accidents can cause severe, life-threatening injuries. If you or a loved one has been hurt, seek the assistance of an Moultrie pedestrian accident attorney by contact us today at 229-351-5320.
A Pedestrian Car Accident Lawyer in Moultrie Will Get You the Compensation You Deserve
Pedestrian accidents can cause severe injuries, requiring hospitalization, surgery, and physical therapy, which leads to lost wages and mounting medical bills.
However, a pedestrian accident lawyer can help you get the compensation you deserve, including damages for pain and suffering. Although it may be challenging to prove fault in the accident, your attorney will work tirelessly to negotiate a settlement with the defendant's insurance company to avoid trial.
Pedestrian Death Attorney / Injury Lawyer Will Have to Prove Your Injuries
Being involved in a pedestrian accident in Moultrie, GA, often results in severe injuries, including broken bones, back injuries, internal injuries, lacerations, facial disfigurement, head injuries, and traumatic brain injury.
These injuries frequently require multiple surgeries and physical therapy, leading to prolonged absence from work. Some injuries, such as traumatic brain injury, may cause permanent disability, making it impossible to work again.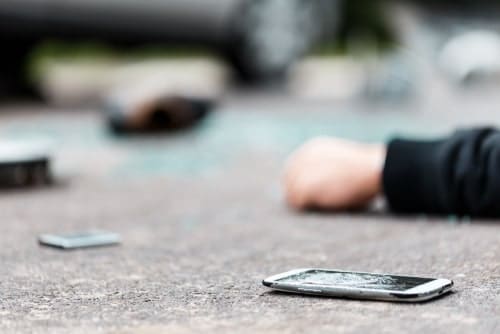 Contact a Lawyer for Pedestrian Hit by Car
If you or someone close to you has been injured in a pedestrian accident in or near Moultrie, Georgia, it is advisable to seek the assistance of a pedestrian accident attorney or a car accident lawyer. Recovering from such an incident can be a lengthy process, and your main priority should be your physical and emotional well-being.
By delegating the legal aspects of your case to a qualified attorney, you can relieve yourself of the burden of dealing with insurance companies and the numerous letters, emails, and phone calls that will likely follow. A pedestrian accident lawyer will advocate for you and handle the legal procedures on your behalf.
To ensure that you file your suit within the two-year statute of limitations for personal injury cases in Georgia, your pedestrian injury attorney will guide you through the legal process. It's important to note that the two-year period begins on the day of the accident, and the court only grants extensions in limited circumstances.
Therefore, it's crucial to contact a pedestrian accident attorney as soon as possible to avoid missing the deadline. During your initial consultation, it's recommended to bring the following items to help your attorney understand the details of your case and provide the best possible legal representation:
Report of the accident or police report
Driver's insurance information
Contact details of eyewitnesses
Medical records and documentation
Photographs of the accident scene
Images of your injuries
Communication received from the driver or their insurance company
The best part is that your initial consultation with a pedestrian accident lawyer comes at no cost, giving you the opportunity to discuss your case with an experienced attorney. They can address any queries or concerns you may have and even provide an estimate of the potential value of your case.
Don't hesitate to reach out to a pedestrian accident lawyer today at 229-351-5320, and the good news is that you don't have to pay anything until you win your case.