If you have been a victim of a motorist-related accident as a pedestrian, it is essential to seek the assistance of an Perry pedestrian injury attorney. Drivers who are stressed or rushed may make mistakes they would not typically make, and pedestrians can become seriously injured as a result.
Pedestrian accidents can result in life-threatening injuries, and pedestrians are at a disadvantage compared to two-ton machines. If you or a loved one has been injured in a pedestrian accident, contact a pedestrian injury lawyer for help at 229-351-5320.
A Pedestrian Accident Lawyer in Perry Will Get You the Compensation You Deserve
However, if necessary, your pedestrian accident lawyer will take your case to trial. This will ensure that you get the compensation you deserve.
In order to prove your case, your lawyer will: Collect and review police reports, witness statements, and any available video footage of the accident Gather and analyze medical records, bills, and other relevant documents.
Consult with experts, such as accident reconstruction specialists and medical professionals, to build a strong case Negotiate with insurance companies on your behalf to reach a fair settlement.
It is important to have an experienced pedestrian accident lawyer on your side to ensure that you receive full and fair compensation for your injuries. Contact Joe Durham today for a free consultation at 229-351-5320.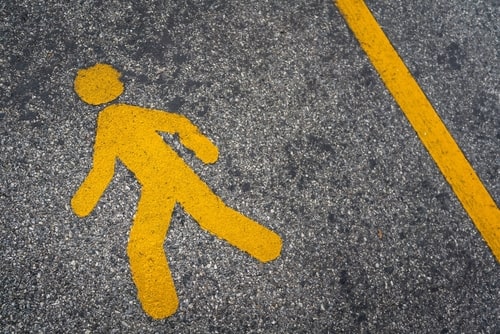 Pedestrian Accident Lawyer Will Have to Prove Your Injuries
If you or a loved one have been seriously injured in a pedestrian accident, it's important to contact a pedestrian accident attorney in Perry, GA as soon as possible. The attorneys at Joe Durham have the experience and knowledge to handle even the most complex pedestrian accident cases.
They will work tirelessly to get you the compensation you deserve for your injuries, medical bills, lost wages, and pain and suffering.
Pedestrian accidents are often caused by driver negligence or recklessness, and can be devastating for victims and their families. If you have been injured in a pedestrian accident, your attorney will investigate the accident to determine who is at fault.
They will gather evidence such as eyewitness testimony, police reports, and accident reconstruction reports to build a strong case on your behalf.
Don't suffer in silence after a pedestrian accident. Contact the attorneys at Joe Durham for a free consultation today. They will fight tirelessly to get you the justice you deserve.
Contact a Lawyer for Pedestrian Hit by Car
If you or a loved one has been injured in a pedestrian accident in Perry, GA, it's crucial to seek the assistance of a pedestrian accident lawyer or car accident attorney.
The aftermath of a pedestrian accident can be a long and arduous journey, which requires you to focus on your health and recovery. Let your attorney handle the legal aspects of your case, including dealing with insurance companies and corresponding with the opposing party.
A lawyer has the expertise to negotiate with insurance companies and can provide valuable guidance throughout the legal process.
Additionally, they will ensure that you file your lawsuit within the Georgia statute of limitations, which is two years from the date of the accident. Failure to meet the deadline could result in your case being dismissed, and you may lose the chance to seek compensation for your injuries.
Thus, it's vital to seek legal assistance promptly after a pedestrian accident to gather essential evidence, such as police reports, medical records, photographs of the accident scene, contact information of eyewitnesses, and correspondence received from the driver or insurance company.
Your initial consultation with a pedestrian accident attorney is complimentary, so take advantage of it to discuss your case with an experienced lawyer who can provide answers to your questions and concerns.
They can also provide an estimation of what your case may be worth. Remember, you won't have to pay any legal fees until your case is won.
Contact Joe Durham Jr., P.C to get started with your free consultation, contact us today at 229-351-5320.