After a car accident, choosing a Tifton, Georgia, car accident attorney is one of the most important decisions you will ever make.
A professional and experienced attorney from Joe Durham's Law Firm can help you craft an effective strategy for filing a claim while guiding you on what to do while preparing your case for you.
For professional legal representation after a car accident, call 229-351-5320 today and schedule a Free Consultation with one of our personal injury attorneys.
Why You Should Consider Hiring a Car Accident Lawyer
Only an experienced auto accident attorney who is familiar with Georgia's complex insurance policies and automobile laws can help ensure you get the compensation you deserve after a car wreck.
If you have been involved in a car accident recently and choose us at the Joe Durham Law Firm to be your legal representatives, here is what we will do for you:
Case preparation and lawsuit filing
As your chosen legal representative, we'll gather evidence that supports your claim that another party's negligence caused you harm. Depending on the details and severity of your crash, this evidence could include photos of your car, medical records, and trucking company logs.
We may also schedule meetings with industry experts, accident reconstruction specialists, and witnesses to get more insight into what might have caused the crash.
Once we have this information, we will then use it to create a legal document called a complaint. In this document, we'll include information about the accident, the respondent's (the company or person being sued) acts of negligence, and the compensation you should be awarded for your injuries and losses.
We will then file this compliant in a Georgia court, formally launching your lawsuit.
Settlement negotiation
To avoid the cost and uncertainty of a jury trial, the party you are suing or their insurer might opt to offer you an out of court settlement. However, knowing how insurance companies work, we can guarantee you that the embattled insurer will try their best to limit the amount of money they pay out as compensation by making your injuries and property damage look trivial.
With years of experience dealing with different insurance companies, we can tell which proposed settlements do not accurately reflect your case.
In such instances, we do our best to negotiate the terms of your agreement with the insurance company to ensure you get adequately compensated for your injuries and losses.
Preparing the case for trial
If agreeing on a settlement amount proves difficult, we'll prepare a car accident case for trial for you so a judge and jury can decide how much in compensation you should get. At The Joe Durham Law Firm, we are always determined to take our client's cases to cases if they don't receive an appropriate settlement.
We'll do our best to ensure that you get the compensation you need to move on with your life.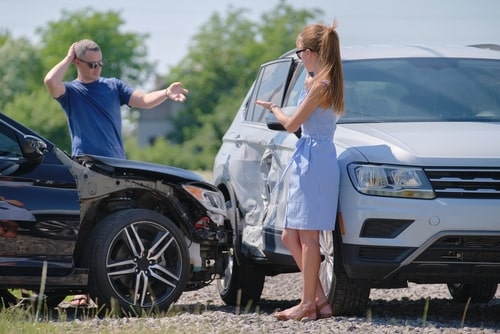 Are My Injuries Enough to File a Car Accident Case?
Some injuries, though inflicted during a car crash, are not enough to file a claim for, and only an experienced auto accident attorney can help you determine if your case is strong enough to pursue. This is the reason why we offer a free initial consultation to all injured pedestrians, cyclists, and drivers in Georgia.
It allows us to review your case and advice you on which direction to take.
In most cases, however, you should be able to file a suit if your injuries are because of another driver's negligence. When a company or person fails to act as any reasonable company or person would've acted, then their actions might be considered negligence.
What Are Some Examples of Negligence?
Let's look at the example of a pedestrian waiting for the light to turn for him to cross a street. Once it turns and he starts crossing, a speeding vehicle runs the red light and knocks him.
In such a case, the driver acted out of negligence since he was driving at a speed higher than the set limit and didn't stop when the lights turned red – things any reasonable driver would've done. If the pedestrian does survive the accident, he has every right to file a suit against the negligent motorist and hold him responsible for injuries caused.
How Much Does It Cost To Hire a Tifton Car Accident Lawyer?
You only pay us when your claim is successful. Your case starts with a free consultation where we consider your case and determine if it is strong enough and if we are the right legal firm for you.
If you decide that we are the right people to handle your case, we will still not charge you a cent until your claim is successful. We take our payment from the money we recover for you as your settlement. If the request is unsuccessful, you owe us nothing.
Does the State of Georgia Have a Time Limit for Filing a Car Accident Lawsuit?
Yes, there is. In the State of Georgia, people who have been injured in a truck, motorcycle, or car accident have:
Six months after an accident to file a suit against a county or city government.
Two years after an accident to file a personal injury suit.
Four years after a wreck to sue for property damage.
These timelines help ensure that you don't lose your right to file a lawsuit if, for instance, negotiations with an insurer are unfruitful (the insurance company refuses to provide enough compensation for injuries suffered) or if they take longer than expected.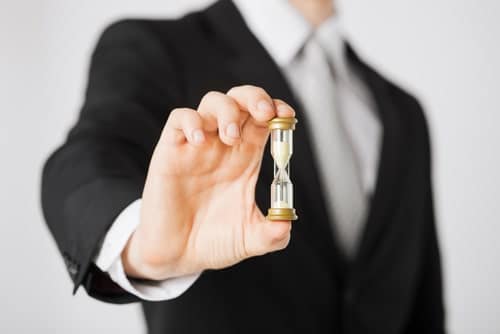 Are All Car Accident Cases Filed Against Drivers?
No. Several parties could be deemed negligent, hence causing a crash, and the party or entity you sue will depend on the nature and particulars of your case. For instance, a truck company in the city of Tifton could be considered negligent for allowing its drivers to operate their vehicles without adequate sleep.
Similarly, a municipality could be considered negligent for not having enough lights and signs set up at intersections or dangerous turns. Lastly, a vehicle manufacturer could be held answerable for releasing defective products (such as faulty ignition switches, brakes, airbags, etc.) into the market.
Actions to Take Immediately After a Car Wreck
In the aftermath of a car accident, you might be hurt, and in a state of shock. These are two factors that might leave confused about what your next course of action should be. You might be concerned about what you will say when an insurance adjuster calls.
Even though you are going through a difficult and hectic period, what you do and say after a crash will have a significant impact on how successful your case will be in the long run.
If you have been involved in a car crash, remember to:
Try and stay calm and collect yourself.
If you have any passengers in the car, find out if they are okay and that they are not in any immediate danger.
Get the name and personal contact information of anyone who witnessed the incident.
Take photos of the accident scene from various angles, including the position of the cars involved.
Call the police and make sure an incident report is filed.
Visit a hospital or Emergency Room and get checked out
Call the Joe Durham Law Firm for legal advice and options.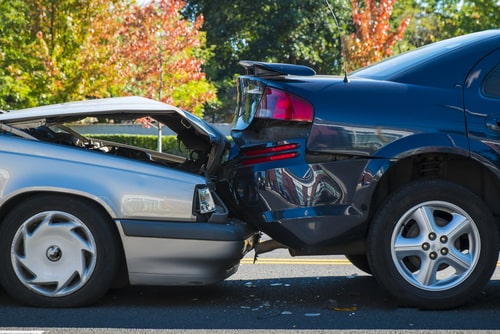 What Damages Can I Sue for In a Georgia car accident Case?
The emotional, physical and financial consequences of an accident tend to vary from one case to the other. Some victims are lucky enough to walk away from a crash with slight bruises while the lives of others are completely devastated.
Every day, we are aggressively fighting for clients who've lost a loved one or have been injured due to another person's reckless or careless actions.
We'll investigate each aspect of your claim and help identify all the parties that are potentially-liable in your accident. Depending on how unique your case is, we might pursue compensation for:
Loss of work benefits
Lost wages
Pain and suffering
Current and future medical expenses
Rehabilitative costs
Diminished earning potential
After a crash, there is a chance you might experience a diminished capacity to labor and earn, limitations to your ability and capacity to work and perform the activities you enjoy, and fear of the extent of your injuries. It isn't always about pain.
The alterations to your life an accident causes is a significant component of damages that are often overlooked.
If an accident involves both bodily injury and damage to property, it is worth noting that the two issues can be resolved separately. Our auto accident attorneys will help you determine the best approach to ensure that you get the compensation you deserve.
When a car wreck results in death, family members can get compensation for loss of companionship, lost future earnings, funeral expenses, and medical care costs through a wrongful death claim. Our professional and experienced car accident attorneys understand how emotionally and legally complex these cases are and can help you face go through this difficult time with strength and dignity.
Call Joe Durham Today for a Free Consultation
Have you been involved in an automobile accident recently? Do you know your rights?
If you (or a loved one) have suffered injuries due to a Tifton car accident, then know that our qualified attorneys at the Joe Durham Law Firm are fully committed to seeing that our clients get the compensation they deserve and more – and that includes you!
We encourage you to set up a free consultation with us – after all, there's no obligation for us to evaluate your car crash claim in Tifton. Call 229-351-5320 any day of the week, 24-hours a day for your free consultation. Alternatively, you could reach us by using the 24-hour Live Online Chat feature on our website or by filling the Free Case Evaluation Form available on our site.