Did you know that you can develop health issues for using too much Zantac? Many people have come to discover this the hard way after using the drug to treat heartburn and ended up being extremely ill. Many victims have turned to a Zantac lawsuit lawyer in Albany GA, to help file a lawsuit against the manufacturers of this product. Zantac can be accessed over the counter or as a prescription from a health specialist. But, no one informs the user of the side effects that come with using this particular drug.
Because of greed and other selfish ambitions, many people end up getting hurt as a result of using Zantac. Moreover, others have been severely injured while some have lost their lives after using this drug for an extended period.
Do You Need a Zantac Lawsuit Lawyer in Albany GA?
A few days ago, FDA revealed that approximately a hundred Zantac tablets contained elements that are harmful to the human body, such as carcinogenic ingredients. Another shocking revelation was that the carcinogenic level was way beyond the approved maximum limit. To be precise, the carcinogenic levels found in the tablets were two thousand times more than the required amount. The harmful substance found in Zantac tablets is known as nitrosodimethylamine or commonly referred to as NDMA.
Zantac and NDMA have been linked to various cases of cancer after evidence was discovered by FDA researchers. The evidence clearly shows that the two companies behind the production of this drug which are Boehringer Ingelheim and Sanofi were aware of the fact that the drug contained high levels of carcinogenic but choose to ignore this vital factor.
Many people used the medication to treat various illnesses such as heartburn, sour stomach, gastric ulcers, Barrett's esophagus, acid reflux, and duodenal ulcers. But what users were not told is that this preferred treatment increased the risk of developing cancer.
The two companies ended up making over a billion dollars in profit for selling Zantac. Both Sanofi and Ingelheim introduced a drug that earned such huge figures than any other drug in this category.
Unfortunately, those who used the drug sustained serious injuries while other people's lives were cut short. Even though users might not be able to recover for all the damages, the best option that most of them have is to file a lawsuit against the two companies. Users have a legal ground to use Sanofi and Boehringer for withholding crucial details that could have saved one from serious health problems. If you have suffered an injury from Zantac use contact personal injury attorney Joe Durham Jr, P.C.
What Is Zantac And How Is It Used?
Zantac is also known as ranitidine. The main aim of developing the drug was to reduce the amount of acid level that is found in the stomach. That is why this medication is usually prescribed to patients who are suffering from digestive problems such as, peptic ulcers, stomach ulcers, indigestion, and heartburn.
For a long time, health specialists have recommended a lower dosage of this particular drug to treat digestive issues such as ulcers and also to manage heartburn.
Zantac was introduced in the United States in the year 1981. Since this period, Zantac has increased in popularity and listed as one of the top 50 medications prescribed in America.
Has The FDA Issued Any Warnings Regards To The Use Of Zantac?
The first warning regards to the use of Zantac drug was issued in September 2019 by the Food and Drug Administration. The warning was issued after the FDA discovered that Zantac contained certain carcinogenic properties – NDMA was found to be present in this particular drug and was considered to be the primary carcinogenic component. Further tests also revealed that the number of carcinogenic levels present in Zantac exceeds the required amount.
The required amount of carcinogenic level should not be more than 100 nanograms. This is according to the Food and Drug Administration. Zantac tablets that are given as prescription drugs usually contain 300mg while over the counter Zantac tablets contain 150mg. According to health specialists, a patient is required to take only a single pill before bedtime for at least six weeks and not more than eight weeks.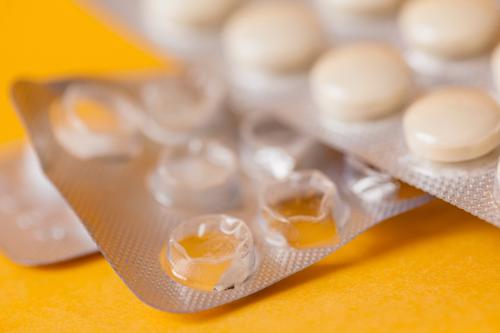 A lawsuit that was filed against the two companies, which are Boehringer Ingelheim and Sanofi, revealed that the companies were aware of the fact that this drug increased the chances of getting cancer but chose to stay silent.
Further studies also revealed that those who use Zantac more often have high levels of NDMA. Moreover, these studies also revealed that the levels of NDMA found in the urine of Zantac users was 400X greater. Many patients took this drug without being aware that it could lead to other health complications, and researchers concluded that most of them could have chosen not to use the drug if they knew that they could cause other health issues.
Is There Evidence That Links Zantac To Cancer?
NDMA affects various organs in the body once consumed. Each organ is affected in a different way, and according to researchers, the most affected organ is the liver. A patient can suffer from the following medical conditions when exposed to the drug for a long period:
Liver Scarring
Liver Fibrosis
Lung, liver or kidney tumors
Stomach or bladder cancer
The world health organization has listed this component as a carcinogen.
A few regulators and medical groups are left looking for answers about where the harmful substances found in Zantac drugs come from. Researching more on the drug can help understand how the drug negatively affects the body. However, the latest findings on this report have not yet been published, and many people are still using the drug.
Has A Recall For This Drug Been Issued By The Two Companies Responsible?
At the moment, both Boehringer Ingelheim and Sanofi have not been given any recalls for Zantac by the Food and Drug Administration. Moreover, retailers are still selling the drug to customers as a medication since no one has taken the action of prohibiting the sale of Zantac.
According to the current data, Zantac contains NDMA levels that are not harmful to the human body or can lead to the development of cancer. Furthermore, you also need to be aware of the fact that a human can only be at risk of developing cancer when exposed to this particular compound for an extended period.
Because of this reason, health practitioners advise patients to use Zantac for only a short period. Those who suffer from digestive issues are advised by the Food and Drug Administration to consult their doctors about the use of this drug. If necessary, a doctor can suggest another alternative that is better than the use of Zantac drug.
How Does One File A Zantac Lawsuit?
Many Americans have been exposed to NDMA in the last few years. Because of the health problems caused by the drug, many of those who have used the drug have teamed up together to fight the injustice caused by the drug. Some have done more than just stop using the drug, most victims have filed a lawsuit against the two companies responsible for manufacturing the drugs.
Anyone patient who was later on subjected to cancer diagnosis after using Zantac qualifies to be compensated by Boehringer Ingelheim and Sanofi companies. Other common claims are filed for the following damages:
Punitive damages
Suffering and pain
Inability to work
Loss of not being able to live to your full potential
Lost wages
Medical expenses
After filing a lawsuit against the manufacturers of Zantac, you need to find an attorney who is experienced in dealing with such class-action lawsuits. Those who qualify for compensation can recover from both financial problems and health issues. However, as a victim, do not make the mistake of seeking justice without the help of a legal representative because you might end up getting a less reward than you actually deserve. Furthermore, such actions will only hinder you from receiving compensation for lost wages.
The advantage of filing a class-action lawsuit is that this is used as an example to all pharmaceutical companies who specialize in drug production without adhering to labeling standards. Because of this reason, new laws are established and enforced as a way of protecting the public from Zantac exposure.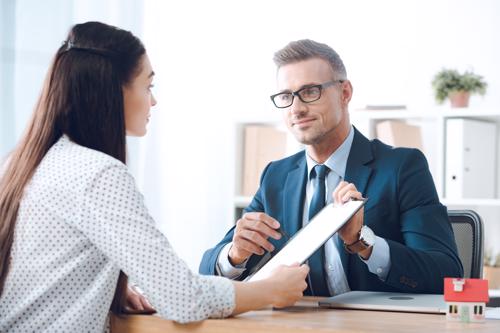 There are also various organizations that keep track of the use of drugs that can lead to other health issues such as Zantac. The organization receives notifications from healthcare professionals and respond by taking the necessary actions.
Filing for a class-action lawsuit against the two companies that specialized in the production of Zantac is not difficult. You can file for a lawsuit against Boehringer Ingelheim and Sanofi the same way you would file for a personal injury claim. However, it is vital that you understand how the process works before the proceedings start. Furthermore, make sure that you hire an attorney who is experienced in dealing with such cases.
Furthermore, you can also file a lawsuit on behalf of a relative who lost his or her life as a result of using this drug. With the help of an attorney who is experienced in wrongful death cases, you can seek compensation for such a loss. A skillful and qualified Zantac attorney offers you legal advice on what you required to do by the law and see to it that you succeed in filing your claim. Moreover, an experienced lawyer will help you gather more evidence so that you can build a strong case.
Once you hire a Zantac attorney, he or she will first review your case and then discuss the matter with you as a client. This will help determine the cause of any injuries or damages that you sustain and will also help determine the person responsible. As a victim, it is your duty to collect as much evidence as you can since the evidence collected will be used to build your case. Remember, the only way you can win your case and receive compensation is by presenting enough evidence to the court.
Those who file for such cases qualify to sue Zantac manufacturers for compensatory and punitive damages. Moreover, you need to be aware of the fact that this can easily be accomplished with the help of a professional attorney. How much should you be compensated will depend on the damages sustained by the victim.
Let Joe Durham Help You With Your Zantac Injury Lawsuit in Albany, GA
Contact the law office of Joe Durham Jr., P.C. today if you sustain any injuries or health complications as a result of using the Zantac drug. We offer free consultation to our clients, which means you can discuss your case with us for free. After discussing your case, our Albany personal injury firm will give you legal advice and take on your case without charging legal fees.
If you are suffering from the use of Zantac drug, you can help stop the use of this harmful drug by joining the fight against the production of such drugs. Furthermore, with the help of an experienced attorney, you can make sure that the manufacturers of this particular drug are held responsible for negligence. Call us today and we will help you get fair compensation for all your damages and injuries.