Pedestrian accidents refer to any traffic accident involving a person on foot and a vehicle. While most vehicles today come with plenty of safety features that are designed to ensure the safety of drivers and their passengers, the same cannot be said for pedestrians.
Pedestrians, especially children, are particularly at risk of suffering severe, and even fatal injuries in road accidents because they are not afforded the same level of protection as vehicle users.
As a pedestrian, you're left at the mercy of motorists and face danger from vehicles on the road, on the pavement, and even at a crossing.
At Joe Durham Jr., P.C., our Columbus pedestrian accident attorneys understand that the physical and mental impacts of such an accident can be incredibly traumatic and often change the life of not only the victim but his or her family as well.
If you've suffered injuries, or if a family member has died as a result of a pedestrian accident, please call us for a free no-risk consultation with a car accident attorney about your case.
What Should I Do After a Pedestrian Accident?
Tragically, according to data compiled by the National Highway Traffic Safety Administration (NHTSA), hundreds of pedestrians are killed in pedestrian accidents in Georgia with 2018 recording the highest number of fatalities: 261.
Pedestrian accidents are generally severe and often result in serious injuries or death. Many victims involved in a pedestrian accident are knocked unconscious while others are left dazed by the incident.
If you're conscious and can still think clearly after being hit by a vehicle – whether it's a truck, van, or bike, there are certain steps to follow. These steps are crucial and can go a long way in protecting your legal rights.
Seek Medical Attention Immediately!
While it's likely that you'll be in a daze after being hit by a vehicle while on foot, try to collect yourself and step away from the road. So, if your injuries allow, move to a safe location such as the sidewalk away from traffic. However, make sure to remain at the scene.
Once you've moved to safety, contact emergency medical services. Pedestrians hit by a vehicle or slammed into the pavement often experience physical and emotional shock, which may cloud their judgment and ability to register pain and injuries. Call emergency medical services for immediate assistance and once you visit a hospital, get a full medical evaluation even if you feel fine.
Contact the Police
Most road accidents involving the injury or harm of an individual require that you contact law enforcement. Whether it's a hit and run or the driver is still at the scene, make sure you contact the authorities. Even if you don't see any signs of severe injuries, call 911.
Your non-existent injuries may pop up anytime after the shock and adrenaline wear off.
Wait until the police arrive at the scene and describe to them what occurred while refraining from assigning blame. The police officer(s) will file a police report regarding the accident and if there's reasonable suspicion that the driver was under the influence of drugs or alcohol, the officer(s) may arrest him or her after writing the report.
Get the name and badge number of the responding officer and ask how you can obtain a copy of the police report and when it will be available.
Take Notes
Even after you've called 911 and described the events of the accident to the reporting police officer, if possible, write down the events of the crash while they are still fresh in your memory. However, the likelihood that you'll be in a physical and emotional state and to recall these events is pretty low.
Even if you're able to recall every detail, you may not have a pen and paper with you. This is where a police report comes in! The paperwork from the police report not only documents the chain of events of the crash but also the officer's professional opinion regarding who was at fault.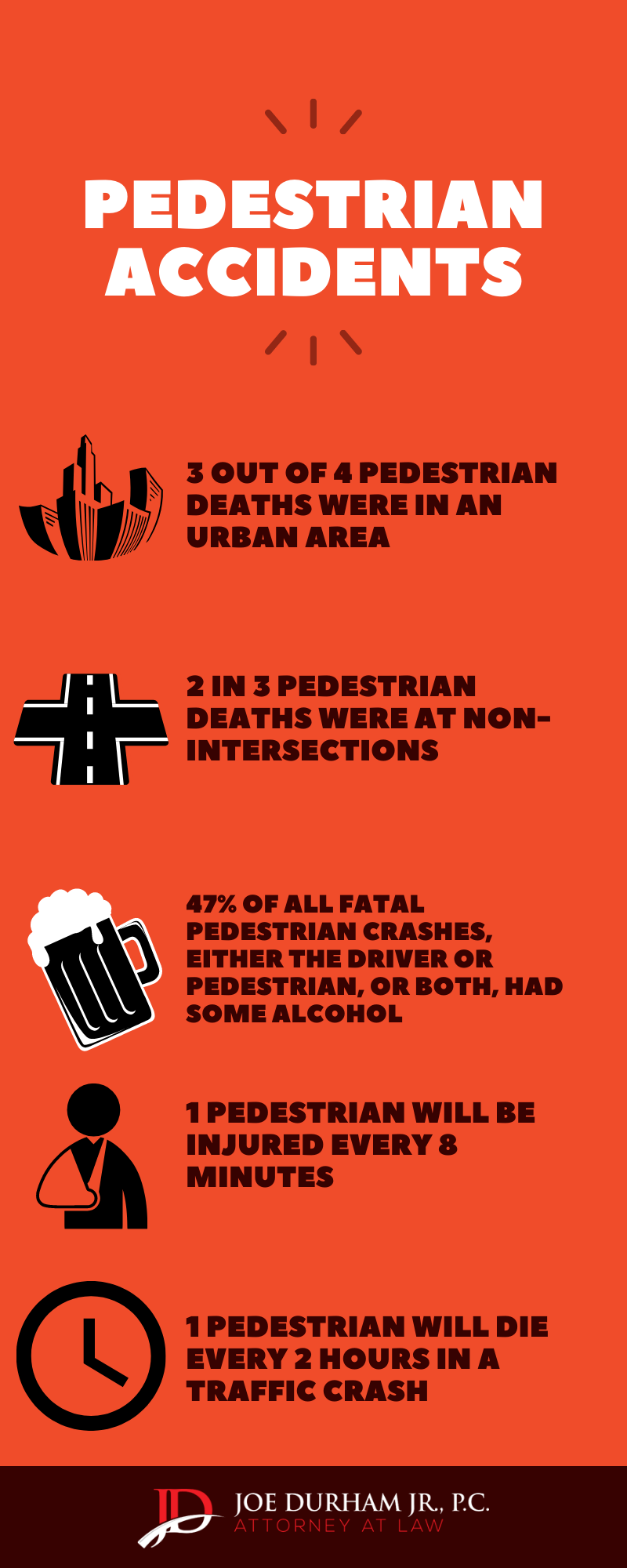 Exchange Information
If the accident did not involve a hit-and-run vehicle, obtain all the driver's details including insurance data, license plate number, address, mobile number, and even their mannerisms and characteristics.
If the driver behind the vehicle that hit you did not stop, you may still be able to file a pedestrian accident claim provided you have enough evidence to do so, such as the vehicle's license plate number.
Additional information to collect here includes the names, addresses, and contact information of any willing eyewitness. Additional evidence may exist through eyewitness testimony.
Record the Scene
Take photos of the scene. Photographs document details of the accident scene that can provide strong evidence for your case to bolster your compensation claim. So if you're able, use your phone to take photos of your injuries, the position of traffic signals, the damage to the car that struck you, and any debris or skid marks on the road.
Remember, it can be difficult to take too many photos at a scene of an accident. For this reason, it's best to record the scene immediately after the accident to preserve crucial evidence.
Document Your Injuries
In addition to taking pictures of your injuries at the scene of the accident, upon contacting emergency medical services, take a personal inventory and more photos.
What parts of your body are in pain?
Are your clothes torn? If so, torn clothes may show a part of the body that is injured but may not be in pain at the time.
Feel your face and head. Is there any blood?
Make a note of any pain you feel and all injuries. Report them to the emergency medical staff as soon as they arrive. After receiving medical care after a pedestrian accident, ensure to keep all documentation and records of treatment, medication, and therapy.
Every detail and document related to your injuries is important if you want to pursue a legal claim against the at-fault driver. In cases of pedestrian accidents and other personal injuries in Georgia, the harmed individual will need every shred of evidence available to prove negligence.
Do Not Discuss Fault at the Scene
Regardless of the details or facts surrounding the events that led to you being hit by a vehicle, you most likely are not familiar with the law in regard to pedestrian accidents.
In these kinds of accidents, anything you say at the scene or to the driver, eyewitnesses, or the motorist's insurance company can and probably will be used against you should legal proceedings commence following the incident.
For this reason, suppress the urge to vent your emotions and do not assign or accept blame for the crash. You should only discuss your version of events with your pedestrian accident attorney, medical personnel, and your insurance company.
Contact a Columbus Pedestrian Accident Lawyer!
An individual involved in a pedestrian accident is likely to suffer from more severe injuries than occupants in a vehicle. These injuries often lead to physical, mental, and financial difficulties that will severely impact your life.
The other driver and their insurance provider will most likely attempt to deny any claims you file by placing fault on you. And even if they offer you a settlement, the chances are that it will be grossly undervalued and will not take into account your suffering or other difficulties that you may encounter in the future as a result of your injuries.
By acquiring professional legal assistance, you will be ensuring the protection of your legal rights and livelihood. So take advantage of our free no-obligation consultation with our Columbus, GA pedestrian accident lawyers at Joe Durham and protect your rights.
How Is Liability or Fault Established for Pedestrian Accidents in Georgia?
Typically, pedestrian accidents occur when either the motorist or the driver was distracted and not paying attention to their surroundings. While there are several cases where the pedestrian is to blame for example, if someone steps out to cross the road while texting, but it is usually the motorist who is at fault.
It is very unusual in legal terms for a motorist not to be at fault.
Georgia is an at-fault state, which means that the party breaking the law is most likely at fault. To prove negligence in a pedestrian accident case, the harmed pedestrian(s) must satisfy four criteria.
Duty of Care
Show that the motorist owed the pedestrian a duty of care. All drivers owe other road users a duty to act reasonably while on the road.
Breach of Duty
Show that the driver's actions or omissions violated their duty to act reasonably while on the road.
Causation
Show that the driver's breach of duty or failure to act reasonably while on the road was the direct cause of your injuries.
Damages
Show that you suffered actual harm or damages as a direct result of the incident caused by the driver's breach of duty.
Joe Durham's pedestrian accident lawyers have secured many wins on behalf of many injured pedestrians. In pedestrian accident cases where who was at fault is not easy to determine or is not immediately clear, we will investigate the incident and help you determine whether you have a case.
Our team will always be honest and straightforward about the likely outcome of your case.
How Can a Pedestrian Accident Lawyer Assist With My Claim?
If you work with a reliable Columbus pedestrian accident lawyer, they can help you with the following.
Case Preparation
As soon as you enlist the services of our law firm, we will start gathering crucial evidence including photos of the scene, dashcam footage, witness statements, etc. We will also get evidence related to the financial impact of your injuries and help you lodge a pedestrian accident injury claim.
Settlement Negotiation
We will ask the at-fault party's insurance company to accept responsibility for your injuries and other damages. We will continue negotiations with the insurance company to get you a fair settlement offer.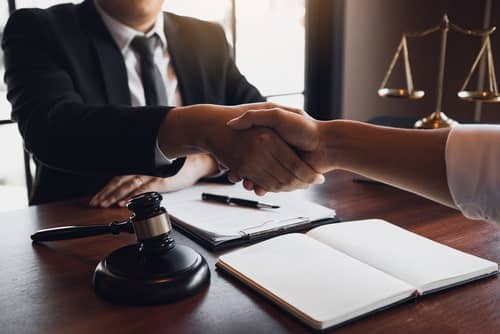 Trial Preparation & Representation
Even if the case ends in court, don't worry, our pedestrian accident attorneys will represent you and support you throughout the process. We will enlist expert witnesses to help strengthen the case.
Are There Time Limits for Filing a Pedestrian Injury Claim in Georgia?
Yes. You normally have two years from the date of the accident to lodge an injury compensation claim in Georgia.
The clock is ticking, don't wait, get in touch with our pedestrian accident lawyers in Columbus, GA and begin your compensation claim today! If you have been hurt in a pedestrian accident, call Joe Durham today at 229-351-5320 for a free case evaluation.