Georgia is ranked as the 16th U.S. state with the highest malpractice costs per person, per year. As a result, an increasing number of Georgians are experiencing injuries and losses as a result of the negligence of healthcare professionals. Fortunately, the law grants these victims the right to claim compensation for their losses.
However, the procedures involved in medical malpractice cases can be complex and challenging to navigate on their own. That is why many victims turn to an Moultrie medical malpractice attorney for assistance.
An experienced attorney can provide legal guidance and support throughout the process and work to ensure that victims receive the compensation they deserve for their losses.
Joe Durham Jr., P.C. has observed a growing number of inquiries from residents of Moultrie. Some clients are knowledgeable about their rights and obligations, but opt for our assistance to streamline the process.
On the other hand, some are uncertain whether their case constitutes medical malpractice and look to us for guidance in assessing their options. To ensure that our clients receive comprehensive information and guidance, we frequently initiate consultations by clarifying the definition of medical malpractice.
By doing so, we empower our clients to determine the merit of their case.
What is Medical Malpractice or When to Consult a Medical Malpractice Lawyer in Moultrie?
Under Georgia Code section 51-1-27, medical malpractice is considered a tort, and those responsible can be held liable in civil court. The law mandates that healthcare professionals must exercise reasonable care and skill in their practice, and any breach of this standard can result in legal action.
Victims of medical malpractice can seek compensation for their injuries and losses, but they must demonstrate that their healthcare provider deviated from the standard of care.
Specifically, they must prove that the medical provider acted in a manner that a reasonable person in their position would not have and that this conduct caused the injuries and losses for which the claimant seeks compensation.
Additionally, the claimant must show that the injuries and losses justify the amount of compensation they are requesting.
It is crucial for victims of medical malpractice to act promptly since waiting too long could forfeit their right to compensation. The statute of limitations for medical malpractice cases in Georgia is generally two years from the date of the injury or the date on which the injury was discovered, but no longer than five years from the date the malpractice occurred.
Therefore, seeking legal counsel promptly is essential to ensure that victims of medical malpractice can pursue their claims within the required timeframe.
What are the Statutes of Limitations on Medical Malpractice In Georgia?
Statutes of limitations are time limits established by law that dictate when affected parties must take action, such as pursuing compensation or enforcing their rights. These time limits can vary based on the nature of the case and differ between states.
In Georgia, medical malpractice actions have a statute of limitations of two years, as outlined in code section 9-3-71. This means that victims of medical malpractice have two years from the date of the malpractice incident to seek compensation for their losses.
While the law generally bars actions initiated after the two-year deadline, experienced medical malpractice lawyers in Georgia may be able to extend the deadline.
Georgia law allows for exceptions to the statute of limitations in certain circumstances, such as cases where the victim was not aware of the malpractice until a later date.
As a result, it is crucial for victims of medical malpractice to seek the counsel of an experienced lawyer who can assess their case and determine if an exception applies. Georgia law has certain exceptions to the two-year statute of limitations for medical malpractice cases.
One exception is the "discovery rule," which states that the statute of limitations begins on the date the malpractice is discovered. However, the maximum deadline is five years from the date the malpractice occurred.
Another exception involves cases where a patient has a foreign object left inside them, such as surgical instruments or sponges.
In such cases, the patient has one year from the discovery of the object to pursue compensation. Other exceptions include patients under the age of five and those who were legally incompetent at the time of the malpractice.
Victims who wish to take legal action after the two-year deadline must prove their special circumstances with the help of an experienced Georgia medical malpractice lawyer. It is essential to act promptly to avoid delays and achieve the desired outcome.
At Joe Durham Jr., P.C., we encourage clients to contact us as soon as possible, even from the hospital. Our team assesses their case, identifies the defendant, and recommends the best course of action.
This approach enables our clients to focus on their recovery, while we pursue the compensation they deserve.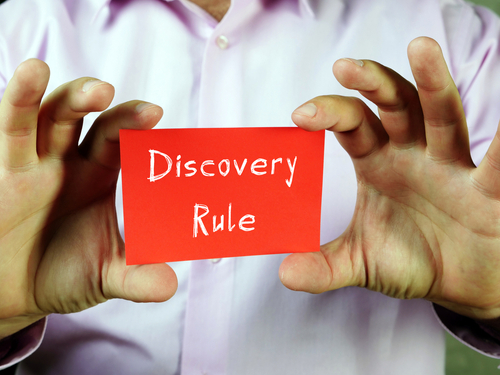 Defendants Medical Malpractice Lawyers in Moultrie May Choose for Their Claims
According to Georgia Code Section 9-11-9.1, potential defendants in a medical malpractice claim may include healthcare professionals such as medical doctors, therapists, psychologists, dentists, nurses, optometrists, physicians, physician assistants, and radiological therapists.
However, the defendant in a malpractice claim may not always be a healthcare professional. Depending on the specifics of the case and available evidence, an Moultrie medical malpractice attorney may advise pursuing a claim against a medical facility, laboratory or clinic, or third-party service provider such as equipment maintenance, cleaning and disinfection, or drugs supplier.
Choosing the right defendant in a medical malpractice claim is crucial since the burden of proof falls on the claimant. It is vital to pursue the party against whom there is the most evidence. Medical malpractice claims have specific requirements and must include an expert affidavit, unlike other injury claims.
The expert Affidavit and Its importance for Georgia Surgical Malpractice Lawyers
When pursuing a medical malpractice claim, the claimant must file a lawsuit, which begins with an initial complaint outlining the accusations against the healthcare professional. In addition, the claimant must submit an affidavit of expert, which is an opinion from another healthcare provider.
The affidavit should identify and prove the defendant's negligent act, and the author must have higher qualifications and expertise than the defendant. This grants them credibility and strengthens the claimant's case.
For instance, in a case involving brain surgery malpractice with the surgeon as the defendant, the claimant must provide an affidavit from another brain surgeon with higher qualifications and more experience than the defendant.
This affidavit will explain the defendant's wrongdoing and the breached standards and will qualify as under-oath testimony, providing compelling arguments.
If the claimant does not have an expert's affidavit, they may request a time extension to obtain it. Obtaining a time extension for an expert affidavit is only possible when filing a claim with less than 10 days before the statute of limitations expires.
The claimant's medical malpractice lawyer must have taken over the case with less than 90 days before the statute of limitations expires. The court will provide them with 45 days to acquire and submit the affidavit.
At Joe Durham Jr., P.C., we understand the importance of obtaining the affidavit of expert promptly. We prioritize obtaining it as soon as we take on a new case to ensure timely acceptance of our complaints and avoid delays.
With a long list of reputable experts at our disposal, we can obtain the affidavit with ease. We are dedicated to recovering any losses our clients may have incurred and will do whatever it takes to achieve a successful outcome.
Types of Losses Georgia Medical Malpractice Attorneys May Recover for Their Clients
The potential value of a medical malpractice claim in Georgia is determined by various factors, including:
The nature and severity of the malpractice
The impact of the malpractice on the patient's health and quality of life
The evidence available to support the claim against the defendant
The skills and experience of the medical malpractice lawyer representing the patient
Georgia laws allow malpractice victims to claim and recover the following types of losses:
Economic losses – These losses are quantifiable and include expenses such as doctor consultations, medical procedures, prescription medication, home care, lost wages, and diminished earning capacity.
Non-economic losses – These losses are subjective and more challenging to quantify. They include pain and suffering, loss of enjoyment of life, disfigurement, and loss of companionship.
Punitive damages – These damages are intended to punish the defendant for their intentional wrongdoing or gross negligence. However, Georgia law caps the amount of punitive damages at $250,000, as stated in code section 51-12-5.1.
Until 2010, Georgia had several non-economic damage caps in place for medical malpractice claims. These included a $350,000 limit for claims against a single medical facility and a $700,000 cap for claims against multiple facilities
Additionally, there was an overall cap of $1.05 million per case for non-economic damages.
However, the Georgia Supreme Court declared these caps unconstitutional. As a result, there are no absolute limits on the amount of compensation that a claimant can receive in a medical malpractice case in Georgia.
The value of a claim is determined by several factors, including the nature and severity of the malpractice, the impact on the patient's life, the available evidence, and the expertise of the legal representation.
At Joe Durham Jr., P.C., we have achieved impressive compensation awards for our clients. Starting work on a case as soon as possible is crucial in securing the best possible outcome for our clients.
The Importance of Working with a Georgia Medical Malpractice Attorney
In Georgia, medical malpractice cases are typically resolved in court and involve strict procedural requirements that may be unfamiliar to the average person. However, for an experienced medical malpractice lawyer in Moultrie, these procedures are routine. The lawyer will ensure that all requirements are met on time and will keep their client informed of the progress to ease their concerns.
Although it is the claimant's responsibility to prove malpractice, the lawyer will take over by conducting their own investigations, interviewing potential witnesses, estimating future losses, interviewing expert witnesses, and citing case precedents. They will fiercely defend their clients' interests in all circumstances, regardless of the odds.
For example, if a healthcare professional administered the wrong medication to a patient, resulting in anaphylactic shock and partial disability, the patient would require years of therapy, rehabilitation, and hard work to recover.
This underscores the crucial role played by a medical malpractice lawyer in Moultrie in helping their clients recover the compensation they deserve.
Under the law, victims of medical malpractice in Georgia are entitled to recover all expenses, lost wages, and future losses resulting from the malpractice. They are also entitled to compensation for their pain and suffering and any partial disability caused by the malpractice.
If the victim's spouse leaves them due to the situation, they may also claim loss of consortium. These entitlements reflect the seriousness of medical malpractice and the importance of seeking legal representation to help victims recover the compensation they deserve.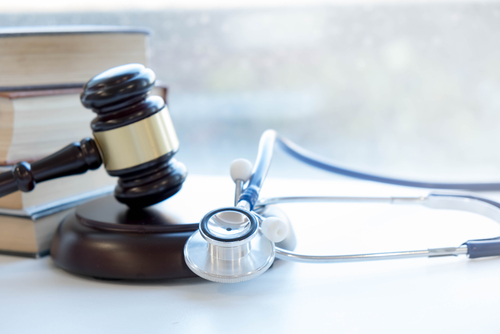 In order to actually obtain their compensation, they will have to prove several aspects:
That the doctor prescribed or administered treatment that the patient was allergic to
That the doctor should have reasonably expected the patient's allergic response and taken measures to prevent it
That the doctor failed to exercise reasonable care by not performing a tolerance test or taking other preventative measures
That the treatment induced the anaphylactic shock and all its consequences, such as partial disability and loss of consortium
That the expenses, losses, and suffering of the patient justify the compensation claim's value.
For a partially disabled patient, building a strong medical malpractice case can be a daunting task. It requires specialized knowledge about the treatment administered, safety protocols, side effects, and more. Additionally, estimating future expenses and documenting already-incurred ones can be a challenging task.
However, an experienced medical malpractice attorney can provide invaluable assistance in navigating these complexities. They possess the necessary experience, knowledge, resources, and contacts to build a compelling case and secure fair compensation.
Cases handled by experienced medical malpractice lawyers often settle for higher amounts. These lawyers in Moultrie, GA, do not accept the first settlement offer they receive. Instead, they perform their own calculations and negotiate with the defendant until a satisfactory agreement is reached. Above all, they prioritize their clients' interests and defend them against all odds.
Consult an Moultrie Medical Malpractice Lawyer Now!
Have you suffered injuries or losses due to medical malpractice by a healthcare provider? If you are confused and unsure of your rights and the steps to take, we are here to help. At Joe Durham Jr., P.C., we have a wealth of experience handling malpractice cases in Moultrie, Georgia.
We are ready to put our experience and knowledge to work for you. To schedule a free consultation, simply call our office or fill out our online contact form. Our skilled Moultrie medical malpractice attorneys will review your case and answer your questions.
If you choose to work with us, we will handle all of the formalities and work to secure the compensation you deserve. Don't hesitate to reach out to us for help with your medical malpractice case.