Truck accidents in Georgia can lead to catastrophic injuries. Due to the size and power of these vehicles, any carelessness on the part of the truck driver can have devastating consequences.
Each year, nearly 200 drivers in Georgia are killed in truck accidents. With the increasing number of trucks on the road, the number of people injured or killed is likely to rise.
When a collision occurs between a truck and a car, the car's passengers often suffer severe injuries. A car cannot withstand the force of impact created by a large truck. If you or a loved one has been injured and requires an Tifton truck accident attorney, contact the Joe Durham Law Firm.
We offer a free review of your accident claim and are happy to answer any questions you may have.
What Are Some Common Tifton Truck Accident Causes?
Our experienced truck accident lawyers in Tifton are well aware of the alarming statistics regarding the number of people injured and killed by trucks each year in Georgia. Due to the high fatality rate associated with truck accidents, Georgia 18-wheeler accident attorneys are in high demand.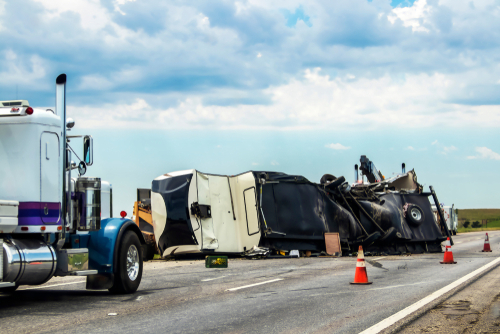 Our attorneys have decades of experience in handling truck accident cases and know that most truck accidents are caused by:
Falling asleep at the wheel
Driving under the influence of drugs or alcohol
Speeding
Distracted driving
Aggressive driving
Inexperienced drivers
Tire and wheel failure
Overloading
Unsafe road conditions
Misjudging the gap between cars and overhangs
Cargo shifts
Equipment failure
Improperly maintained commercial vehicles
Georgia truck accidents are similar to car accidents in many ways, but there are also important differences. Truck drivers often work long and exhausting hours driving long distances, which can make them more prone to accidents.
While many truck accidents are caused by operator negligence, product and maintenance issues can also play a role.
One unique aspect of truck accidents is the detailed driving logs that truck drivers maintain. They are required to track the hours and miles they drive each day, providing a record of their work schedule.
If a driver is overworked or fatigued, their logs may indicate this.
Accessing these logs can be a valuable resource in building a case for compensation, and it is something that a skilled truck accident attorney can do for you.
If you have been involved in a truck accident, it is essential to have an experienced attorney on your side. Our Tifton truck accident lawyers are here to help you navigate the legal process and fight for the compensation you deserve. Contact us today for a free consultation at 229-351-5320.
What if the Truck Driver's Insurance Company Refuses to Pay a Claim?
Truck accidents are just as complex as car accidents. Despite the presumption of negligence on the truck driver's part, your lawyer must still prove your case. Therefore, it's crucial to seek medical attention right after the accident to document your injuries for your insurance claim.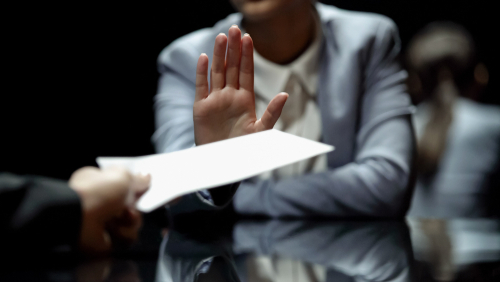 Ideally, your truck accident claim would be paid in full within a few days of the accident. However, it's possible that the truck driver's insurance company may deny your claim for several reasons, including:
The insurer claims you didn't suffer injuries.
The insurance company believes you were at fault.
You have pre-existing conditions or old injuries.
The commercial driver was uninsured.
You have a history of filing claims against commercial drivers.
You were drunk or under the influence of drugs at the time of the accident.
The policy wasn't valid.
Your Tifton truck accident lawyer will work hard to get your claim paid. It's in everyone's best interest to settle the claim without litigation. But, if the claim isn't paid, your lawyer will need to file a lawsuit.
Insurance companies generally want to avoid lawsuits because they're time-consuming and expensive, often costing more than if they paid the claim in the first place.
What Evidence Will Your Trucking accident Lawyer Need?
Proving negligence on the part of the truck driver can be a challenge. Even if it's evident that the truck driver caused the accident, the insurance company will often deny your claim. This is because the insurer wants to minimize losses and maximize profits.
To increase your chances of winning, it's crucial to have a skilled truck accident lawyer on your side. Taking pictures of the accident scene is essential as it helps your lawyer demonstrate how the accident occurred.
The photos will help to prove the truck driver's negligence. Moreover, an accident re-creation expert can use these photos to testify how the accident happened. If the truck was speeding or improperly changed lanes, you will need to prove it.
Calling the police is also essential, even if the truck driver promises to pay for damages. A police report serves as valuable documentation of the accident. It typically includes eyewitness information that may be difficult to obtain later.
Your attorney will want to speak with any eyewitnesses if your case goes to trial.
Your Tifton Truck Injury Attorney Must Prove Your Injuries
Refusing medical treatment after a truck accident is a big mistake. Seeking medical attention is the only way to prove that you were injured in the accident and at the time you claim.
Delaying medical treatment makes your truck accident attorney's job more challenging because it gives the insurance company a chance to deny your claim. Some of the most common injuries resulting from truck accidents include:
Back injuries
Head and brain injuries
Internal injuries
Broken bones and lacerations
Facial disfigurement
Burns
Spinal cord injuries
Permanent disability
These injuries can be excruciating, and you may require surgery and physical therapy, resulting in substantial medical bills. The truck driver's insurance company should be held accountable for these bills. Your trucking attorney's objective is to obtain compensation for your injuries.
How Will Compensation Be Determined After A Truck Accident?
Compensation for a commercial truck accident can depend on various factors, including economic and non-economic damages. Your compensation will cover expenses such as current and future medical bills, lost wages, and loss of earning capacity. Economic damages may include the following:
Current medical expenses : Including hospital care, emergency room visits, surgery, appointments with medical professionals, and assistive devices.
Future medical expenses : Compensation for lost wages from the time of the accident until the settlement of your case.
Loss of earning capacity : Which can be calculated by the defending party based on what the victim could have earned if the accident had not occurred, provided that the victim can demonstrate the events leading to the accident.
Non-Economic Damages That Can Result From The Accident:
Pain And Suffering : This includes compensation for all your physical suffering resulting from the truck accident injuries. Your 18 wheeler accident attorney will consider things such as the extent of your injuries and the expected period of suffering when calculating your compensation.
Mental Anguish : A victim will suffer emotionally after a truck accident apart from physical pain – emotional distress, embarrassment, fright, nervousness, worry, grief.
Loss Of Consortium : Compensation is also granted to parents, minors, and spouses of the victims. The offender may have to pay additional compensation in case the victim is deceased after the truck accident.
If the trucking accident lawyer proves that the offender tried to cause the accident willfully, there are punitive damages involved apart from economic and non-economic damages. These damages may include jail time apart from monetary compensation.
How is Negligence Proven After A Truck Accident?
If you or someone you know has been injured in a semi-truck accident, it is crucial to determine negligence on the truck driver's behalf and any other party responsible.
Your truck accident lawyer can assist you in providing evidence that the driver failed to meet their responsibilities and duties, leading to negligence and causing the accident.
Some examples of negligence applicable to commercial truck drivers include running red lights, speeding, texting while driving, and falling asleep while driving.
Due to the high-risk nature of commercial trucking, the Federal Motor Carrier Safety Administration (FMCSA) mandates that commercial drivers of these trucks must adhere to specific regulations.
Including maintaining a logbook of driving hours, documenting every break and service, keeping up with scheduled maintenance, following loading procedures for hazardous materials and cargo, refraining from drugs and alcohol while on the job, and driving for under 10 hours per day.
How Is A Truck Accident Different From A Car Accident?
Big-rigs or freight trucks, also known as commercial semi-trucks, can weigh over 80,000 lbs – equivalent to the weight of 20 standard passenger cars combined. Although there are regulations limiting the hours commercial truck drivers can be on the road each day (no more than 10 hours), many drivers exceed these limits due to financial reasons, putting the safety of other drivers at risk.
Bigger Insurance Policies
Truck drivers are insured for accidents with policies that are much more valuable than standard car accident policies, often worth millions. Despite this, insurance providers named in these lawsuits are highly adept at avoiding liability and may use a variety of methods to avoid paying out fully.
Settlements offered by these insurance companies may seem generous, but are often significantly less than what the victim deserves.
If you are seeking a dedicated attorney who will provide personalized assistance, don't hesitate to contact us today. A reliable and knowledgeable truck accident attorney can help you avoid the tactics and strategies used by insurance carriers and ensure that you have a clear understanding of every aspect of your case.
An Increase In Property Damage
Due to their size and weight, commercial 18-wheeler freight trucks cause significantly more damage than standard vehicles on the road in the event of a collision. This means that damages to the surrounding area are typically much greater than in collisions involving two or more standard-sized cars.
Injuries That Are More Serious
In comparison to car accidents, injuries resulting from commercial truck accidents are often more severe and require greater medical attention and recovery. These injuries can include fractures, broken bones, whiplash, and lacerations, and are generally more serious and life-threatening than those sustained in car accidents.
Medical Bills That Are Much Larger
Due to the heightened probability of severe harm, recuperation from such incidents typically necessitates an extended period of absence from employment and prolonged hospitalization.
For victims of truck accidents, returning to work is often impossible, resulting in financial repercussions such as income loss.
With the assistance of a compassionate and reliable personal injury lawyer like Joe Durham Jr. P.C., you can obtain an accurate estimate of the extent of your agony and suffering, as well as the value of your case, ensuring that your compensation is equitable.
Increased Chance Of Death
Compared to typical car accidents, collisions involving big rigs or semi-trucks have a significantly higher rate of fatalities. According to statistics released by the FMCSA, these types of accidents result in anywhere from 3,000 to 5,000 deaths per year.
Given these alarming numbers and the resources available to trucking companies and their insurance providers, it's crucial to hire a trustworthy truck accident lawyer to ensure you receive the compensation you're entitled to. The initial step towards making that decision is to have a no-cost assessment of your case.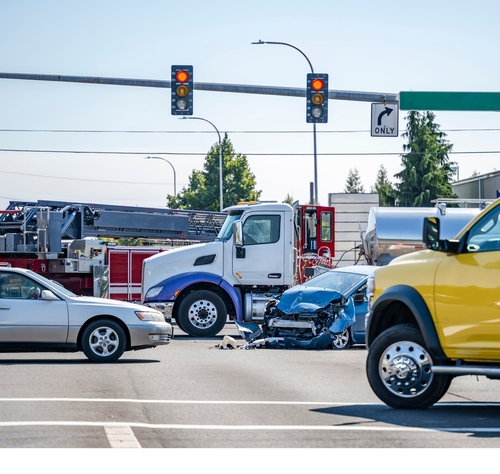 Damages Your Truck Accident Attorney will Demand Include:
Following your truck accident injury, your attorney will seek compensation for damages that apply to your case, which may include lost wages, medical bills (past, present, and future), diminished earning capacity, permanent disability, property damage, and pain and suffering.
To enable your lawyer to understand what happened and prepare a compelling case against the insurance company, it's essential to provide as much information as possible during your initial consultation with a truck wreck attorney. Remember to bring the following with you when you meet your truck accident attorney for the first time:
The accident or police report
Contact information for all witnesses
Medical documentation
Pay stubs and tax records to prove wages and earning capacity
Pictures of the accident scene
Pictures of your injuries
Insurance information for both drivers
Your Tifton truck accident attorney will work tirelessly to secure the compensation you deserve. They will negotiate with the insurance company to get you a fair settlement. If negotiations fail, your lawyer will prepare a lawsuit on your behalf. Remember, you have only two years to file a suit in Georgia, so it's essential to provide your trucking accident lawyer with a head start to build a strong case on your behalf.
Contact a Tifton Truck Crash Attorney Today to Discuss Your Case
If you sustain injuries in a truck accident that was not your fault, it's crucial to reach out to a truck accident attorney for assistance. The initial consultation is typically free and provides an opportunity to find the peace of mind you need during this challenging time.
It's essential to keep in mind that the next few months may be tough, but having a truck wreck attorney by your side can make it easier. A Tifton truck accident attorney can provide the support and guidance you need to navigate this difficult situation. Contact us today at 229-351-5320.