Truck crash claims are more difficult to handle than regular car accident claims, because they may involve several liable parties. A skilled Albany truck accident lawyer can identify everyone who is liable for your damages, directly or indirectly.
Also, an attorney specializing in truck accidents knows how aggressive insurance companies that represent trucking companies are. They know how to fight back against their tactics to get your claim denied or devalued.
To reach this goal, the lawyer will do the following.
1. Determine the True Cause of the Accident
The obvious cause of a truck accident is the driver losing control over their vehicle and hitting your car. The less obvious causes an attorney can identify through diligent investigation may be:
Driver error – the driver was distracted, speeding, or drunk behind the wheel
Drowsy driving – although the Federal Motor Carrier Safety Administration (FMCSA) sets clear rules for hours of service, many truckers break them in order to meet tight delivery schedules
Vehicle malfunction – in some cases, the trucker cannot avoid the accident because the brakes or other critical systems are not working properly
The driver has a known history of reckless or aggressive driving, so they should not have been hired in the first place.
Based on these findings, the attorney will move on to the next important aspect of your case.
2. Identify All the Liable Parties
Truck drivers are commercial drivers. Thus, they were acting within their scope of employment when they caused your accident. In this situation, your Albany truck accident attorney may hold the truck company employing the driver vicariously liable for the accident.
This principle states that an employer is responsible for the actions of their employees. Thus, the lawyer will name the trucking company and the driver jointly in your accident claim. In this way, you may obtain compensation from the trucking company's insurance policy, which offers larger coverage than the driver's liability insurance.
Apart from the trucking company, the lawyer may identify other liable parties, such as:
The truck repair shop performing maintenance on the vehicle that failed to note and fix a defect
Local authorities, if a poorly maintained road contributed to the accident
A third party driver, if their actions played a role in your truck crash.
3. Discuss with Your Doctors about the Severity of Your Injuries
An experienced lawyer knows that truck crashes often cause life-changing injuries. These injuries will impact your ability to live independently and continue working. They will also cause you physical pain, emotional trauma, and mental anguish.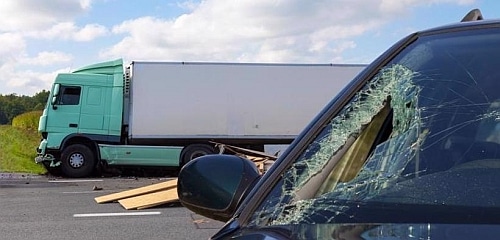 By talking to your doctors, as well as with various expert witnesses, the attorney will establish the true value of your economic and non-economic damages. These may include:
Present and future medical care costs
Property damage (the cost to have your car fixed or replaced)
Lost wages and loss of future wages
Loss of earning capacity
Nursing care costs
Pain and suffering damages.
4. Identify and Secure Relevant Evidence
In any personal injury case, including a truck accident, the claimant must prove the other driver's fault. To do this, an Albany truck crash lawyer needs solid evidence. Some items, such as the police report and photos and videos you took at the accident scene, are easy to obtain.
For others, the lawyer may have to resort to their quality as a legal professional. These include:
Traffic camera footage
The truck driver's record of traffic violations
The Event Data Recorder (EDR), an electronic device that records actions such as sudden deceleration, sudden braking, and airbag deployment just before the crash
The truck driver's log indicating their hours of service.
5. Negotiate with the Insurance Company
Once we have all the information to send the demand letter, we will start negotiating with the insurance company to win your compensation. This is the part of a truck accident claim where the lawyer's skills and experience are essential.
As explained above, insurance adjusters work hard to get every claim denied or devalued, if possible. They are well-trained professionals, who know how to interpret facts and words to their advantage. However, a skilled lawyer will be able to prove your case and win your settlement.
Consult with a Qualified Truck Accident Lawyer!
A truck accident often results in severe injuries and very high economic damages. If you want to obtain fair compensation, you should hire a seasoned attorney at Joe Durham Jr., P.C.
We offer you a free case review so that you can present your case to us and understand the potential outcomes of your claim. If we accept your case, we will not charge you any upfront fees but collect them out of the settlement we win for you.
Call us now at 229-210-6226 to schedule your initial consultation with an experienced Albany truck accident lawyer!