Before we had rideshare companies like Uber, and Lyft, people who didn't drive had a few convenient transportation options. They could catch a bus or call a taxi, but it was inconvenient or expensive. The other big problem Uber has helped cut down on is drunk driving.
The only issue with Uber is that its drivers are human. They make mistakes. Uber drivers get into accidents just like the rest of us. If the Uber driver is at fault, he should expect to compensate you for your injuries.
If you were in a rideshare car accident and need an Uber accident lawyer then, the Joe Durham law firm can help. Your car accident attorney will fight to get you the compensation you deserve. Contact us today at 229-210-6226 for a free initial consultation.
What Are Common Causes of Uber Accidents?
The most common causes of car accidents are the cause of most Uber accidents as well, they include:
Speeding
Distracted driving
Careless driving
Rear-end accidents
Wrong-way drivers
Generally speaking, we expect Uber drivers to get in fewer accidents than the average driver. They drive all day so you'd think they have more experience than other drivers. Also, since it is their job, you'd expect them to be more careful.
However, Uber drivers get in accidents like everybody else. When you consider how many hours a day they spend on the road, this isn't really all that surprising. When a collision occurs, you may need the services of an experienced Uber accident lawyer.
Our Albany Uber Accident Lawyers Are Always Ready to Deal With Insurance Companies
It's hard enough dealing with your own insurance company after an accident. Imagine how confusing this can be when you're dealing with an Uber driver. You may not be sure whose insurance company to file a claim with – the driver or the company. This is why it's always a good idea to rely on experienced Uber and Lyft rideshare lawyers.
Rideshare attorneys can advise you to file a claim with both insurance companies just in case. You won't know ahead of time how much coverage the driver has. Depending on your injuries, your claim may exceed the driver's policy limits. This is why it's always smart to pursue the company's insurer as well.
Georgia law mandates that the Uber driver and the transportation company maintain the following insurance levels:
$100K coverage for personal bodily injury
$50K per person per accident
$50K property loss per accident
The transportation company may decide to provide its own coverage. However, most rideshare companies pass this requirement on to their drivers. As long as the coverage is available, you should have no problem getting your claim paid. However, this is not always the case. Oftentimes, the insurance company will deny your claim or refuse to pay the amount you are entitled to.
What Compensation Can You Get After an Uber Accident?
Your Uber accident lawyer in Albany, GA is going to demand that you be compensated for your injuries. Some of the damages he may demand include:
Medical bills – Your attorney will demand that the insurance company cover both your existing medical bills and any expenses.
Lost wages – Car accidents often cause some pretty serious injuries. This means you may be in the hospital for quite some time. You may need surgery or physical therapy. Your lawyer is going to make sure you are compensated for this time.
Pain and suffering – You are entitled to damages for pain and suffering in Georgia. Your attorney will fight to get you money to help make up for the pain caused by the accident.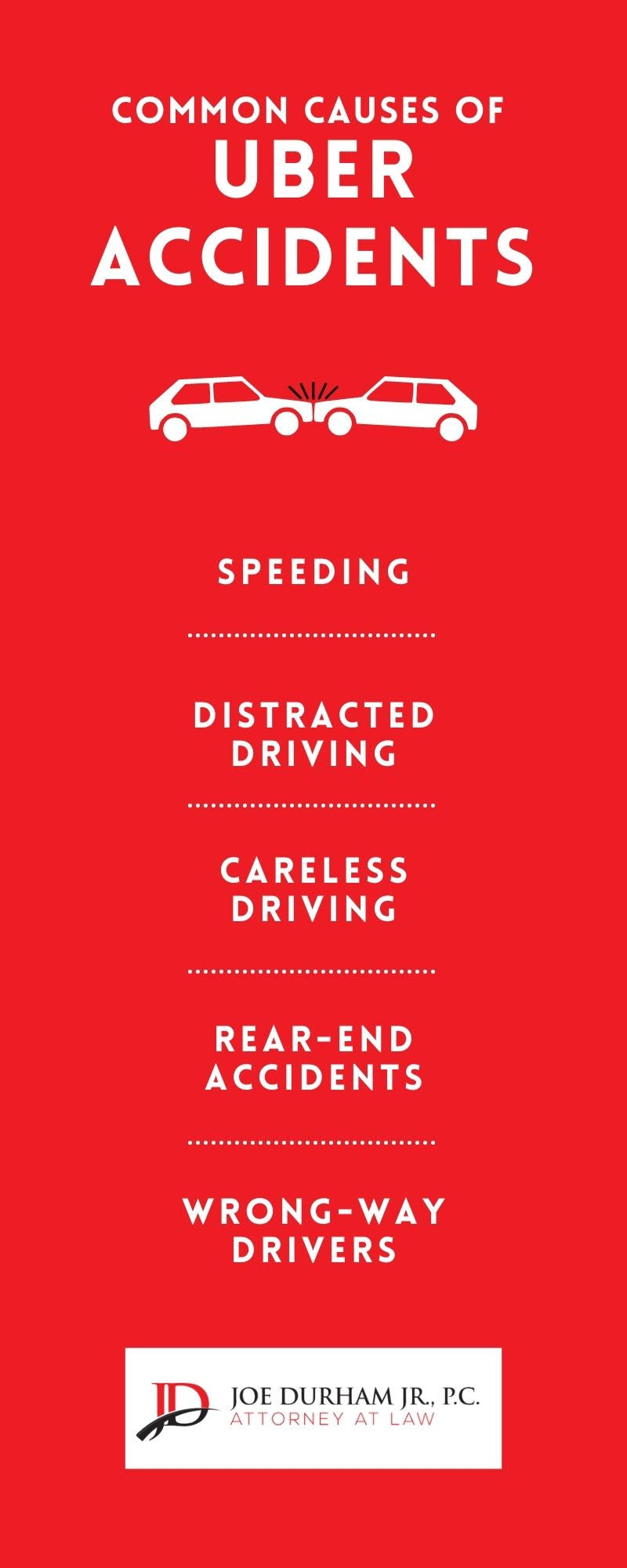 Your Uber Accident Attorney Will File a Lawsuit if Necessary
If insurance doesn't cover your damages, or if insurance refuses to pay, you may need to take legal action. When considering who to file a suit against, it's a good idea to name all parties. You want to pursue the company because they will have much deeper pockets than the driver. However, you want to file a suit against the driver as well. After all, it is his fault you were hurt.
There is a good chance your personal injury lawyer will be able to settle your claim. It is in the best interests of all parties involved to settle. Trials are time-consuming and expensive. By the time you win a judgment, there may not be much money left after covering costs and expenses.
Your Uber accident attorney has decades of experience negotiating with insurance companies. They will work hard to get you the compensation you deserve. The last thing the Uber company wants is negative press. They may not pay your claim immediately. However, chances are once they know you have a lawyer, they will change their tune.
Who Can Be Held Responsible for An Uber Accident?
An Uber accident lawyer will not only help identify/understand the various types of Uber accidents but also shed light on parties that could be to blame for your injuries. The negligence can be pinned on multiple or single parties based on the nature of the accident. Through experience, the lawyer should be able to identify/determine the entities responsible.
The Lyft/Uber Driver
The driver may at times be at fault, especially when he/she fails to take care of the passengers. In such cases, compensation claims may be provided through the driver's insurance coverage. Should you, however, sustain injuries due to the ridesharing driver's negligence, your accident lawyer can help you recover damages from his/her personal insurance carrier.
Rideshare Companies
Ridesharing companies may also be held accountable for their driver's actions. Although Uber and Lyft drivers may technically not be employees of Uber but independent contractors, there are instances where your Uber accident lawyer may be able to argue shared responsibility.
While the company may deny liability, a good lawyer might be able to get them to pay for damages especially if the driver's personal insurance is insufficient.
Related Third Parties
If the accident was due to a third party's fault, you can then exercise your rights and file for compensation from their insurance company. An excellent example of a third party's negligence is if the accident occurred because of poor or lack of proper signage on the road, and especially if it was under maintenance.
Another driver might have been at fault too. There are also instances when the accident can be traced to a poorly-manufactured vehicle part that led to the accident.
If the Uber driver or company wasn't at fault, but a third party is, you should then contact an Uber accident lawyer in Albany immediately for help. The lawyer will be able to guide you on what to do, gather evidence, and file a claim in time.
You don't want to wait for too long to contact a lawyer or file a claim – there are set timeframes in which the complainant should file a claim. Filing claims after the time has expired means the claim is automatically invalidated.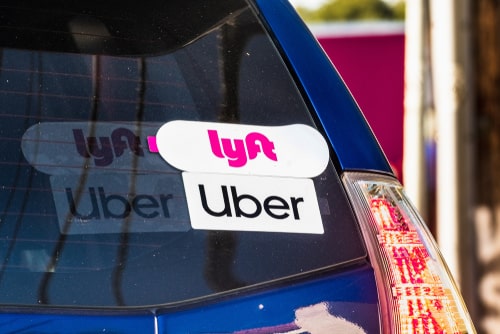 Steps to Take After an Uber Accident
Here is what you should do after being hurt in an Uber or Lyft accident.
Check if Anyone Is Injured and Call the Police
The first step to take when involved in an accident is to check if everyone is okay. Check to see if you've sustained any injuries. Refrain from getting out of the car, especially if on a busy road. Only get out when it is safe to do so. Call the paramedics if anyone sustained injuries. Do not disregard any injuries, no matter how small/minor they seem. Have a paramedic check them out before getting out of the accident scene.
Be sure to call the police and report the accident. The accident report is important evidence for your case.
Gather Evidence
The second step would be to start collecting information about the accident. Much of this information will be required when filing a claim. Armed with this information, your Uber accident lawyer will have more than enough legal firepower for the case. In a position to, take a screenshot of the app before quitting. This will be used as proof to ascertain you were indeed using the service.
Follow all the procedures requires as you would if you were in a personal car accident. Collect contact and license plate information of all drivers involved in the accident, as well as their insurance information. If there are witnesses, ask politely for their contact information.
Your lawyer will use witness testimony evidence.
Seek Medical Attention/Treatment if Injured
It doesn't matter whether the injury seems severe or minor, you'll need to get proper medical attention before going on with your daily routine. The treatment records will also be used as a foundation for personal injury claims.
That said, a certified doctor should look into the injuries and provide a copy of the report proving the extent of your injuries. The more information and documents you can get about the injuries, the better and easier it will be for the accident lawyer to make a case.
Schedule follow-up treatments and follow your doctor's recommendations.
Contact an Uber Accident Lawyer
The last step here would be to look for a reasonable rideshare accident attorney. The sooner you can do this, the faster the case can be resolved and you can get your compensation.
How Will a Lyft & Uber Accident Attorney Help?
Let's face it; insurance companies will have several of their lawyers pushing you to settle for peanuts unless you are adequately represented. Some of these insurance company lawyers are unforgiving and don't care about the trauma you went through. All they care about is money.
They'll even delay or offer small settlements to unsuspecting victims. Nevertheless, an Uber or Lyft accident attorney will strive to represent you adequately, but also ensure you are compensated fairly for damages. Let our team of accident attorneys help you get justice.
How Can an Albany Uber Accident Lawyer Help Me Get Compensation?
Your Uber accident lawyer should be able to work on a compensation request as soon as the liable parties in the accident have been identified. He/she may, however, have to review your salary receipts, hospital bills, and medical expenses to be able to quantify all financial losses. Indefinable losses might also be taken into account for a more appropriate and accurate figure.
While each Uber/Lyft accident case may be unique, your lawyer should be able to recover compensation based on the various kinds of damages. The compensation can be calculated according to:
Economic Damages
Economic damages are financial in nature, hence, they can be calculated. Good examples of economic damages include emergency room fees, lost wages, treatment expenses, hospitalization, and property damage among others.
The Lyft and Uber accident attorney should be able to evaluate all the economic losses in full.
Non-Economic Damages
These types of damages may be hard to quantify. They can, however, be calculated based on the suffering and pain you or your loved ones went through from the accident. They represent an unbearable burden on both the injured and his/her family.
Your Uber accident attorney may be able to quantify these and include them in your financial losses.
Punitive Damages
Your lawyer may advise you to seek punitive damages if the accident was due to willful misconduct or grave negligence. Extensive investigation and hard evidence will, however, be required for the charges to stand in court. This is where you need a trustworthy and reputable Uber and Lyft accident attorney.
Contact an Uber Accident Attorney in Albany, GA Today!
If you have been injured while getting a ride in an Uber, contact an Uber accident lawyer in Albany, GA. It gives you a chance to have an experienced lawyer review your case and give you an idea of what it may be worth. Let them deal with the insurance company to try to get your claim approved. It is a fact that insurance companies take attorneys more seriously than they do individuals.
You can bet that the insurance company is going to have attorneys who will attempt to prove that you were at fault for your accident. They may say that the Uber driver wasn't on the clock at the time of your injury. They may argue that since you hadn't paid your fare yet, you aren't entitled to compensation. These are things your Uber accident lawyer can challenge.
Contact the "rideshare attorney hotline" at 229-210-6226 to schedule your initial consultation with Joe Durham. It is absolutely FREE and it gives you a chance to ask any questions or concerns you may have.