Contacting an Albany car accident lawyer after a crash caused by another driver's negligence is the right thing to do if you want to obtain fair compensation. However, this is not enough. It is equally important to avoid making several car accident mistakes which may hurt your chances of winning the maximum amount you deserve for your injuries and damages.
Let us explain in detail what you must avoid doing after a car crash and why. Contact Joe Durham Jr., P.C. to get help with your car accident case.
1. Not Reporting the Accident
This often happens after minor car crashes, with apparently no severe injuries and extensive damage. The other driver will propose to solve the matter privately by giving you some money.
Do not do that. First of all, you are breaching the Georgia law which stipulates that you are legally obliged to report any traffic accident resulting in injury, death, or more than $500 worth of property damage.
Secondly, even apparently minor injuries can prove to be more serious, requiring expensive treatments. Once the other driver walks away (without giving you any contact and insurance details, of course), you are out of options for recovering these expenses.
2. Not Documenting the Accident Scene
The police strive to do a thorough job of investigating the crash scene and noting findings in the accident report. However, you should not rely on this report alone. Maybe your accident happens on a particularly busy day for officers, and they may overlook an important piece of evidence. Maybe it is late and they are looking forward to the end of their shift.
Thus, take out your phone and make your own documentation. Your Albany car crash attorney will need any evidence you can capture at this critical moment, such as:
Detailed photos and videos
The other driver's contact and insurance information
Eyewitness testimonies and contact details
Any physical evidence you can preserve (such as torn clothing and other damaged personal property).
3. Not Seeking Medical Assistance Immediately after the Crash
When your lawyer gets to the point of negotiating your settlement, one of the first tactics the insurance adjuster will adopt is trying to deny that you were injured in the crash or saying that you are exaggerating your injuries.
This tactic works on people who made one of the biggest car accident mistakes: not going to the nearest ER or hospital to receive emergency treatment and a clear diagnosis of their injuries.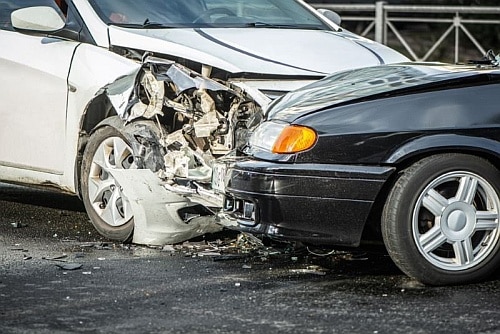 The initial medical report, issued within half an hour or an hour after the car accident, definitely connects your injuries with the crash. It would be highly unlikely (and unlucky) to imagine that you were hurt in a separate severe accident in such a short time span.
4. Accepting a Quick Settlement from an Insurance Adjuster
While car accident attorneys are often labeled as "ambulance chasers," insurance adjusters actually do that. You may get a visit from the other driver's insurance company representative while you are still in hospital. They will often start by being friendly and offering to close your claim with no hassle. Just sign this form, and you'll get paid.
This is probably the worst mistake you can make after a car accident. You need to understand two things. One: the offer will not even cover all your medical care costs, let alone lost wages, property damage, and pain and suffering.
Two: once you sign the document, you have no further legal options for recovery. You cannot file another accident claim for the damages not covered by the settlements. You cannot sue the other driver. So, state loud and clear that you will not accept the offer, and that your lawyer will soon get in touch with the insurance company to discuss your claim.
5. Not Hiring an Albany Car Accident Lawyer
Finally, do not try to negotiate your accident claim settlement on your own. First of all, you may not calculate your damages correctly, leaving out eligible damages. The opposite – asking for too much money – is also bad and will get your claim denied.
Also, you do not have the training and experience to negotiate with an insurance adjuster. They are skilled professionals, who know how to twist facts and words to suit their purpose. They also know the law – and interpret it in a manner that fits their needs.
This is why you need your own skilled professional to defend your rights – a lawyer.
Call Joe Durham, Jr. for a Free Case Review!
At Joe Durham Jr., P.C., you benefit from the know-how and experience of an Albany car accident attorney who will tirelessly fight for your rights. We are not afraid to take on complex cases and negotiate with the biggest insurance firms.
Your journey toward a fair settlement starts now, with a phone call to schedule a free case review with us. Call us at 229-210-6226 today!