When it comes to matters of health and family, there is nothing more crucial than ensuring their well-being. As such, we put our trust in medical professionals to provide us with the care and expertise we need. Unfortunately, medical malpractice can result in debilitating injuries or illnesses that can significantly impact our lives.
However, in Georgia, those who have been victims of medical negligence can pursue legal action and potentially recover compensation. While such claims can be challenging to prove, a Bainbridge medical malpractice lawyer can help navigate the process and fight for the justice you deserve.
Our team of experienced Bainbridge medical malpractice lawyers at Joe Durham Jr., P.C. understands the difficulty of dealing with the aftermath of medical negligence. We are dedicated to helping individuals who have suffered harm or injury due to medical malpractice and their families receive the compensation they deserve.
Whether you have experienced a delay in treatment, medical negligence, or other forms of medical malpractice, we can help you navigate the legal process and fight for your rights. We prioritize providing high-quality client care and offering the best legal advice for your specific case.
You don't have to face this situation alone. Call us at 229-351-5320 today for a free, no-obligation consultation and learn more about how our Bainbridge personal injury lawyers can help you.
What Is Medical Malpractice?
Medical malpractice, also known as clinical malpractice, refers to the acts or omissions of medical practitioners while carrying out their professional duties, whether they are employed or self-employed. It involves instances where healthcare professionals provide poor or negligent care that worsens an existing condition or causes additional problems for the patient.
In such cases, patients in Bainbridge, GA have a legal right to pursue compensation, and their families can file a claim on their behalf if they have passed away or are too ill as a result of medical negligence. Our team of Bainbridge medical malpractice lawyers has extensive experience in handling various medical negligence cases, including:
Birth injury
Defective medical devices and implants
Dental treatment negligence
Anesthetic problems
Incorrect prescriptions
Misdiagnosis and delayed diagnosis
Delay in treatment of cancer
Negligent surgeries
Hospital infections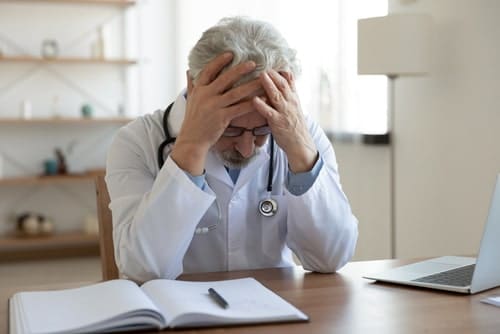 How Do You Know You Have a Medical Malpractice Claim?
Healthcare providers have a legal obligation to provide their patients with reasonable care when diagnosing, treating, or providing medical advice. However, it can be challenging for an individual with no experience to establish that medical malpractice has occurred. In such cases, a medical lawyer with expertise in the field can be an indispensable ally.
Certain conditions must be met for a medical malpractice claim to be valid against a medical practitioner or institution.
Doctor-Patient Relationship (Duty of Care)
To establish a medical malpractice claim, the first step is proving the existence of a duty of care between the patient and the medical practitioner being sued. All healthcare providers owe a duty of care to their patients, but this duty doesn't necessarily equate to top-tier services or an excellent standard of care.
Instead, it simply means that the healthcare provider must provide reasonable care, or the same standard of care that any other reasonable healthcare provider would offer. For instance, if a surgeon operates on a patient, the standard of care required would be that of a responsible institution with similarly qualified surgeons.
Negligence
To pursue a medical malpractice claim in Georgia, you must also prove that the healthcare provider's negligence directly caused your injuries or worsened your existing condition. This is known as causation. Additionally, you must have suffered damages, such as physical or emotional pain and suffering, lost wages, or additional medical expenses, as a result of the negligence.
If you cannot prove all three elements of a medical malpractice claim (duty, breach of duty, causation, and damages), you may not have grounds for a claim. It's important to work with an experienced medical malpractice attorney who can help you understand your legal options and build a strong case.
Causation
In medical malpractice cases, it is common for patients to be already sick. As a result, there may be a question about whether the healthcare provider's actions or inactions caused harm. For instance, if a patient suffers complications after giving birth, they must prove that the doctor's recklessness, incompetence, or negligence directly led to the injury or harm.
Damages
Medical malpractice claims require proof of actual harm or injury suffered by the patient, even if there is clear evidence of negligence by the healthcare provider. At Joe Durham Jr., P.C., we understand that patients may feel that they were close to death due to medical errors or negligence.
However, a claim can only be filed if actual harm or injury has been sustained, or is likely to occur in the future due to medical malpractice. Some examples of such harm include physical pain, additional medical expenses, loss of income, and loss of earning capacity.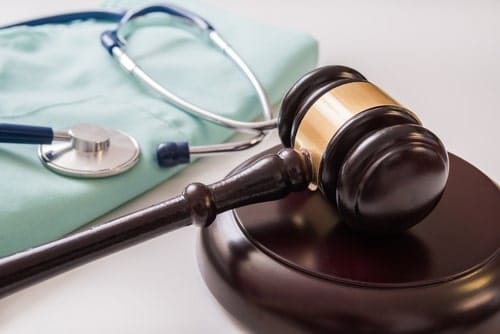 What Damages Can I Get From a Georgia Medical Malpractice Claim?
In Georgia, victims of medical malpractice or their loved ones who have successfully lodged a medical malpractice claim can receive compensation for three types of damages. These damages are:
Economic Damages
Economic damages are awarded to victims or their families in a medical malpractice case to compensate for monetary losses incurred due to the injury or harm. This may include additional medical expenses, domestic assistance, future medical and rehabilitation expenses, lost earnings, and travel expenses related to treatment and rehabilitation.
These types of damages are easily quantifiable and can be assigned a dollar amount.
Non-Economic Damages
Non-economic damages are intended to compensate the patient for their suffering caused by medical malpractice. Unlike economic damages, they cannot be easily quantified in dollar amounts. These damages include physical and mental anguish, loss of enjoyment of life, and loss of consortium in cases where the patient has passed away.
Punitive Damages
In exceptional cases, a patient can receive punitive damages if the medical practitioner's actions were willful or malicious. Although rare, the amount awarded for punitive damages can be substantial because the judge or jury has discretion in determining the amount, as long as it is within the constitutional limit.
What Is Georgia's Statute of Limitation for Medical Malpractice?
In Georgia, strict time limits apply to medical malpractice claims, and they must be filed within two years from the date of diagnosis or injury, or from the date the injured person knew that their injury or condition was linked to negligent care. Exceptions are made for cases involving children, but two years is still a relatively short time to pursue legal action.
Failure to file within the set time limits, also known as statutes of limitations, may result in being barred from recovering compensation. If you have suffered harm due to a doctor's or healthcare institution's negligence, it is crucial to seek legal assistance immediately.
You can contact a reliable Bainbridge medical malpractice lawyer at 229-351-5320 today.
How Can a Lawyer Help With Your Medical Malpractice Claim?
When it comes to medical malpractice claims, navigating the complex legal system and proving negligence can be challenging. That's why it's important to have an experienced attorney who understands the intricacies of medical and personal injury law.
Our medical malpractice attorneys at Joe Durham Jr., P.C. can assist you with every aspect of your case, including investigation, documentation, negotiation, and representation.
Our attorneys will work with you to collect all relevant medical records, financial evidence, and witness statements from independent medical experts to build a strong case.
We will conduct thorough investigations and use our expertise to calculate a fair amount of compensation for you. Our goal is to pursue your case and help you obtain the maximum compensation you deserve for your injuries and suffering.
What Will It Cost to Hire a Reputable Medical Malpractice Lawyer in Bainbridge?
Our law firm, Joe Durham Jr., P.C., offers legal services for medical malpractice claims on a contingency or no-win-no-fee agreement. We prioritize our clients and understand the financial burden that may follow a medical malpractice incident.
This means that there is no financial risk to you when you hire us, and you will only have to pay if your claim is successful. We strive to provide our clients with the best possible representation without adding to their financial stress.
File Your Claim With a Bainbridge Medical Malpractice Lawyer!
If you've been harmed due to medical malpractice, it's crucial to have experienced and reputable medical negligence lawyers on your side.
Our medical malpractice attorneys at Joe Durham Jr., P.C. not only have the expertise to handle medical malpractice claims, but we also work with medical specialists to build a strong case. We understand that compensation isn't the only thing you seek; a stress-free process is also essential.
To get a free, no-obligation initial consultation with the best medical malpractice attorneys in Bainbridge, Georgia, contact us at 229-351-5320. We'll take the time to understand your situation and help you get the compensation you deserve.