The days following a car accident can be confusing. You may have injuries, could be looking at lost work wages, and may already be getting offers from insurance companies. Choosing an experienced Bainbridge personal injury attorney to represent you following a car accident is one of the best decisions you can make.
If you are looking for a car accident lawyer in Bainbridge who will take the necessary steps to ensure you receive the compensation that you deserve, look no further than Joe Durham Jr. P.C.
Our law firm employs caring, compassionate, and experienced car accident attorneys who understand what you are going through and will do everything legally and ethically within their power to help you prepare a compelling lawsuit.
Contact us today at 229-351-5320 for a complimentary consultation for your Bainbridge, Georgia, car accident.
Why You Need a Bainbridge Car Accident Attorney to Represent You
The laws concerning automobile accidents in Georgia are complicated. Therefore, you need the help of an experienced auto accident attorney who understands these laws in order to receive a fair compensation package following a car accident. When you hire us to represent you in your car wreck lawsuit, we will do the following.
Prepare Your Claim and File It with the Appropriate Georgia Court
Once you have hired us, we will begin gathering all relevant evidence to show that the other party was negligent and is responsible for your injuries.
Depending on the details of your auto accident in Bainbridge, GA, we may gather company logs on the truck driver (if a truck driver was the negligent party), photographic evidence of the accident scene, including any potholes, traffic lights, or lack of appropriate road signs, witness statements, and medical records. In addition to this, we may contact accident reconstruction experts and other industry experts who may provide insight into the cause of the auto accident.
After we have collected this information, we will use it to draft your complaint. This legal document will include all relevant information about the accident as well as explain how the defendant was negligent and the compensation that you should receive for your losses.
Once your complaint is filed, your lawsuit against the defendant will begin.
Negotiate Your Settlement
The defendant and their insurance company may offer a settlement before your court date to try to avoid the cost of a trial and the potential compensation the jury may award you. Insurance providers try to limit the compensation that you will be rewarded by trying to minimize the severity of your injuries and the amount of property damage covered.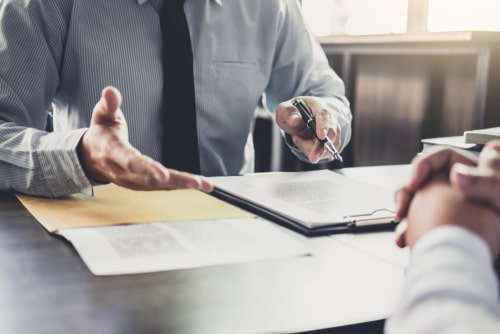 We have a plethora of experience dealing with insurance companies. If you receive a compensation package proposal, we will advise you whether or not you should accept this compensation package. If the compensation package is not acceptable, we will try to negotiate better terms before your court date. If an acceptable agreement is not reached, we will take your case to trial.
Prepare Your Suit for Trial
If you and the defendant cannot come to an acceptable agreement, we will prepare your case and take it to trial where a jury and a judge will determine how much compensation you are entitled to receive. We will work hard to ensure you receive the money that you deserve. We will work hard to gather all information to show the court system and jury why you deserve the settlement we are seeking on your behalf.
How Much Does It Cost to Hire a Bainbridge Auto Accident Attorney?
We do not ask for a retainer. In fact, unless you receive a compensation package, you will not owe us anything. We begin by offering a free consultation to determine if your claim is strong and whether we are the best law firm to handle your car accident case.
If we determine that you have a strong case, we will not bill you until we get you the money you deserve, which means if we do not win your lawsuit, you will not be responsible for paying us for our time and effort.
Does Bainbridge, Georgia Have a Time Limit for Filing a Car Accident Claim?
Yes, Georgia has the following statutes of limitations for individuals who are injured by a car, truck, or motorcycle accident. There are different statutes of limitations based on the type of lawsuit you are filing.
Individuals who wish to file a lawsuit against a Georgia city or county government must file within 6 months of the accident.
Individuals who wish to file a personal injury lawsuit against an individual or company must file within 2 years of the accident.
Individuals who wish to file a property damage lawsuit against an individual or company must file within 4 years of the accident.
It often takes a long time to negotiate a settlement with an insurance company. The longer statutes of limitations ensure you have time to negotiate and still file a lawsuit if an agreement cannot be reached.
Do I Have a Case?
Individuals who sustain injuries from a car accident may or may not have the legal right to file a lawsuit, which is why you need the assistance of an experienced attorney. Your auto accident attorney will determine whether you have a case. Our law firm provides an initial case review to determine if injured drivers, cyclists, or pedestrians have a right to file a car accident lawsuit in Georgia.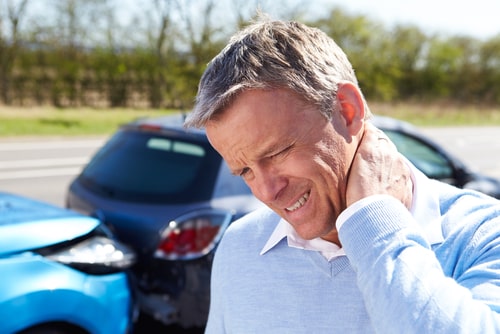 What is an Example of Negligence in a Bainbridge Car Accident?
If a pedestrian is at a crosswalk waiting to cross the street and is struck by a motor vehicle, the motor vehicle operator may be considered negligent if the individual is speeding, not following Georgia motor vehicle laws, or is driving distracted.
If any of these situations occur and the pedestrian is injured, the pedestrian has a right to file against the negligent party and receive compensation for the pedestrian's injuries.
Can I Only File Against the Driver in an Auto Accident Claim?
No. Depending on the details of your case, several parties could be considered negligent and responsible for your injuries. For example, if a truck driver causes the accident and his trucking company does not provide ample time off to rest, the trucking company may also be sued for the auto accident.
City or county governments can also be considered negligent if there is not adequate signage or lights at dangerous turns or intersections. In addition to this, automobile manufacturers can be responsible if the automobile has defective parts like a faulty ignition switch, airbags, or brakes and the manufacturer has not issued a recall.
What Should I Do Following a Car Wreck?
If you have been injured in a car accident, you may wonder what you should do. Typically, those involved in a car accident will be frightened and hurt. If you get a call from an insurance adjuster, you may wonder what you should say and what you should avoid saying. The steps you take following a car wreck can impact your ability to file a lawsuit. If you have been involved in a car wreck, you should:
Ensure you are in the right frame of mind before you speak to anyone.
Make sure that all occupants in your vehicle are okay and do not need immediate medical assistance.
Collect information from all witnesses, including their names and contact information.
Take photographs of each vehicle involved in the accident, the accident scene, and any skid marks or lack thereof.
Contact emergency services and the police to ensure an incident report is filed.
Get a medical checkup from your physician. If your physician is unavailable, go to the nearest emergency room for an evaluation and treatment.
Contact the car accident attorneys at Joe Durham Law Firm to discuss your options.
In Georgia, What Damages Can I Sue for Following a Car Accident?
A car crash can cause financial, physical, and emotional damages. The severity of each of these will vary depending on the severity of the car crash. A car crash can cause minor injuries, such as bruises or scratches, or the accident can cause tragic, and life-altering injuries.
When you retain our law service, we will fight aggressively to ensure you receive the compensation you deserve if you are injured or if a loved one loses their life due to the negligence of another party.
We will investigate everything about your case to ensure all liable parties are held responsible for the accident. We can pursue compensation for any of the following circumstances.
Loss of benefits
Lost wages
Pain and suffering
Medical expenses both current and future
Reduced earnings potential
Rehabilitative costs
When you sustain injuries during a car wreck, your ability to work and do the things you enjoyed doing before the injury can be altered. Injuries are more than just the physical injuries that you sustained. It also includes any alteration to your life. This is often overlooked when determining the value of the damages you can sue for.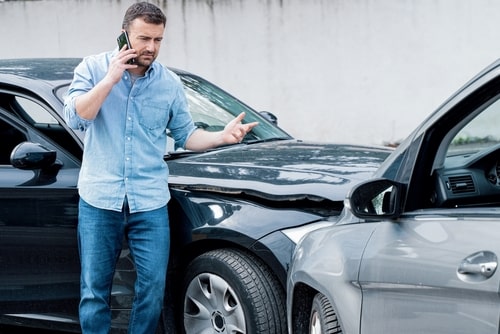 Additionally, if the car wreck damages your property, you can receive compensation. It is important to understand that you can file separate lawsuits for personal injury and property damage. Furthermore, these cases do not need to be resolved at the same time. The experienced personal injury attorneys at Joe Durham Law Firm will develop a strategy to ensure you receive compensation.
If a car wreck causes a fatality, the deceased individual's family can receive compensation for loss of future earnings of the deceased individual, loss of companionship, medical care costs, and funeral expenses. Our compassionate auto accident lawyers will file a wrongful death claim on your behalf and help you get through this difficult time with dignity and strength.
Contact Joe Durham Law Firm for Your Free Consultation
In order to receive a fair compensation package, you must understand Georgia's car accident laws. If you have been injured in a car wreck, contact Joe Durham Law Firm in Bainbridge at 229-351-5320 to represent you and get you the money you deserve.