Before the rise of rideshare companies such as Uber and Lyft, those without cars had limited transportation options such as taking the bus or calling a taxi, which were often inconvenient or costly. The introduction of Uber has also helped to reduce instances of drunk driving.
However, as Uber drivers are human, accidents can still occur. If the Uber driver is at fault for the accident, they are responsible for compensating any resulting injuries.
If you find yourself in this situation, the Joe Durham law firm offers an Uber accident lawyer to help you fight for the compensation you deserve.
What Are Common Causes of Uber Accidents?
The most common reasons for car accidents are also the primary causes of most Uber accidents, which include:
Speeding
Distracted driving
Careless driving
Rear-end accidents
Wrong-way drivers
Although Uber drivers drive regularly and may be presumed to have more experience than most drivers, they are still susceptible to accidents like everyone else.
Considering the long hours they spend on the road, this is not unexpected.
Therefore, if you get into a collision with an Uber driver, you may require the assistance of an experienced Uber accident lawyer.
Our Uber Accident Lawyers are Always Ready to Deal with the Insurance Companies
Dealing with insurance companies after an accident is tough, but it's even harder when you're involved in an accident with an Uber driver.
Figuring out which insurance company to file a claim with can be confusing, and that's why it's important to have experienced Uber and Lyft rideshare lawyers by your side.
Rideshare attorneys will often suggest filing a claim with both the driver's and the company's insurance companies, just to be safe.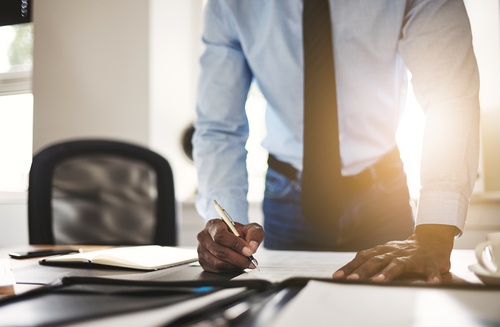 It's hard to know how much coverage the driver has, and if your injuries are severe, it's possible that the driver's policy limits won't be enough to cover your damages. Pursuing the company's insurer as well is a smart move.
In Georgia, the law mandates that both the Uber driver and the transportation company maintain the following specific insurance levels.
Personal bodily injury coverage of $100,000
$50,000 per person per accident coverage
$50,000 property loss coverage per accident
Your Douglas Uber accident attorney will fight to ensure that you receive compensation for your injuries.
Despite rideshare companies typically mandating that drivers carry their own insurance, it is not uncommon for the insurance company to deny or undervalue your claim. Your lawyer may demand damages for the following:
Medical bills: Your lawyer will seek compensation for both your current medical bills and any future expenses related to your injury.
Lost wages: If your injury resulted in missed work, your lawyer will fight to ensure you are compensated for your lost wages.
Pain and suffering: You may be entitled to damages for the physical and emotional pain caused by the accident. Your lawyer will fight to get you the compensation you deserve.
Your Uber Accident lawyer will File a Lawsuit if Necessary
If your insurance doesn't cover your damages or refuses to pay, taking legal action may be necessary. Filing a suit against both the rideshare company and the driver is recommended to ensure compensation.
The company has deeper pockets, but the driver is responsible for the accident. An experienced personal injury lawyer may be able to settle your claim.
Settling is typically in the best interest of all parties as trials can be costly and time-consuming, leaving little money left after expenses.
With years of experience in negotiating with insurance companies, your Uber accident lawyer will fight hard to obtain the compensation you deserve.
Negative publicity is the last thing Uber wants, which means they may not initially pay your claim. However, once they learn you have legal representation, their approach is likely to change.
Who Can Be Held Responsible for An Uber Accident?
If you've been in an Uber accident, a lawyer can help you understand the different types of accidents and who may be at fault.
Negligence can be attributed to one or multiple parties, depending on the circumstances of the accident. An experienced lawyer will be able to identify the responsible parties, which may include:
The Lyft/Uber Driver
If you sustain injuries due to the negligence of the ridesharing driver, your accident lawyer can help you recover damages from the driver's personal insurance carrier.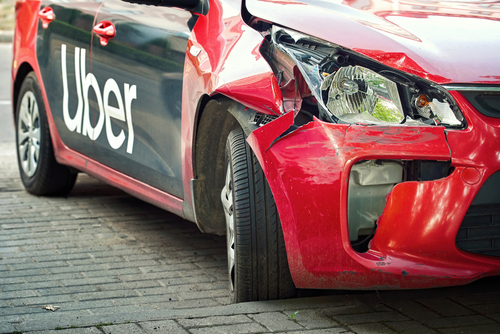 However, if the driver fails to take care of the passengers, compensation claims may be provided through the driver's insurance coverage.
Rideshare Companies
Ridesharing companies may also be held accountable for their driver's actions. Although Uber and Lyft drivers may technically not be employees of uber but independent contractors, there are instances where your Uber accident lawyer may be able to argue shared responsibility.
While the company may deny liability, a good lawyer might be able to get them to pay for damages especially if the driver's personal insurance is insufficient.
Related Third Parties
In case the accident resulted from a third party's negligence, you can pursue compensation from their insurance company.
This can include scenarios such as poor or inadequate road signage, road maintenance issues, or other driver's fault.
Additionally, if the accident was caused by a defective vehicle part, you may have grounds to seek damages.
Your experienced uber accident attorney can investigate the details of the accident and determine the liable parties to ensure you receive fair compensation.
If a third party is responsible for the Uber accident and not the driver or company, it's important to seek the assistance of an Uber accident lawyer in Douglas as soon as possible.
The lawyer can advise you on the necessary steps to take, collect evidence, and file a claim within the required timeframe.
Delaying in contacting a lawyer or filing a claim can lead to expiration of the time limit and automatic invalidation of the claim.
Steps to Take After an Uber Accident: What Is the Way Forward?
After being involved in an accident, the first priority is to check for injuries, both personal and among passengers. Do not exit the vehicle if it is not safe, especially if on a busy road.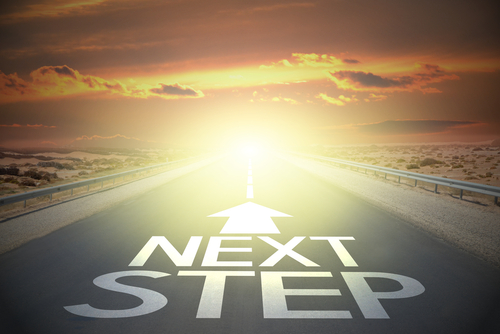 Contact emergency services if anyone is injured, even if injuries appear minor.It is important to collect information about the accident, which will be necessary when filing a claim.
This information will also be helpful for your Uber accident lawyer in building a strong case. If possible, take a screenshot of the app before exiting as proof that you were using the service.
In case of an accident involving an Uber, follow the same protocol as you would if you were in a personal car accident.
Collect contact and license plate information of all drivers involved in the accident, as well as their insurance information.
If there are any witnesses, kindly ask for their contact information. Call the police and have them file a report. Your uber accident lawyer will use all of this information as evidence to build your case.
Seeking medical attention is crucial, regardless of the severity of your injuries. A certified doctor should examine your injuries and provide a report that proves the extent of the injuries.
This report will serve as the foundation for your personal injury claim, and the more documentation you have, the stronger your case will be.
Once you have received medical attention, the next step is to find an experienced rideshare accident attorney.
Time is of the essence, so it's important to act quickly to avoid any delays that may affect your claim.
Schedule follow-up appointments to ensure that your injuries are properly treated and documented, as this information will be useful when filing for a personal injury claim.
How Will a Lyft Or Uber Accident Attorney Help?
Insurance companies are notorious for pushing accident victims to settle for far less than what they deserve.
These companies have their own lawyers who will go to great lengths to make sure you settle for the least amount of compensation possible. They don't care about the trauma you have gone through or the pain you are experiencing.
Their only focus is to save money for the insurance company. However, with an experienced Uber or Lyft accident attorney, you can rest assured that you will be represented fairly and receive the compensation you deserve.
Our team of skilled attorneys is dedicated to fighting for justice on your behalf.
Can An Douglas Uber Accident Lawyer Help Me Get Compensation, And How?
Once the responsible parties in the Uber accident have been identified, your Uber accident lawyer can start working on your compensation request.
To determine the amount of compensation you are entitled to, your lawyer may review your salary receipts, hospital bills, and medical expenses. They may also take into account intangible losses to arrive at a more accurate and appropriate figure.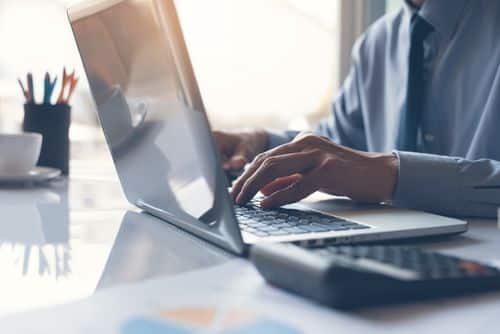 Although every Uber/Lyft accident case is unique, your lawyer should be able to recover compensation based on different types of damages, including:
Fiscal Damages
Economic damages are financial in nature, hence, they can be calculated. Good examples of economic damages include emergency room fees, loss of a wage, treatment expenses, hospitalization, and property damage among others.
The Lyft and Uber accident lawyer should be able to evaluate all the economic losses in full – these include present and past wages as well as medical expenses.
Non-Economic Damages
These types of damages may be hard to quantify. They can, however, be calculated based on the suffering and pain you, or your loved ones went through from the accident.
They represent an unbearable burden on both the injured and his/her family. Your Uber accident attorney may be able to quantify these and include them in your financial losses.
Punitive Damages
If the accident was caused by intentional harm or severe negligence, your attorney might recommend pursuing punitive damages through a lawsuit.
However, substantial evidence and a thorough investigation are necessary to prove the charges in court. Therefore, it is crucial to have a reliable and respected Uber and Lyft accident lawyer by your side.
Contact an Uber Driver Attorney Today
Contacting an experienced Uber accident lawyer in Douglas, GA is crucial if you have been injured while getting a ride in an Uber. Your attorney can review your case and provide an estimate of its worth.
They can also handle the insurance company to get your claim approved. Insurance companies are more likely to take lawyers seriously than individuals.
The insurance company may try to argue that you were at fault for your accident, that the Uber driver was not on the clock at the time of the injury, or that you were not entitled to compensation. Your attorney can challenge these arguments and fight for your rights.
To schedule your first consultation, call our team of experienced Uber Accident Lawyers at 229-351-5320 The initial consultation is completely free, providing you with an opportunity to address any questions or concerns you may have.