When our Albany car accident lawyers first meet with a new client, they typically have a lot of questions for them. One of them is how much their case is worth. They also want to know how long it will take for them to get their money. While we can never answer these questions when we first meet with an accident victim, there are some things we think are important to discuss with a new client.
One topic we always cover is how our clients can avoid making the kind of mistakes that will jeopardize a car accident lawsuit. Here, we will talk about seven of the biggest mistakes you can make when it comes to your car accident. Rather than risk doing this, we suggest you call and talk with one of our Albany injury lawyers sooner rather than later.
We offer all new clients a free, initial consultation. This gives you a chance to sit down with an experienced personal injury lawyer in Georgia. They can answer any questions you may have. They can also prepare you for what to expect over the next several months.
Forgetting to Take Pictures at the Accident Scene
Almost everybody has a cell phone these days. If you're like everybody else, you use your phone to take pictures all the time. Taking pictures at the accident scene is important as well. You should take photographs of your vehicle, the position of the defendant's vehicle, and any other important images. Your Albany injury lawyer will use these pictures to prove fault. It can also help prove your damages.
Talking to Other People About Your Accident
One thing your personal injury lawyer in Georgia will tell you is to talk to nobody about your case. This includes friends and family. It's bad enough if you talk to other people in person about your accident. If you post anything about your crash on social media, the defendant will use it against you.
For example, if a friend posts a comment about how you always wanted a new car and the crash will make that happen, it can come back to haunt you. Just heed your Albany injury lawyer's advice and keep conversations about the accident between you and your personal injury lawyer in Georgia.
Signing Settlement Papers Without Talking to Your Albany Injury Lawyer
Once you have filed your insurance claim, the defendant's insurance carrier may reach out to you to discuss a settlement. If your claim is small, there's a good chance they will simply pay it. If that's the case, you'll have your check within a week or two.
However, if your claim is larger, the insurance adjuster may offer you a lump sum settlement. Their hope is that you'll accept their low offer, knowing that you have a ton of medical bills to pay as a result of the crash.
We always warn our clients to never sign any kind of settlement agreement or release without first showing it to their Albany injury lawyer.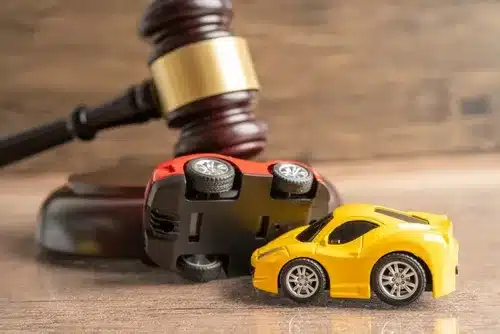 Not Calling the Police Immediately After the Crash
There are three things every accident victim should do immediately after their crash. The first thing you need to do is call the cops. They'll come out and do a thorough investigation of the accident. They'll also provide you with a copy of their police report.
The second thing you need to do is go to the hospital. The third, and final thing you must do is call a personal injury lawyer in Georgie right away. If you don't follow these steps, your personal injury lawyer in Georgia will not have the evidence they need to prove your case.
Lying to the Cops, the Insurance Company, or Your Personal Injury Lawyer in Georgia
As hard as it may be to tell the full story about your crash, you need to tell the truth. You can't lie about what happened. For example, if you tell the cops or the insurance adjuster that you weren't on your phone at the time of the crash, it can come back to bite you later on.
For example, if there is a text message sent by you on your cell phone at the same time as the crash, the defendant will find it. By lying, it makes it appear as if you're lying about other stuff as well.
Missing Your Doctor's Appointments After Your Car Accident
One of the big parts of your car accident lawsuit will be your demand that you be compensated for your medical bills. Most of these will probably be covered by your personal health insurance carrier. However, there will also be bills you paid out-of-pocket.
For example, if you had to pay a co-pay every time you see the doctor or attend physical therapy, you need to keep records of this. If you don't participate in your treatment, the defendant's lawyer will say you aren't entitled to damages. They'll argue that you failed to mitigate damages by missing important doctor's appointments.
Destroying or Losing Important Evidence
In the weeks and months following your car accident, it's important that you hang on to anything related to your case. If you destroy or lose certain pieces of evidence, it can hurt your case.
For example, if you break your arm in the crash, you should keep the cast you were forced to wear. Or, if you received a letter, email, or voicemail from the other driver early on, you don't want to delete it. The letter may help prove that the other driver was at fault.
Call Us For Help With Your Car Accident Lawsuit in Albany
If you were injured in a car crash, you don't have a lot of time to file your insurance claim. If you forget to provide the insurance carrier with pertinent information regarding your accident, it can jeopardize your claim. It can also hurt you down the road.
We have discussed seven of the biggest mistakes you can make when it comes to your car accident lawsuit. This doesn't mean there aren't others. Every case is different and there are dozens of ways you can mess up your case. Pay attention to what your personal injury lawyer in Georgia says. They give you advice for a reason. They have your best interests in mind.
We suggest you call our office and schedule your free, initial consultation as soon as possible. If you wait too long, it may be impossible for your Albany injury lawyer to fix the mistakes you have made. You don't have to pay anything upfront. We only get paid if we secure a settlement or win in court.