The sudden loss of a loved one by nursing home neglect can have a devastating impact on the lives of those left behind, both emotionally and financially. This can be particularly challenging if the deceased had dependents to provide for.
If your loved one has passed away due to someone else's negligence, Georgia law allows the surviving spouse to file a wrongful death claim. In the absence of a spouse, the deceased's children or parents may also file a claim.
At Joe Durham Jr., P.C., our team is dedicated to representing your interests and fighting for the compensation you deserve. Don't hesitate to contact our Nursing Home Neglect Lawyers us if you need legal assistance in your wrongful death case.
How is a Nursing Home Neglect Abuse Case Handled?
At Joe Durham Jr., P.C., we prioritize open communication and transparency between our attorneys and clients when handling nursing home abuse claims. We understand the emotional and physical toll these cases can take on families, and we are committed to fighting for justice and fair compensation.
If the settlement offers presented to our clients are not satisfactory, we are willing to take the case to trial and use our experience and dedication to fight for their rights in court.
Our team of attorneys will work tirelessly to hold those responsible for the abuse accountable and ensure that our clients receive the justice they deserve.
Here are some of the ways we can strengthen your GA Nursing Home Abuse Case:
Work with medical experts to determine the causes of your elderly loved one's injuries

Review your loved one's medical records

Help ensure the nursing home does not restrict access to information relevant to the claim

Gather photographic evidence and examine security videotape related to the abuse

Review business records to determine the legality of the nursing home's hiring practices

Interview witnesses, if possible

Interview other employees and residents of the nursing home

Determine the cost of any non-economic damages connected to the nursing home abuse abuse
If you suspect that your loved one has been subjected to abuse or neglect in a Georgia nursing home, it's crucial to seek legal assistance from an experienced attorney. The nursing home may try to minimize their liability and offer a low settlement, which may not fully compensate for the harm suffered.
What Are Examples of Nursing Home Abuse and Neglect?
Nursing home abuse can take many forms, including physical abuse, neglect by caregivers, sexual abuse, financial exploitation, emotional abuse, and healthcare fraud. If your elderly loved one has suffered injuries due to abuse while in a nursing home, it is crucial to seek the help of a qualified nursing home abuse attorney in Dublin, GA. 
Contact our office to speak with an experienced attorney who can guide you through the legal process and help you seek justice and compensation for your loved one's suffering.
The National Center on Elder Abuse has outlined the following three types of nursing home abuse: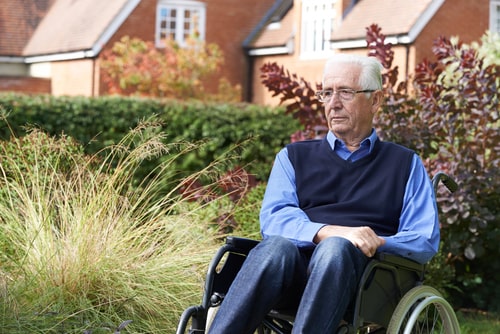 Domestic
This type of abuse, commonly known as elder abuse, is perpetrated by someone the elderly person knows and trusts. This could be a family member, spouse, friend, caregiver, or anyone in a position of trust. Elder abuse can occur in the elderly person's own home or in the home of the caregiver.
Institutional
Elder abuse that occurs in an institutional setting, such as nursing homes, foster homes, or group homes, is known as institutional elder abuse. The perpetrators of institutional elder abuse are often the individuals responsible for the care and well-being of the elderly residents.
Self-neglect
Elder self-neglect is a term used to describe behaviors of an elderly person that pose a threat to their own health, safety, and well-being. This often involves failure to provide themselves with adequate necessities such as food, water, medication, hygiene, and other personal safety measures.
It should be noted that this is different from a mentally competent individual who intentionally harms themselves as a matter of choice.
Can I File a Lawsuit for Financial Abuse of an Elderly Person?
The low wages received by the average home care employee, coupled with the personal information of the elderly person being kept on file at a nursing home, can lead to financial exploitation of the elderly. 
Studies have shown that one out of every ten cases of elderly abuse involves material or financial exploitation. Here are some signs that our nursing home abuse attorney in Dublin, GA believes could indicate material or financial abuse:
Sudden changes in a bank account, for example, large sums of money being withdrawn

Addition of names to the victim's bank account with no explanation

Sudden changes in a will or assets being transferred

Funds or valuable belongings and possessions went missing
What are the Warning Signs of Elderly Abuse?
Detecting nursing home abuse can be difficult as it may not always present itself with clear physical signs. However, regular visits to your loved one can help you stay alert for any potential warning signs. Some common indicators of abuse to watch out for include:
Anxiety or fear of certain staff or situations

Bedsores

Missing items

Emotional withdrawal

Poor hygiene

Excessive hunger

Cuts or bruises

A decline in physical health

Listlessness

Infections
Why is Nursing Home Abuse so Prevalent?
Understaffing and lack of resources in nursing homes are common causes of abuse towards elderly residents. These conditions can lead to professional negligence and contribute to a higher staff turnover rate.
What Should You Do if You Suspect Your Loved One is the Victim of a Nursing Home Neglect?
If you suspect that your loved one is being abused in a nursing home, it's important to seek the help of a qualified nursing home abuse lawyer to file a claim. Although nursing homes are regulated by the Georgia Department of Community Health, a legal professional can help ensure that your loved one's rights are protected and that justice is served. 
Our office, led by Joe Durham, has the experience and expertise to handle these cases and will work tirelessly to investigate the matter and ensure that your loved one is safe and comfortable.
Contact the Joe Durham Law Firm for a Free Consultation!
Georgia State Law mandates that nursing homes and other centers for elderly care must fulfill their responsibilities without neglect, abuse or exploitation. If you have reason to believe that your elderly loved one is experiencing abuse in such a facility, legal help is available. 
Contact the Law Firm of Joe Durham at 229-351-5320 to consult with an experienced lawyer who can assess the situation and offer professional guidance on obtaining compensation for the abuse.