If you were injured in any type of motor vehicle accident, there's a good chance that you're entitled to damages. It all depends on the facts around the case and the severity of your injuries. The only way to know for sure if you have a lawsuit is to call and talk to an Albany accident lawyer. We know it may sound cold, but it's in your best interest to contact our office the same day as your accident if that's at all possible.
The last thing you want to do is have the other driver race to their attorney and get their claim filed before you. While this doesn't seem fair, the insurance adjuster is usually going to believe the first claim that comes into their office.
Here, we will talk about how long you should wait before you meet with an experienced Albany accident lawyer. We will also discuss the benefits of having an injury lawyer in Albany by your side throughout the legal process. If you truly believe the other driver was responsible for your crash, we will do everything in our power to get you the compensation you deserve.
Most People Try to File an Auto Insurance Claim on Their Own
What we have found over the years is that most accident victims initially try to file their own insurance claims. They don't contact our office until after their claim has been denied. Thankfully, for the most part, our associates are left with a small enough window of time to get the correct claim submitted on time.
If this isn't the case and the case is denied, we will simply appeal the decision and let them know that it was based on a clerical error and nothing more. If this is not successful, then your attorney can always file a lawsuit on your behalf. In order to do so, your attorney will need all possible information related to the case.
Don't You Want to Insurance Adjuster to Take You Seriously?
When an insurance adjuster learns that an accident victim does not have a lawyer, they're almost chomping at the bit they're so excited. Usually, if they believe the victim was elderly or acting alone, they will reject the claim outright. If you're lucky enough to understand the insurance adjuster's notes, then you should find out the reason for the denial.
What usually happens next is you spend days and hours trying to get the insurance adjuster on the phone. They either don't call you back right away or they'll send you an e-mail timed to go out at the end of the day on Friday, so they don't have to deal with you until the following week. This may not seem fair, and it may not seem very nice, but it's the way it works sometimes.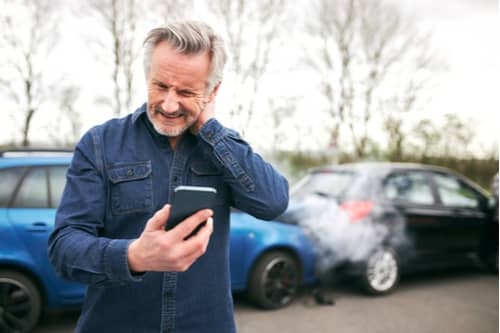 You Should Retain an Albany Accident Lawyer Early Enough to Show You're Serious
Thankfully, you're legally allowed to retain an Albany accident lawyer as soon as possible after your crash. If you are like many of our clients, you won't come to visit our office until your claim has been denied. At this point, our only option is to appeal the claim and try to negotiate payment with the insurance company.
Even if the insurance carrier denied your claim initially, that does not mean they'll deny your claim again. Once they realize you've hired an Albany accident lawyer, they may change their tune just a little bit. The defendant's attorney, like your own attorney, does not want to waste anybody's time.
While a defense attorney in Georgia may not be willing to pay your claim in full, they will certainly be much more willing to discuss a possible settlement with your Albany accident attorney.
You Don't Want the Defendant's Lawyer to Take Advantage of You
When you first filed your insurance claim, you probably got a letter of confirmation stating that they received your claim and that they would be reviewing it very soon. If there was a problem with the claim, they may be courteous enough to send it back to you asking for additional information or corrections.
More likely than not, however, they simply send you a letter that makes very little sense to you. This is when it's time to call one of our injury lawyers in Albany instead of trying to decipher this for yourself.
Contact Our Injury Lawyers in Albany Immediately!
If you or your loved one have been injured in a car accident, there's no reason to wait to contact one of our injury lawyers in Albany. The sooner you talk to an attorney, the sooner you'll know whether you have a case. Ideally, you would hire one of our Albany accident lawyers early enough that they can help you file your initial auto insurance claim.
When the insurance company realizes that you're represented by an attorney, they will be more inclined to pay your claim. They know they won't be able to take advantage of you. They'll also realize that they won't be able to convince you to accept a lowball settlement now that there's an attorney in the picture.
Since we offer all new clients a free, initial consultation, we suggest you contact our office the same day as your motor vehicle accident. If this isn't possible for some reason, just make sure you give us a call within the next couple of days so we can schedule a date and time for you to come in.
We understand how frustrating things can be in the days following your car accident. You already are starting to see the medical bills pile up and your mechanic won't fix your vehicle unless they're paid. Most people don't have the kind of money it takes to do this just hanging around. This means the sooner we're able to settle your case, the sooner you'll be able to move on and return to your normal life.