Medical malpractice can be a devastating experience that can cause severe injuries or even death. At Joe Durham Jr., P.C., our Cordele medical malpractice lawyers understand the importance of your health and family. We know that you trust your doctor to provide the best care possible, and when that care falls short, you deserve justice. 
Our experienced attorneys are here to help injured individuals and bereaved families navigate the complex legal process to obtain the compensation they deserve under Georgia laws.If you or a family member has been a victim of medical malpractice, our team can provide the highest level of client care and expert legal advice to help you pursue your case.
We understand that dealing with the aftermath of medical malpractice can be overwhelming, but we are here to support you every step of the way. Contact us at 229-351-5320 for a free, confidential consultation, and let us help you get the justice you deserve on a no-win-no-fee basis.
What Is Medical Malpractice?
Medical malpractice, also known as clinical malpractice, refers to acts or omissions of medical practitioners that occur while they are providing care in their professional capacity. It encompasses instances where poor or negligent care is provided by healthcare professionals, resulting in an additional problem or worsening of an existing condition.
Those who experience medical malpractice in Cordele, GA, are entitled to pursue compensation under the law. If the patient is unable to file the claim due to being deceased or too ill, their family may do so on their behalf. Our Cordele medical malpractice attorneys have extensive experience handling a wide range of medical negligence cases, including:
Birth injury
Nursing home abuse
Defective medical devices and implants
Dental treatment negligence
Anesthetic problems
Incorrect prescriptions
Misdiagnosis and delayed diagnosis
Delay in treatment of cancer
Negligent surgeries
Hospital infections
And many others…
How Do You Know You Have A Medical Malpractice Claim?
To have a valid medical malpractice claim against a healthcare provider, there are certain conditions that must be met. As a patient, you must prove that the medical professional had a legal duty to provide reasonable care while diagnosing, advising, or treating you. It is challenging for a layman to establish the degree of medical negligence, making it necessary to seek legal representation from an experienced medical malpractice attorney.
Some of the conditions that must be met for a valid medical malpractice claim include:
Doctor-Patient Relationship (Duty of Care)
To establish a medical malpractice claim, it is necessary to prove that a doctor-patient relationship existed, and therefore, the medical practitioner owes you a duty of care. This means that the healthcare institution or practitioner responsible for your care must provide you with reasonable care, rather than just good or top-tier services.
Reasonable care is defined as the standard of care that a reasonable healthcare provider or institution with similar qualifications would provide. For instance, if you undergo surgery, the standard of care expected would be that of a responsible institution with similarly qualified surgeons.
Negligence
To pursue a medical malpractice claim in Georgia, there must be a breach of the duty of care by a healthcare practitioner in their treatment, diagnosis, or care of the patient. However, simply proving negligence is not enough to file a medical malpractice claim.
The plaintiff must also prove that the breach of duty caused their injury or harm and resulted in damages. Without satisfying all three criteria, a medical malpractice claim cannot be pursued in Georgia.
Causation
Medical malpractice cases often involve patients who are already sick, which raises questions about whether the healthcare provider's actions or omissions were the cause of any resulting harm. For instance, if a patient suffers complications after childbirth, they must demonstrate that the doctor's recklessness, incompetence, or negligence directly led to the injury or harm.
Damages
At Joe Durham Jr., P.C., we frequently encounter the concern that, despite evidence of a medical practitioner's negligence and failure to provide reasonable care, a patient cannot pursue a medical malpractice claim unless they can demonstrate actual harm or injury.
A claim can only be made for actual harm or injury resulting from a healthcare provider's negligence or the harm that is likely to occur in the future. Examples of such harm may include physical pain or financial loss, such as additional medical bills, lost work, or lost earning capacity.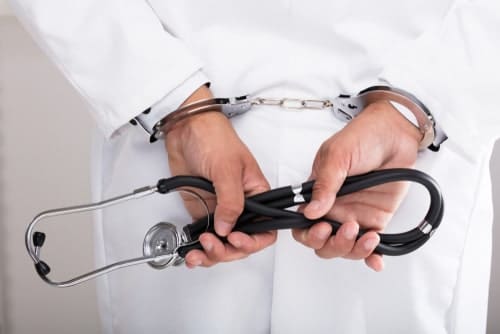 What Damages Can I Get From A Georgia Medical Malpractice Claim?
Economic Damages
Economic damages are compensatory damages that can be easily quantified in monetary terms. These damages are awarded to victims or their families to cover expenses related to the following:
Additional medical bills
Domestic assistance
Future medical and rehabilitation costs
Lost income
Travel expenses associated with treatment and rehabilitation.
Non-Economic Damages
Non-economic damages aim to compensate patients for their suffering, but unlike economic damages, they cannot be easily quantified in monetary terms. These damages include physical and mental anguish, loss of enjoyment of life, and loss of consortium (often awarded in cases where a patient has died).
Punitive Damages
Punitive damages are not common in medical malpractice cases, but they can be awarded in extreme cases where the medical professional acted willfully or maliciously. These damages are not intended to compensate the victim for their losses but rather to punish the wrongdoer and deter similar behavior in the future.
The amount of punitive damages awarded is at the discretion of the judge or jury and can be substantial, as long as it falls within the legal limit.
What Is Georgia's Statute Of Limitation For Medical Malpractice?
Strict time limitations apply to medical malpractice claims in Georgia. These claims must be filed within two years from the date of diagnosis or injury or from the date the patient became aware of the link between their injury or condition and negligent care. However, exceptions and considerations are made in cases involving children.
Since two years is not a lot of time, it is crucial for patients who have suffered harm due to medical negligence to seek legal assistance immediately. Failure to file a claim within the set time limit, also known as the statute of limitations, may prevent the patient from recovering compensation. To speak with a reliable Cordele medical malpractice lawyer, please call us at 229-351-5320 today.
How Can A Lawyer Help With Your Medical Malpractice Claim?
Our medical malpractice attorneys have the expertise to navigate the complexities of medical and personal injury laws. We understand that proving negligence in these cases can be challenging, which is why we offer assistance with all aspects of your case, including:
Conducting thorough investigations to gather evidence
Compiling and organizing all necessary documentation
Negotiating with insurance companies and other parties on your behalf
Representing you in court, if necessary.
We will gather all necessary documentation, including your medical records, financial evidence, and witness statements from independent medical experts, to build a strong case for you. Our medical malpractice attorneys are experienced in conducting investigations to accurately calculate the fair amount of compensation you deserve. We will utilize our expertise to pursue your case and fight for the maximum compensation possible
What Will It Cost To Hire A Reputable Medical Malpractice Lawyer In Georgia?
At Joe Durham Jr., P.C., we believe in providing our clients with peace of mind during the legal process. That is why we offer a contingency fee agreement or a no-win-no-fee agreement for medical malpractice claims.
We understand that the financial burden that comes with pursuing a medical malpractice claim can be overwhelming. With our contingency fee agreement, you do not have to worry about upfront fees or legal expenses.
You only pay us if we successfully recover compensation for you. This means that you can focus on recovering from the harm caused by medical malpractice while we handle your legal case.
File Your Claim With A Cordele Medical Malpractice Lawyer
If you have been a victim of medical malpractice, you need the assistance of experienced and reputable medical negligence lawyers. Our legal team not only has extensive knowledge in handling medical malpractice cases, but we also work with medical specialists to build a robust case. We understand that you not only want compensation, but you also want a stress-free process, and we are here to help with that.
We offer a free initial consultation with our top medical malpractice attorneys in Georgia. Our team will take the time to listen to your circumstances and help you obtain the answers, apology, and compensation you deserve. Contact us today at 229-351-5320 to schedule your consultation.