Suffering a car accident takes a toll on your physical and mental health. If you are dealing with a serious accident injury, you may need an experienced Albany auto accident attorney by your side. They will help you get the compensation you deserve. They can also give you the peace of mind you need during such a stressful time.
After being in a car accident, you may wonder what kind of legal settlement you might receive. This is a valid concern that many of our clients share. The settlement will cover your economic damages such as medical expenses, out-of-pocket expenses, and lost wages. You can also recover non-economic damages including compensation for emotional distress, loss of enjoyment of life, pain and suffering, and loss of consortium.
In 2020, an estimated 38,824 people died in the U.S. as a result of car crashes. The circumstances of each accident will impact any settlement you may receive. While the exact value cannot be determined, your Albany auto accident attorney can give you a ballpark figure. After all, what you really want to know is that the person who injured you will be held responsible.
The best way to do this is to hold them financially liable. While you can certainly google average settlement amounts in Georgia, it's in your best interests to have an experienced car accident attorney there to help guide you. They have spent years handling cases just like yours and will have a good idea of what your case may be worth.
Average Car Accident Settlements and How an Albany Auto Accident Attorney Can Help
An Albany auto accident attorney can move your case in the right direction. Car accidents not only bring physical pain, but victims also suffer life-altering changes. Severe injuries require expensive medical treatment and ongoing rehabilitation.
Settling your claim will help you deal with the financial loss you suffered due to someone else's negligence. Your settlement is based on the type of insurance policy the other party has, the damages you suffered, and the applicable laws in Georgia.
According to the Insurance Information Institute, the average car accident settlement for bodily injury was $18,417 in 2019. For the same year, the average property damage claim was settled for $4,525.
The compensation you receive will be commensurate with your losses. Usually, a car accident settlement will cover all your financial losses and include an additional amount to cover your pain and suffering.
Determining Settlement in a Car Accident Case:
Determining a typical car accident settlement is very challenging. Each case is unique in terms of the situation and contributing factors. Georgia is an at-fault state, which means the insurance company of the at-fault driver pays for damages.
If you suffer a car accident in Albany, you will have to pursue a claim against the defendant's insurance policy. Georgia law requires the following liability insurance coverage at a minimum: $25,000 per person and $50,000 per incident for bodily injury and $25,000 per incident for property damage.
Let's now discuss the factors that impact your car accident settlement.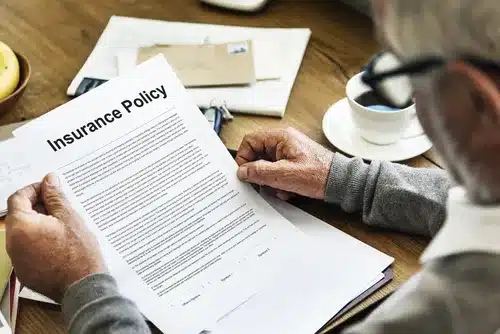 The severity of your injuries will depend on the impact of the collision. Common physical injuries associated with car accidents include traumatic brain injuries, spinal cord injuries, fractures, broken bones, and internal bleeding.
If you suffered severe and long-lasting injuries, you should receive a higher settlement since it will take longer to recover, and you will have to spend more money on future medical treatment. Settlements are proportional to the severity of a plaintiff's injuries. After all, the whole point of filing an auto accident lawsuit is so you can be compensated for your injuries.
A car accident settlement claim should fairly compensate you for all the financial damages you suffered as well. This would include various things, including but not limited to lost wages, property damage, and medical expenses.
Each state has its own car accident laws that directly impact the value of your car accident settlement. Georgia follows something called a "modified comparative negligence" rule. This means that, under the law, your claim will be reduced by your percentage of fault.
Defendant's Degree of Fault:
The strength of your case will impact your claim. During negotiations for your settlement, your personal injury attorney in Albany, Georgia will have to demonstrate that the other driver caused the crash. This does not necessarily mean they were 100% responsible. It just means that, of the two of you, they were most at fault.
Maximizing a Car Accident Settlement:
You can maximize your car accident settlement with the help of your attorney. Building a strong case with the relevant evidence will have a huge impact on your claim. To do this, you'll have to rely on eyewitness interviews and testimony. You'll need as much tangible evidence as you can find. Judges and juries like to see concrete proof in cases like this.
You may have to hire expert witnesses and accident reconstruction specialists. The bottom line is that your Albany auto accident attorney will do their best to put on a strong case. If they do this, you'll have a good chance of settling your case.
The first thing your attorney will do is determine the extent of your physical injuries. They'll do this by reviewing medical records as well as the type of treatment you underwent. The next thing they need to do is establish your out-of-pocket expenses. This includes any co-pays you may have paid in addition to the money you spent on medical equipment.
The next thing they have to do is figure out how much time you missed from work. This will be added to any lost future income they determine you will lose as a result of the car crash.
Once these figures have been determined, the last thing your Albany auto accident attorney will do is calculate your pain and suffering.
Contact Our Expert Albany Auto Accident Attorneys:
If you or your loved one has suffered a car accident injury, you should speak to an experienced personal injury attorney in Albany, Georgia. Our attorneys have years' worth of knowledge as well as the skills necessary to build a strong case for you. We can help you maximize your settlement claim.  Our goal is to get you the compensation you deserve.
Right from the start, your attorney is going to gather the evidence, documentation, and negotiations you need to file your claim. We are here to protect your legal rights so you can focus on making a complete recovery.