If you're ever injured in any type of accident, you may have a personal injury claim. The most common type of personal injury case is a car accident lawsuit. Other types of personal injury involve slips and falls, premise liability cases, and product liability. The one thing all these cases involve is a victim who has been injured at the hands of a negligent party.
Columbus personal injury attorneys are very familiar with this type of law. They meet with clients every day who have been hurt due to another person's negligence. Here, we'll discuss how to determine how much your personal injury case is worth.
Personal Injury Cases Are Nothing Like What You See on Television
Our personal injury lawyers in Columbus, Georgia meet with clients all the time who think they know how personal injury works. They have seen too many television shows where accident victims go to trial and are awarded millions of dollars in damages. In reality, very few cases pan out like that.
In the real world, most personal injury cases are settled out of court. Your Columbus personal injury attorney would much rather settle your case than go to trial. Trials are expensive and time-consuming. You have to pay to hire experts to testify for you at trial. Your lawyer also has to gather all the evidence they need to prove your case. By the time this all adds up, you can experience several thousand dollars in expenses.
Rather than risk this happening, your attorney will negotiate a settlement with the defendant's insurance company. Both sides will have to compromise and find a figure they are both comfortable with. You don't have to worry about your Columbus personal injury attorney accepting less than what is fair. Their goal is to get you as much money as possible.
No Two Georgia Personal Injury Cases Are the Same
One of the first questions our clients ask is how much their case is worth. As much as our Columbus personal injury attorneys would love to give their clients precise answers, it just isn't possible. Every personal injury case is unique. They all have their strong points and their weaknesses. They also involve various degrees of injury.
What our lawyers can do is evaluate your case and give you an idea of what it may be worth. For example, if you're involved in a car wreck and only suffer whiplash, you can't expect your case to be worth more than about $5,000.
If, however, you suffer a broken neck or partial paralysis, your case is going to be worth a lot more. Perhaps it will be useful to highlight some of the more common injuries so you have an idea of what most cases are worth (on average).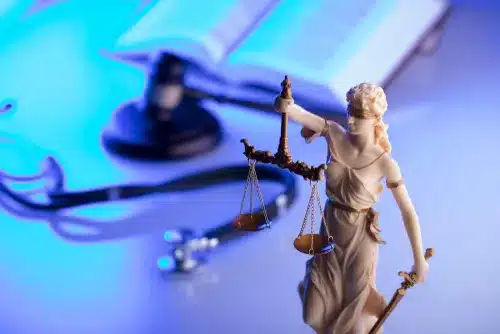 What Are the More Common Types of Personal Injuries?
As we said earlier, every personal injury case is different. It would be impossible for a personal injury lawyer in Columbus, Georgia to tell you over the phone what kind of money you're entitled to. It all depends on several factors. One of the more important factors is the type of injury you suffer. Here are some of the more common injuries our attorneys see and what they are typically valued at:
Whiplash
This is a very common injury, especially in car accident cases. It's one of those injuries that is impossible to prove. All your doctor can do is say you exhibit the symptoms of whiplash. There is also no treatment for this type of injury. You may be given muscle relaxers or pain medication.
You may also have to wear a neck brace for a few days or weeks. Since these injuries are often minor and short-term, they are not worth all that much in personal injury. As stated above, you would be lucky to get about $5,000 for a whiplash case.
Neck or Back Injuries
Some of the more serious injuries our clients suffer include neck and back injuries. These injuries often require surgery or physical therapy. They also tend to impact a victim's life a lot more than other types of injuries. Many accident victims who suffer a neck or back injury end up disabled. At a minimum, they may not be able to work full-time ever again.
Some can work but can't do the same kind of work they did before. For these reasons, neck and back injuries are worth somewhere in the neighborhood of $200,000. Of course, some cases are worth more and some are worth less. It depends on a variety of factors including your age, your income, and whether or not you need long-term care.
Broken Bones
As much as our clients hate to hear it, broken bones don't warrant all that much in a personal injury settlement. This is because broken bones heal. The most you could expect to receive would be reimbursement of medical expenses and compensation for time missed from work. Your Columbus personal injury attorney will try to get you compensation for pain and suffering. It all depends on the facts of your case.
If you really want to know what your case may be worth, you should sit down with one of our seasoned personal injury lawyers in Columbus, Georgia.
Schedule Your Free Consultation With One of Our Skilled Columbus Personal Injury Attorneys
If you've recently been hurt in any sort of accident, you're probably angry and frustrated. All of a sudden, your life has been turned upside down. It's only natural for you to want to know how much your personal injury claim is worth. As much as we wish we could tell you exactly what your claim is worth. However, it would be unfair for any personal injury lawyer in Columbus, Georgia to give you an exact figure.
The best thing you can do is schedule your free, initial consultation with our office. Sit down with one of our experienced Columbus personal injury attorneys and let them review your case. Once they have a chance to review all the facts firsthand, they'll have better idea of what your case is worth.
The important thing to remember is that your lawyer will do what they can to make things right for you. This way, you can focus on recovering from your injuries.