When victims sustain injuries as a direct result of the negligence of another party, our team of experts at Joe Durham Law firm can help. By filing personal injury lawsuits on behalf of victims, we improve their chances of getting compensated fairly for their injuries or other damages.
With years of experience working in the Macon area, our lawyers have handled a wide range of cases involving everything from hospitals and businesses to trucking companies, drivers, and real estate owners. Altogether, we have helped our clients recover millions of dollars in compensation.
We provide legal services related to personal injury cases within the state of Georgia. Contact us today to schedule a free case evaluation.
How Expensive Is It To Work With A Personal Injury Attorney In Macon?
When you work with our attorneys, the only time that you have to pay is if you get a successful outcome in your case. Typically, our fee is calculated as a percentage of the amount that you are awarded in your case.
Do I Have A Valid Personal Injury Claim?
Every accident is unique, which means that you may or may not be able to file a lawsuit, depending on the specific circumstances of your case. Personal injury lawsuits are reserved for accidents that occur as a direct result of another person's negligence. Usually, negligence is determined by asking whether or not a reasonable person who found themselves in an identical situation would have acted more responsibly.
Defining Negligence In Macon, Georgia
Imagine this scenario: you go to a restaurant, ready to enjoy a delicious meal. Unfortunately, as you step through the door, your foot catches on something and you fall to the ground. It is only after you fall that you notice that there is a step leading into the restaurant. The area around the step was poorly lit and the restaurant didn't post a sign to alert guests, which is why you missed seeing it in the first place.
In a situation like this, the owner of the restaurant may have behaved negligently by not warning patrons about the dangerous step. That means that you most likely could file a lawsuit against them.
What Are The Benefits Of Working With A Personal Injury Attorney In Macon?
If someone else causes an accident that results in injuries, you could sue them to recover money for your medical expenses. In a lot of cases, however, people accept less money than they are owed, simply because they don't know how personal injury cases work. The best way to avoid getting taken advantage of is by working with a qualified attorney.
Who Can Be Included In A Personal Injury Lawsuit?
The party named in a personal injury lawsuit is the person, business, or other entity responsible for causing your injuries through their negligent actions. We frequently file cases against individuals and entities such as:
Nursing homes, medical facilities, or doctors who didn't properly care for or treat their patients
Drivers whose reckless or negligent behavior resulted in an accident
Landlords or real estate owners who failed to keep their property safe, either through poor maintenance, insufficient lighting, or inadequate security
Pet owners who didn't control their animals around other people, resulting in attacks or injuries
Trucking companies with unsafe practices such as asking their drivers to work longer hours than allowed by the law or loading too much weight into their vehicles.
Drug manufacturers that don't inform patients about negative side effects associated with the medications that they create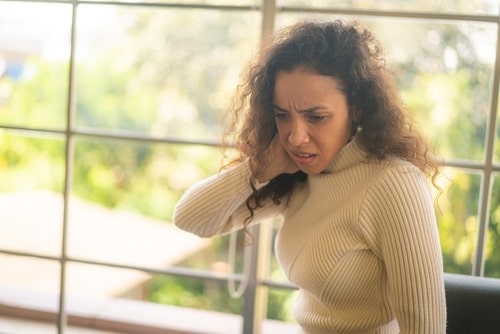 How Much Compensation Can You Seek?
When you file a personal injury lawsuit, you can include any financial damages that you suffered as a result of the accident. Some examples include:
Lost income
Medical expenses
At-home medical care
Changes that you had to make to your house to accommodate your injuries
Any suffering or pain that you experienced as a result of the accident
Property damage caused by the accident, such as damage to your car after a crash
The amount of compensation you can seek depends on the severity of your injuries as well as many other factors. To determine the value of your case, consider consulting with a car accident attorney. Thanks to our experience and expertise, we can help you determine exactly how much money you deserve for your injuries.
More importantly, we can also help you file a suit so that you can recover that money.
How Quickly Do I Need To File A Lawsuit For A Personal Injury Claim?
There is a statute of limitations in place for personal injury lawsuits. This is designed to prevent people from filing claims after a certain amount of time has gone by.
The amount of time that you have to file a claim depends on the circumstances of your case. In Macon, Georgia, certain types of cases can be filed for up to two years after the injuries occur. With other types of cases, however, there is far less time to take action. In fact, some claims need to be filed in a matter of weeks.
Is It Necessary To Go To Court?
Although it depends on your case, the majority of personal injury lawsuits don't wind up going to trial. Approximately 95% of all cases are settled before going to the local court. Anytime we accept a case at the Joe Durham Law Firm, however, we prepare for trial to ensure that we are ready to act quickly if a settlement can't be reached.
Can I Seek Compensation For Pain And Suffering?
Pain and suffering in Georgia can include both physical pain or mental anguish. The amount you can seek is determined by how severe the pain and suffering is. There are a variety of situations where you can seek this type of compensation. Whether your accident requires you to undergo physical therapy or leaves you in a wheelchair, it is important to verify whether or not you can file this type of claim.
How Quickly Are Personal Injury Cases Settled In Georgia?
Every case is different in terms of how long it takes to settle. One important thing to remember, however, is that you should never accept less money than you deserve. Our lawyers are committed to helping you get the money you are owed, ensuring that you are fairly compensated for all of the expenses that you incurred.
This not only includes your medical costs but also any income that you lost and any pain or suffering that you experienced.
Let Us Review Your Case For Free
Here at the Joe Durham Law Firm, we are committed to helping accident victims get the compensation they deserve. To that end, we offer clients a complimentary consultation. During this consultation, our lawyers will evaluate your case to determine how best to proceed.
If you are ready to meet with us for free, give us a call at 229-351-5320. Alternatively, you can also submit the contact form on our site to schedule your consultation right away.