It is impossible for the court system to repair the harm done to a victim due to negligence or wrongdoing by another. Only by holding the entity responsible for the victim's damages financially liable can the courts attempt to make the victim "whole."
A personal injury lawyer aims to protect the rights of those who have been injured to secure full recompense for their losses. Economic and noneconomic harms and losses are included in personal injury damages. There is no one-size-fits-all formula for determining the worth of damages.
Have you been injured in a car accident, slip and fall, or other incident caused by someone else's careless actions? An Albany, GA personal injury lawyer is here to assist you in the time of your utmost need.
Do I Have a Personal Injury Case?
Compensation for your damages may be owed to you when it can be proved that the at-fault party was negligent in causing your injuries. A personal injury claim with the at-fault party's insurance provider or a personal injury lawsuit may provide you with this recompense. An Albany, GA personal injury lawyer can help you understand your case better.
Depending on the circumstances, you may be able to bring a personal injury lawsuit against the party responsible for your injuries in order to receive compensation for your losses. The following are some examples of personal injury lawsuits:
Truck and car collisions
Medical malpractice
Nursing home abuse and neglect
Wrongful death
Personal injury claims and lawsuits require proof that:
The at-fault party had a duty of care toward you.
The required standard wasn't met.
Your injuries were caused by a lack of care.
You suffered harm and financial losses.
Damages that Can Be Recovered:
There are three types of possible damages that victims can claim in a Georgia personal injury case: economic damages, non-economic damages, and punitive damages.
Punitive Damages: Despite their rarity, these can be granted in personal injury cases to compensate the at-fault party for activities that were either intentionally harmful or extremely negligent.
Economic Damages: Damages to your finances, such as existing and anticipated medical costs, lost wages, and damage to your property.
Non-Economic Damages: Pain, physical deformity, mental anguish, etc. are examples of non-economic damages.
In order to include economic damages in your claim, you must be able to prove that financial losses occurred. This is done using receipts, bills, invoices, and other forms of proof.
If you got medical treatment as a result of injuries sustained in an accident, you may be eligible for reimbursement of those expenses. As a result of your injuries, you may also be entitled to compensation for financial losses and expenses. You may be able to heal from your injuries, but it will depend on how serious they are and how they affect your daily life.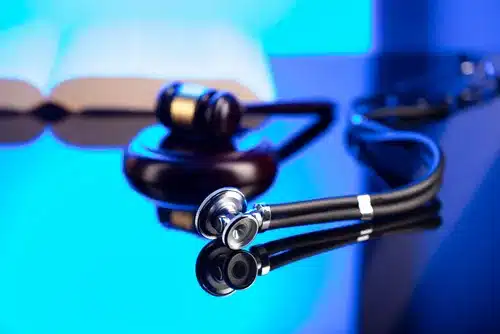 The Process of Personal Injury Claims:
While this provides a broad idea of what to expect when making a claim, this list is by no means complete. Clients get a better sense of what a case will be like when they meet with an expert Albany, GA personal injury lawyer. One of our primary objectives is to keep the clients well-informed throughout the process.
Investigation
The first stage in a personal injury lawsuit is to thoroughly investigate the facts of the case. You'll learn more about what happened and how you were injured during this process. A review of your personal and medical history will also be included.
A thorough study of your medical records will be conducted by the law firm to determine how you have been harmed. Your job file, your OHIP summary, and any other relevant papers are also gathered by us to assist us in furthering your claim. In addition, you can count on our firm to assist you in obtaining the medical care you require to make a full recovery.
Filing a Claim
In a lawsuit, the next stage is to submit a formal claim, unless the defendant makes a strong and reasonable settlement offer. Writing a "Statement of Claim" is the first stage in the formal claims process. In general, the facts of your case and the compensation you seek will be laid forth in this form. This is one of the most significant components of your case, and it must be done correctly.
The other party will next submit a Statement of Defense in response to your different claims, and it is likely that they will deny responsibility whenever possible and try to discredit your injuries. You should speak with an expert personal injury lawyer to verify that you have fulfilled all of the relevant timelines and that you have filed the correct paperwork in the correct format.
Discovery
Next, you'll need to submit your case for discovery if your claim hasn't been resolved within a reasonable amount of time. The opposing party will interrogate you about a wide range of topics, from what happened just before the accident to what you do on a daily basis. Damages can be quantified and responsibility can be better understood through discovery.
Settlement or Trial
Next, the two sides will attempt to settle the case outside of court. A lawyer can evaluate if the compensation amount offered in a settlement is fair, or if your case is worth more. Some cases settle just before a case goes to court. A trial may be necessary if it doesn't settle at this point, which requires a lot of planning.
Do You Need an Albany, GA Personal Injury Lawyer?
Our lawyers assist you in your recuperation while also ensuring that your legal rights are protected. For us, providing the greatest legal representation means protecting our clients' legal rights at all costs and getting the best possible outcome for those who have been hurt.
Our goal is to make the insurance claim procedure as painless as possible while yet ensuring that you receive the maximum reimbursement possible. For personalized guidance from a personal injury lawyer in Albany, GA, simply call (229) 351-5320 or contact us through our website for a free case evaluation and consultation.