Most people have seen enough personal injury lawyer commercials on television to know that you can hire an Albany personal injury attorney without any money down. This is true no matter which personal injury lawyer you talk to. The difference is that not all injury lawyers in Albany, Georgia will work hard to get you the compensation you deserve.
Just because an attorney says you don't have to pay anything upfront does not mean they're the best lawyer for you. The last thing you want to do is go online and hire the first attorney who pops up. You want to make sure you hire an experienced lawyer who knows the law in Georgia. You also want to make sure they're going to work hard no matter how much money they think your case is worth.
Here, we'll talk briefly about how much it costs to hire an Albany personal injury attorney. We'll also discuss how your attorney is paid. While you don't have to pay your lawyer up front, at some point, they need to be paid. The good news is that you won't pay your lawyer a thing until – and unless- they win or settle your case.
If you still have questions after reading this review, feel free to give our office a call. You can schedule your free, initial consultation right over the phone.
Your Initial Consultation With Your Albany Personal Injury Attorney Is Free
Some people are afraid to talk to an Albany personal injury attorney after their accident. They hear horror stories about how expensive it can be. They would rather take their chances handling their case all by themselves rather than pay a lawyer. Other people know they can hire a lawyer for free but don't want to pay them a third of their settlement. We always tell our clients that it's better to get 70% of something than 100% of nothing.
The reason our firm offers prospective clients a free, initial consultation is to give them a chance to get to know our firm. Hiring someone to handle a personal injury lawsuit is a big deal. You want to make sure you choose the right person for the job. We want the same thing. We also don't want to take on a case before we have a chance to review it. The initial consultation gives us a chance to do just that.
Even if You Hire an Injury Lawyer in Albany, Georgia, You Won't Pay Anything Upfront
After you meet with your injury lawyer in Albany, Georgia, you'll have to decide if you want to retain their services. If you move forward with them, you'll need to sign a retainer agreement. This agreement will include something called a contingency fee arrangement. A contingency fee is when you don't pay your attorney anything upfront. Instead, you'll pay them a certain percentage of your settlement or jury award. The reason it's called a contingency agreement is that paying your attorney is contingent on your winning.
If you win your case, your attorney will expect to be paid. The way it works is they take their fee off the top of your settlement proceeds. Most Albany personal injury attorneys charge 33% if your case settles before trial. This means that, if you settle for $100,00, your attorney will get $33,000. If your case does go to trial, your attorney's fee will go up to 40%. There are several reasons for this.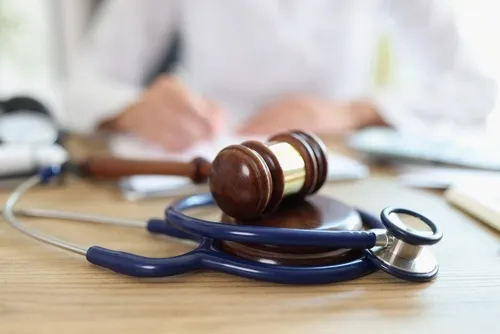 Why Is It More Expensive if Your Case Goes to Trial?
Most personal injury lawsuits settle out of court. In fact, according to the American Bar Association, the percentage of cases that go to court is less than 5%. This means there's a good chance your case will settle long before trial. However, if your injury lawyer in Albany, Georgia does have to try your case, it's going to cost them a lot more money. It will also require a lot more of their time.
You have to keep in mind – if your attorney is preparing for trial, they won't really be able to work on any other cases. They can't afford to do this for the lower rate. It's only fair that they receive a higher percentage if they're doing more work. When cases settle, they're able to handle additional cases and bring more revenue into the firm. They can't do this while focusing on a trial.
What Happens to Your Albany Personal Injury Attorney if You Lose?
As stated above, very few personal injury cases in Georgia go to trial. However, there is a chance that your case will go before a judge or jury. If this happens, there is a chance that you'll lose. The judge may disagree no matter how strong you and your Albany personal injury attorney think your case is. If this happens, you'll walk away with nothing. Unfortunately, so will your attorney.
It's hard to imagine working on a case for months only to walk away without any payment. Nobody wants this to happen Your lawyer is going to fight to get you as much money as possible. If the worst scenario comes true, they won't be paid. Of course, that means you won't owe them any money either.
It's Still a Good Idea to Meet With an Injury Lawyer in Albany, Georgia
If you're afraid that you won't be able to afford an injury lawyer in Albany, Georgia, think again. There's no reason to think you won't be able to hire a lawyer. If you're in an accident, you can always call our office and schedule your free, initial consultation. This gives you a chance to have a legal professional review your case and give you their opinion on what to do next.
If you decide you want to hire one of our lawyers, you can let them know at the end of the meeting. They'll have you sign your retainer agreement and acknowledge how their fee works. This way, they can get started on your case right away. The longer they have to gather evidence, the easier it will be for them to prove your case.
Call our office today and pick a date and time to come into our office. Let our experienced Albany personal injury attorneys help get you the compensation you deserve.