If you've been injured in a car accident in Abbeville, Georgia, one of the most important choices to make in the aftermath is picking out a good lawyer. You can trust the highly experienced attorneys at the Joe Durham Law Firm to help you understand your options, chart out an effective claim, and take all the steps necessary to get you the compensation you deserve. If you're ready to get started with a free consultation, give us a call at (229) 351-5320.

Why Do I Need An Abbeville Car Accident Attorney?
The Georgia laws and insurance company regulations that apply to a car accident in the city of Abbeville can be extremely complicated. To safeguard your rights and ensure that you receive fair compensation, you need to seek out legal expertise. When you entrust your case to the Joe Durham Law Firm, here's what we will do for you:
Research Your Case
To support a claim that your injuries and damages were a result of negligence on someone else's part, we will gather every useful scrap of evidence we can. Examples of details we will seek out include medical records, accident photos, police reports, commercial vehicle documentation, witness statements, industry experts, and even accident reconstruction specialists.
File Your Lawsuit
All of the information we gather will help shape your complaint, the legal document that sets your lawsuit in motion. The complaint will provide basic details about the accident, a well-supported explanation of the negligence that caused it, and our estimate of the compensation you are due for the losses caused by the crash. A key part of the complaint is asserting that the defendant, the person or organization we are suing, caused the accident by acting negligently. We will file your complaint in the appropriate Georgia court to start your lawsuit.
Negotiate Settlements
Defendants, particularly insurance companies, will often seek to avoid the risk and expense of a jury trial by offering you a settlement. But settlement offers also often try to minimize the amount of compensation you receive by downplaying the severity of the damage and injuries caused by the accident.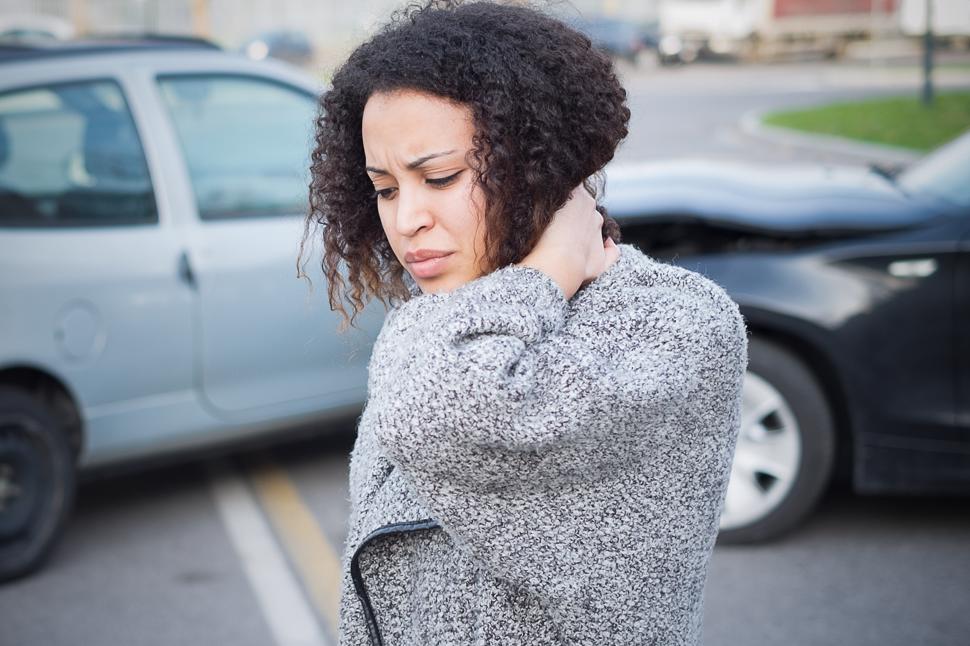 Our many years of experience negotiating with insurers and other defendants allow us to provide the insight you need when it's time to evaluate a settlement offer. When a proposed settlement fails to reflect your losses properly, we will negotiate on your behalf to make the settlement more favorable.
Represent You In Court
Even the most skilled negotiators sometimes fail to hammer out a fair settlement. If this happens to you, we will prepare your case for trial, where it will be presented to a judge and jury. At the Joe Durham Law Firm, we are completely committed to our clients and we will not hesitate to take your case to court if that's what it takes to secure your due compensation. You deserve financial restitution to help you recover from your accident, and we will fight to see that you get it.
How Long Do I Have To File My Claim?
Yes! Georgia law specifies statutes of limitations for filing suit following a car, truck, or motorcycle accident. The specific time limit depends on who you are suing:
 To file a lawsuit against the government at a city or county level, you have six months from the date the accident occurred.
 To file a lawsuit for personal injury, you have two years.
 To file a property damage lawsuit, you have four years.
Seek our legal assistance to protect your right to sue! If insurance company negotiations take too long or fail to provide an adequate settlement, it's important to have your suit already underway.
Can I Make A Case Out Of My Injury?
Not everyone who gets injured in an auto wreck has legitimate grounds to file a lawsuit. The easiest way to determine whether or not the details of your accident are grounds for a lawsuit is to consult with an experienced personal injury attorney. This is why we are glad to offer a free case review to any Georgia resident – passengers, pedestrians, and cyclists as well as drivers – who has been injured in an automobile accident.
The general principle of a strong auto accident case is demonstrating that your injury resulted directly from the negligence of some other individual or organization. If a company, person, or government failed to act reasonably, causing or contributing to your accident, they may have been negligent.
Here is a basic example of straightforward negligence in a basic car accident: Consider what would happen if you were crossing a street near Abbeville. You wait for the traffic lights to change in your favor and start across the road when the signal tells you to. What happens if a speeding car continues past a red light and hits you? Negligence is clear in a case like this because the driver of the car was exceeding the speed limit and failed to obey the traffic light. Because these are both simple actions any reasonable driver could be expected to perform, the driver in the example was behaving negligently. In this hypothetical situation, you would be able to hold the driver accountable for your injuries by suing him.
Do I Have To Direct My Suit Against A Negligent Driver?
No! Drivers are only the most obvious parties who might cause an accident through their negligence. The specifics of your case may lead you to other parties you might sue. If you are injured in a collision with a commercial truck, for example, the company operating the truck might be considered negligent if it allowed the driver to drive in a fatigued state. A city or county might be considered negligent if an accident arises from a lack of appropriate signs or signals at a dangerous intersection. You might even be able to sue an auto manufacturer if some equipment defect (e.g. faulty brakes, airbags, ignition switches) contributed to the cause of your crash.
What Will It Cost To Hire An Abbeville Car Accident Lawyer?
At the Joe Durham Law Firm, you pay nothing for our services unless and until you win a recovery. As part of our initial free consultation, we'll assess the strength of your potential claim and consider whether or not we can represent you well. If we agree to take on your case, we will not bill you until we secure the compensation you're looking for. We take payment for our services as a percentage of the recovery awarded to you at trial or in a settlement. You owe us nothing if we are unable to win a recovery for you.
What Damages Does a Car Accident Claim Cover?
Every car crash case is different, and the amount of damage inflicted physically, financially, and emotionally is also always different. Some survivors emerge with nothing but bruises, while others' lives are changed forever. Some do not even survive at all. Regardless of the severity of your damages, we consider it our duty to do everything we can to advocate for clients who have been injured or lost a loved one in a car accident.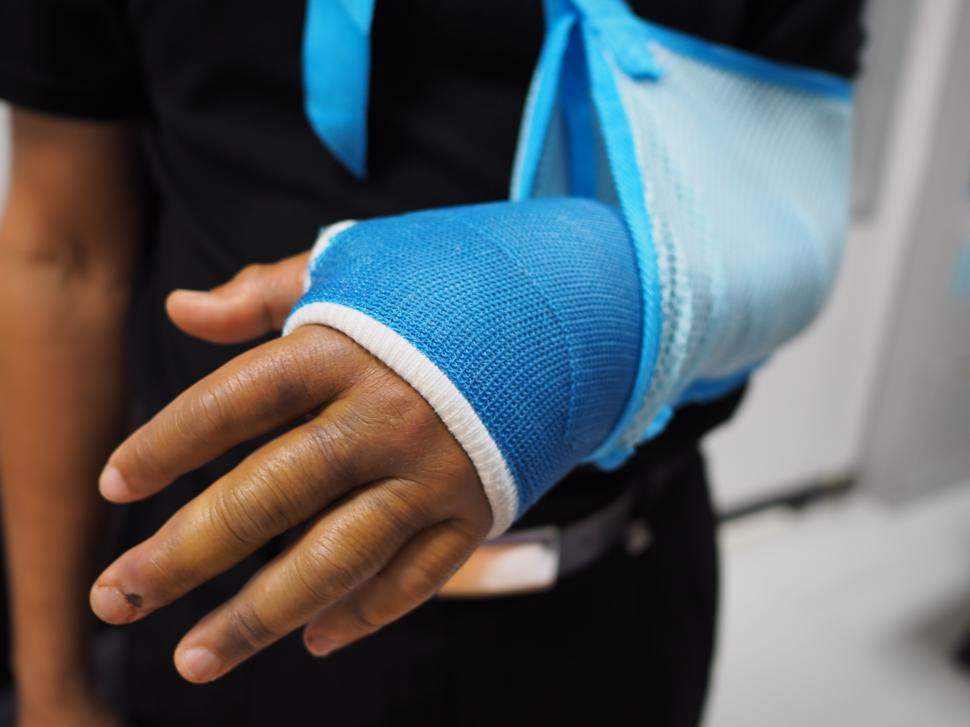 The different forms of damage for which we seek compensation will depend on the specifics of your case. Common damages to pursue compensation for include:
Immediate and long-term medical costs
Loss of wages/benefits at your job
Pain and suffering
Reduced earning potential in the future
Cost of rehabilitation
An auto accident may temporarily or permanently reduce your ability to work, earn money, and live your life in the way that you did before being injured. Car crash damages aren't simply about bills and pain; you have the right to seek compensation for all of the unwanted changes the accident imposes on your life.
With car accidents that cost you a loved one's life, you may be able to make a wrongful death claim. This allows you to recover not only medical and funerary expenses but also fair compensation for the loss of future earnings and companionship resulting from the death.
In crashes that cause both injuries and property damage, you do not need to resolve them both at the same time. Trust our attorneys to consider the details of your case and determine the most effective strategy for seeking compensation.
Get Started Now With A Free Consultation From Joe Durham
If you or someone you care about has been involved in a car accident in Abbeville, take steps to protect yourself! The Joe Durham Law Firm can put a team of experienced, effective personal injury attorneys at your disposal. We always fight for our clients' best interests and seek the best possible outcomes for them. Get your Abbeville car accident claim examined by legal experts, for free, with absolutely no obligation. You can reach us at any time of day or night at (229) 351-5320. Our website also has 24-hour live chat and constant access to our free case evaluation form. Reach out today!